Clearwater County Pastor Found Guilty of Criminal Sexual Conduct
Pioneer Press
April 21, 2016

http://www.twincities.com/2016/04/21/clearwater-county-pastor-found-guilty-of-criminal-sexual-conduct/

A Clearwater County pastor was found guilty by a jury Wednesday of 13 counts of criminal sexual conduct involving two male juveniles.

Scott Morey, 43, of Shevlin was arrested in January 2015 and charged with multiple counts of felony criminal sexual conduct for acts that allegedly occurred between 2009 and 2014.

Morey was a pastor at Calvary Lutheran Church in Winger, Immanuel Lutheran Church in Bejou and Our Savior's Lutheran Church in McIntosh. Morey resigned as a pastor at the Evangelical Lutheran Church in America churches in December 2014 during the investigation.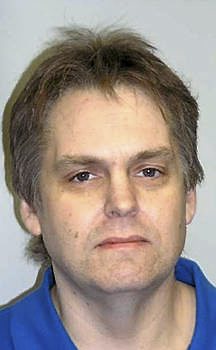 Scott Morey (Forum News Service)



Morey was convicted on seven counts of criminal sexual conduct in the first degree, three counts of criminal sexual conduct in the second degree and three counts of criminal sexual conduct in the fourth degree, according to a release from the Clearwater County attorney's office. Morey was acquitted on one count of criminal sexual conduct in the first degree.

Morey engaged in sexual contact with the juvenile males while in a position of authority over his victims, according to a criminal complaint.

The abuse occurred at a Clearwater County residence, according to court documents, and investigators said Morey offered his victims money, an iPod and a phone if they engaged in sexual acts with him.

After the verdict, District Judge Eric Schieferdecker revoked Morey's bail and placed him in custody of the Clearwater County sheriff's office. Schieferdecker also ordered a presentence investigation and set sentencing for May 25.