Two Dozen More Lawsuits Alleging Child Sexual Abuse Expected
By Chad Blair
Honolulu Civil Beat
April 22, 2016

http://www.civilbeat.com/2016/04/two-dozen-more-lawsuits-alleging-child-sexual-abuse-expected/

With a legal window scheduled to close Sunday, an estimated 25 lawsuits were expected to be filed at 1st Circuit Court in Honolulu by closing time Friday — the last business day to register the complaints.

Most of the cases list the Roman Catholic Church in Hawaii or its affiliates, and concern allegations of sexual assault.

The plaintiffs are anonymous adults who say they were abused by priests when they were children.

As Civil Beat reported earlier this month, more than 60 people had already filed such lawsuits, and about half of those have been settled.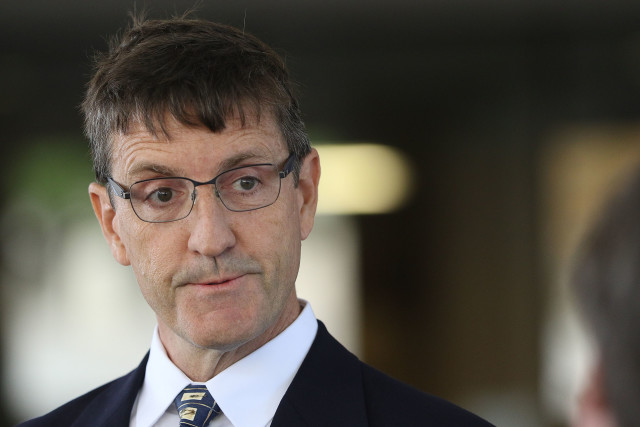 Attorney Mark Gallagher has filed another 12 cases alleging child sexual abuse.



The statute of limitations for civil claims was extended by the Hawaii Legislature in 2012 and again in 2014. It expires Sunday.

The latest cases are expected to be the last ones unless the Hawaii Legislature decides to extend the statute of limitations once more. No measure to do that pending in the current session.

As with most cases involving child sexual abuse, the plaintiffs are provided anonymity, although some have allowed use of their name or initials.

In addition to the church, defendants include individual clergy members, many of them deceased and identified as offenders in similar lawsuits, and organizations such as the Boy Scouts of America.

Honolulu attorney Candace MI Kyeong Kwon is handling one case, while attorneys Randall Rosenberg and Charles McKay are representing about 12 others.

Mark Gallagher, an attorney who was expected to file 12 cases of his own by end of the business day Friday, said there was a flurry of people coming forth as the deadline neared.

"For the past year and a half there was very little activity with people coming forward," he said. "The fact that there is almost a last-minute rush is little bit of testament that for people who are survivors of child sexual abuse, it often times takes a long time before they are ready to face it themselves."

Gallagher added, "Unforutnately, it takes a deadline sometimes for that to happen."

In a statement, Vicar General Gary Secor of the Catholic Diocese of Honolulu, said, "As previously stated, the Roman Catholic Diocese of Honolulu is committed to treating victims of sexual abuse with compassion and respect. We hope to handle these cases through mediation, with the goal of providing victims with just resolution."