North Aurora pastor charged with child sex abuse
By Kerry Lester
Daily Herald
April 23, 2016

http://www.dailyherald.com/article/20160423/news/160429386/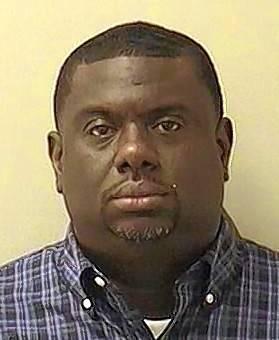 Ralphael Robinson
A North Aurora pastor who is listed on the Illinois sex offender registry now faces a new charge of child sex abuse from Kane County prosecutors.
Ralphael Robinson, 39, pastor at Kingdom Church on the 100 block of South Lincolnway, is charged with one count of criminal sexual assault and one count of aggravated criminal sexual abuse.
Prosecutors said Saturday in a news release that Robinson, who lives in Aurora, sexually abused a child while at the church last Monday.
Police issued a warrant for Robinson's arrest on Friday. But officials say he surrendered himself that day at the Aurora Police Department.
Kingdom Church's website does not include Robinson's 2004 sex abuse conviction of a minor as part of the pastor's biography. But on the state database, Robinson is listed as a sexual predator who abused a 16-year-old when he was 25d.
Robinson has also been charged with failing to comply with sex offender requirements.
He appeared Saturday in Kane County bond court. Bond is set at 10 percent of $100,000. If he posts bond, he's prohibited from having contact with the victim, as well as anyone younger than 17.
His next court date is April 28.
Kingdom Church did not immediately return calls seeking comment.