Law firm McConnell Kelly to create up to 10 jobs with £2.5m expansion in Bangor and Belfast
By John Mulgrew
Belfast Telegraph
April 25, 2016

http://tinyurl.com/hn93dry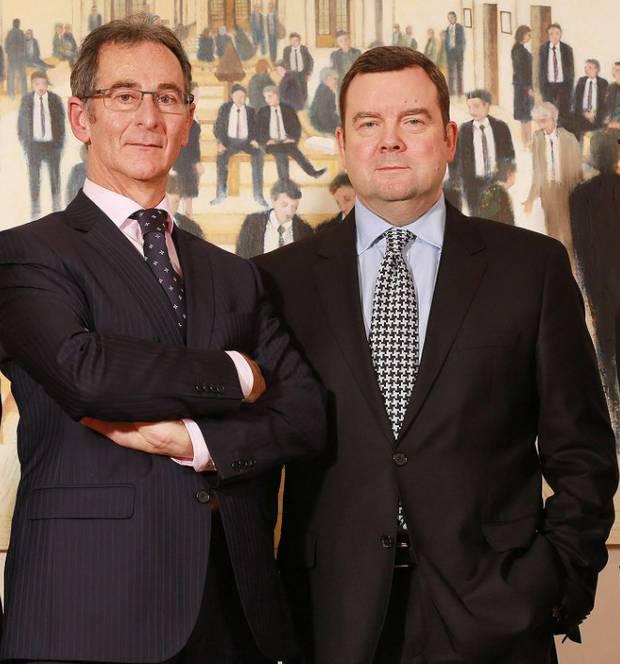 Law firm founders Patrick Kelly and Fergus McConnell
A Northern Ireland criminal law firm is growing its operations as part of a £2.5m expansion.
McConnell Kelly Solicitors has worked with more than 100,000 clients over the last 25 years, including representing victims at the Historical Institutional Abuse Inquiry.
The firm says the jobs will come through the expansion of its conveyancing, family law and white-collar crime divisions.
The posts will be a mixture of solicitors, IT staff and in administration.
Co-founder Patrick Kelly said: "For the past quarter-of-a-century we have succeeded in building not just a legal practice, but one that has stood the test of time and been at the forefront of many of the most significant and notorious criminal cases in Northern Ireland's history - landmark cases which are unparalleled anywhere in the United Kingdom."
The move could create up to 10 new jobs.
Founded in the early 1990s by Mr Kelly and Fergus McConnell, the business now has two additional directors, Darren Duncan and Jonathan Burke.
Cases are handled across four offices, including a separate and new conveyancing building in Ballyhackamore.
Mr McConnell said that, aside from the new positions, the company was also on the lookout for a new base.
"The beauty with McConnell Kelly is that we are truly independent," he said.
"We are local, trusted and on your side.
"We are currently celebrating our 25th anniversary.
"And as a business we see the need for new jobs now to support our continued growth in both Northern Ireland and beyond, where we are operating with a number of blue chip clients.
"The new positions will help expand the team already in place at our four locations.
"We are also considering the acquisition of a new headquarters office as we look towards further growth this year and next year.
"Our strength is our team, and every member has been integral to the success of our business development.
"We hope to continue creating more jobs for local people in the future."
The practice, which is among the top Northern Ireland criminal law firms, is looking at expanding its business into other areas.
These will include the development of a new family law division.