Indian priest investigated for abuse in Canada not charged
By Ritu Sharma
UCA News
April 26, 2016

http://www.ucanews.com/news/indian-priest-investigated-for-abuse-in-canada-not-charged/75874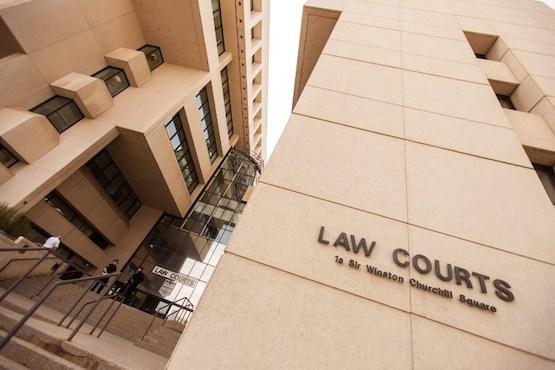 Police stand on the steps of the Law Courts in Edmonton. Police have cleared an Indian priest serving in Edmonton Archdiocese, Canada, following an investigation for undisclosed abuse.
An Indian Catholic priest sent back to India from Canada following an investigation into alleged abuse has been cleared after a police inquiry.

Father Ashok Mascarenhas, a member of the Bangalore province of the Society of the Catholic Apostolate — known as the Pallottines, was suspended in March and sent back to India in early April after complaints against him initiated a police inquiry in Canada.

He was serving as an associate pastor at Our Lady of the Angels Catholic Church in Fort Saskatchewan, Edmonton Archdiocese, since 2013.

"Somebody had complained against Father Mascarenhas of showing interest in the personal lives of people, but that could not be proved," Father Pedro Camilo Simoes, provincial of the congregation's Bangalore province, told ucanews.com.

The priest was being investigated for allegations of undisclosed abuse. Since he was not charged, police in Canada could not release the nature of the investigation.

A letter issued by Lorraine Turchansky, director of communications and public relations for the Edmonton Archdiocese, informed parishioners that the investigation into complaints made against Father Ashok Mascarenhas has concluded and that no criminal charges were filed.

Turchansky said that Father Mascarenhas had been removed from ministry in the Edmonton Archdiocese and that that directive remains in affect.

However, Father Simons clarified that the priest has not been suspended from his priestly ministry and that the Edmonton Archbishop Richard Smith informed the congregation that the priest has been "cleared of all charges levied against him."

Father Mascarenhas is currently on retreat and the congregation has not yet decided on his next pastoral assignment, the provincial said.