Cardinel George Pell's fight for justice
By Andrew Bolt
Herald Sun
April 27, 2016

http://www.heraldsun.com.au/news/opinion/andrew-bolt/cardinel-george-pells-fight-for-justice/news-story/c106cd655dbeda0d74fb97b0a2379a68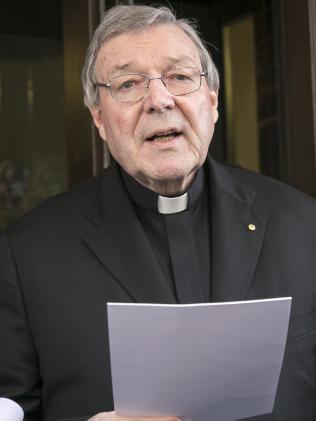 Cardinal George Pell in Rome.
Photo by Ella Pellegrini


[with video]



HIS critics still claim — falsely — that Cardinal George Pell tried to save his church by covering up for paedophiles.

Yet Pell today is in an open war with Vatican officials who seem to be covering up for crooks.

You might call that ironic. I call it a lesson to Pell haters that he's not the kind of man they take him for.

Last week Archbishop Giovanni Becciu, from the Vatican's powerful state secretariat, ordered Vatican officials not to co-operate with the PricewaterhouseCoopers audit overseen by Pell into church finances.

To the public it must suggest the Godfather films weren't too wrong and criminals have their fingers on the Vatican's billions.

But to Pell's critics it should suggest he's not actually a man who'd do nothing about criminals in his church.