Australian paedophile priest pleads guilty to child sex offences
By Louise Hall
Stuff
April 27, 2016

http://www.stuff.co.nz/auckland/local-news/national-news/79381473/Australian-paedophile-priest-pleads-guilty-to-child-sex-offences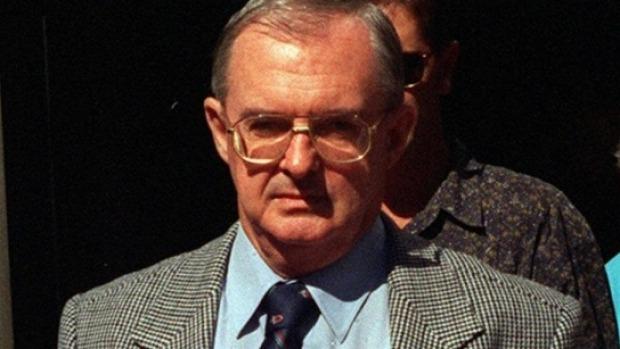 A file picture of disgraced priest Vincent Ryan.
A notorious paedophile priest in Australia has pleaded guilty to historical child sex offences on the eve of his trial.
On Wednesday, Vincent Gerard Ryan, 78, pleaded guilty to attempted homosexual intercourse with a male aged between 10 and 18, indecent assault on a male and gross indecency with a male under 18.
Ryan had been due to face a two-week trial in the Downing Centre District Court. The offences occurred in the mid-1980s in the Hunter region of New South Wales. The victim was aged between 13 and 15.
The Catholic priest, commonly known as Vince Ryan, has previously spent 14 years in jail for preying on 35 boys aged six to 14 between 1972 and 1991. He was released from Long Bay jail in 2010.
In a statement, Bishop Bill Wright of the Catholic Diocese of Maitland-Newcastle, welcomed Ryan's guilty pleas.
"While a small consolation, I am grateful that Ryan's victim and others were spared the ordeal of a trial. Ryan's past crimes continue to throw a dark shadow onto the Diocese's present and I am terribly saddened that there is yet another child whose innocence was robbed by the sins of this man," he said.
A spokeswoman for the Diocese said the terms of a formal memorandum with Ryan in 2010 remain in place. Under the agreement, Ryan is not to live in the Hunter region. He will not be laicised, or defrocked, but is unable to operate as a priest after his faculties were removed.
At the time, then-Bishop Michael Malone said: "He could be defrocked, as people describe it, but I take the line it's probably better to keep him connected to the Church so that we can monitor him, keep an eye on him if you like, and take responsibility for him."
"I don't think people would look kindly on us if we just released him into the community."
Ryan was parish priest at three country parishes in the 1980s to 1995, when he was first arrested and charged with child sex offences.
Ryan's bail was continued. He will be sentenced on August 15.
As he left the court, a supporter of his told an ABC TV camera crew to "piss off".