Catholic priest found guilty of luring boy, 11, to his office with computer games then drugging him and raping him on the floor
By Nelson Groom
Daily Mail
April 27, 2016

http://goo.gl/VDwujK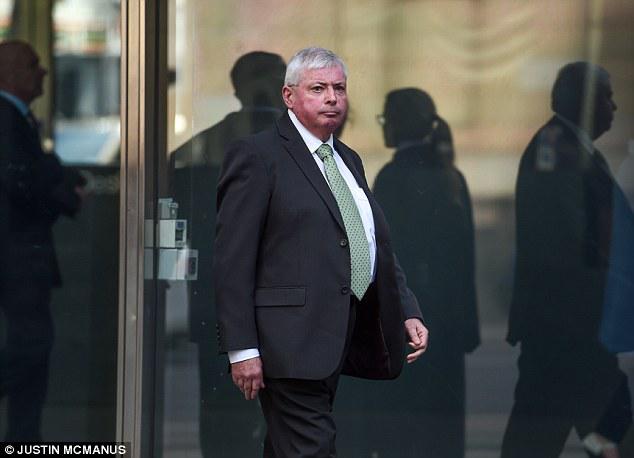 Michael Aulsebrook, 60, has pleaded not guilty to raping a year 7 boarding student in 1988 during his time as a boarding co-ordinator at Salesian College Rupertswood in the Victorian County Court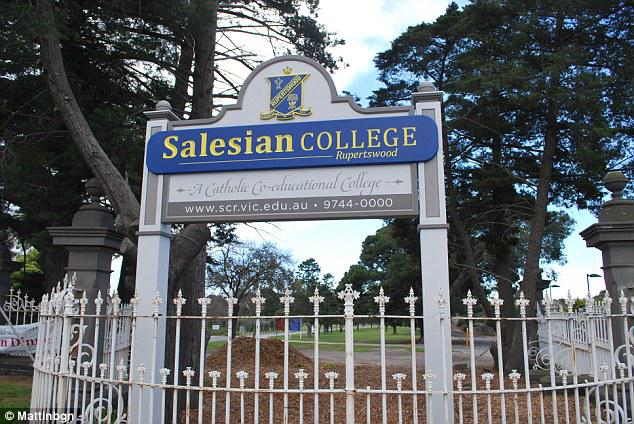 Prosecutor Andrew Grant told the court on Tuesday that the victim woke up on the floor of an office at Salesian College Rupertwood (pictured) while Aulsebrook was raping him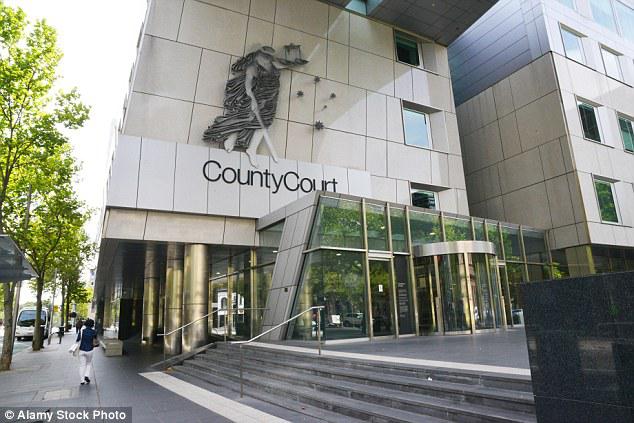 The Victorian County Court (pictured) heard the priest invited the young student to play video games in his office after lights out when he allegedly gave him a soft drink laced with sedatives
A Catholic priest working at a notorious boarding college enticed a Year 7 student into his office with computer games then raped him on the floor.

Michael Scott Aulsebrook, 60, of Traralgon, was found guilty of one count of rape after he fought the charge in the Victorian County Court. He has also admitted to sexually assaulting two other children.

During his trial, the jury heard Mr Aulsebrook invited the boy into his office at Salesian College Rupertswood after lights-out with an offer to play on his computer, then gave his victim a soft drink that had been spiked with a sedative.

The boy woke up on the floor while Mr Aulsebrook was raping him and pushing his face into the floor.

'He felt a large amount of pain,' prosecutor Andrew Grant said during the trial.

Afterwards, Aulsebrook said to the boy: 'Get out of my sight. You disgust me'.

The now-unemployed man invited the boy to play computer games several more times, but the student refused.

Mr Aulsebrook also pleaded guilty to three counts of indecent assault relating to the sexual assault of a boy and a girl in separate incidents in the late 1980s and 1990s, reports The Age.

One of these was also committed while he was employed at Salesian College Rupertswood in Sunbury in 1988.

The boarding school's reputation has been blackened by some of Victoria's most notorious paedophile priests, including Frank Klep and David Rapson.

In 2014, a judge broke down while describing the campaign of abuse Klep exacted against vulnerable boys who were students at the school.

Klep was jailed for 10 and six months after he pleaded guilty to 15 counts of indecent assault, buggery, attempted buggery and rape committed between 1974 and 1983.

Last May, former Catholic priest David Edwin Rapson was jailed for 12 years and six months for sexually abusing six boys at two Victorian boarding schools, one of which was Salesian College Rupertswood, in the 1970s and 1980s.

He lured schoolboys to his office with video games, cigarettes and alcohol before sexually abusing them.

Aulsebrook will face a plea hearing next month over the rape, and three counts of indecent assault which he'd pleaded guilty to, and which occurred between 1987 and 1995.

He was remanded into custody.