Albany Church Faces $5M Suit for 30-year-old Sex Abuse Allegation
By Neil Zawicki
Albany Democrat-Herald
April 27, 2016

http://democratherald.com/news/local/albany-church-faces-m-suit-for--year-old-sex/article_da325741-1370-5b59-b501-2aeef13b1345.html

An unnamed plaintiff has sued the Albany First Assembly church for alleged sexual abuse suffered between 1984 and 1987. The National Council of the church as well as the Oregon Ministerial District Network are also named as defendants.

Attorney Gilion Dumas said the lawsuit stems from alleged events involving Ralph Wade Gantt and Todd Clark, two men who had worked as leaders with an all-boys' church group called the Royal Rangers, which is similar to the Boy Scouts.

Gantt and Clark were both convicted of sexual abuse in 1988 in an unrelated case that did not involve the church, and both men served time for their convictions. The suit does not name the men as defendants, but rather argues that the church leadership is culpable under Agency Law, which allows victims of such crimes to sue an organization because it controls the alleged offenders.

"Whether or not they knew about it, they could be held liable," said Dumas. She further argues that, just as a church group can be praised for good things, so too can they be held accountable for bad things.

Dumas said her client was only allowed by law to ask for money as a legal remedy.

"While he can't get his childhood back, he can ask a jury for a financial settlement, and in this case he is required by law to ask for the maximum amount," she said.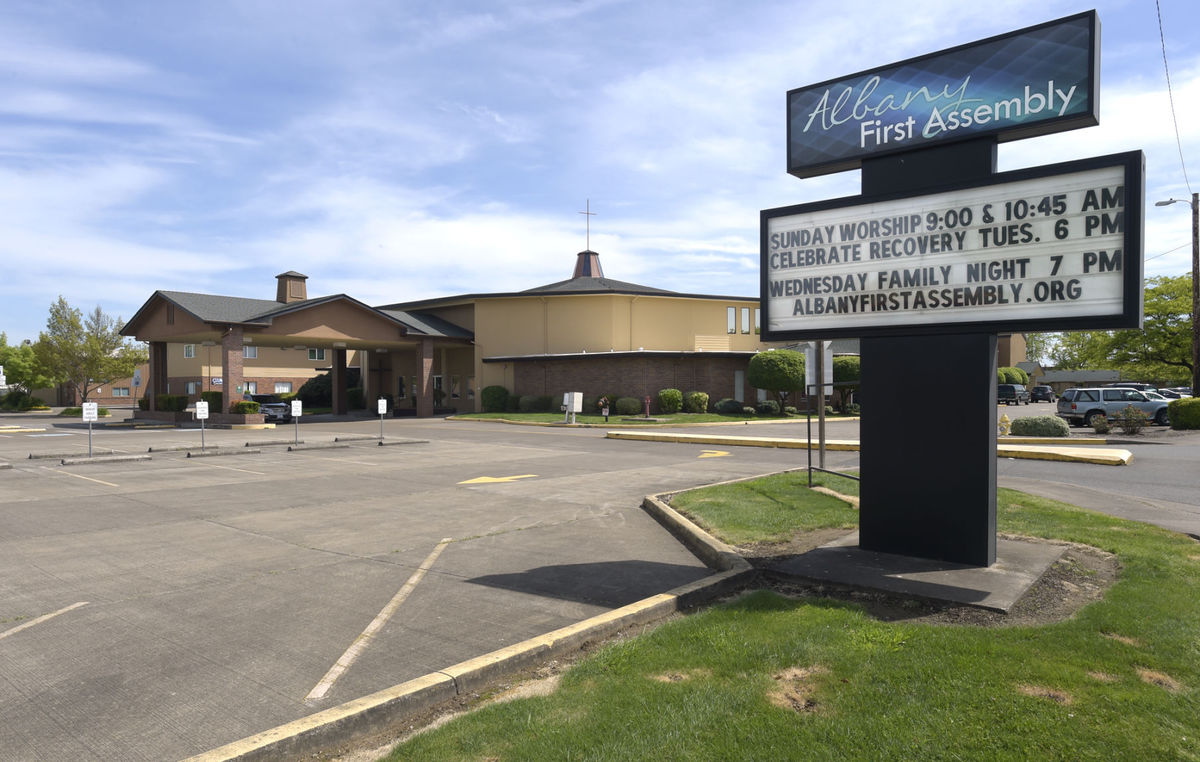 Albany First Assembly Lead Pastor Frank Silverii issued a letter of response on the church website, in which he wrote that the protection of kids is paramount to God and to the church leadership.

"It is important to note that we are incredibly proud of all those who lead and work with our children and youth," he said. "And extremely confident in the level of care and safety these ministries provide."

Silverii also wrote that this current claim arises from the same set of circumstances surrounding a previous lawsuit that was litigated and settled back in 1991 and that attempts to identify other victims were not successful.

"Our church put out a plea in 1991 through media outlets asking for all others to please step forward if they too, were violated in anyway by these Royal Ranger leaders. No one else stepped forward until today."

In a telephone interview, Silverii said the church is keeping a positive attitude, but is also waiting to see if the allegations are legitimate.

"At some point, they will have to name a plaintiff," he said.

The church has 60 days in which to respond to the lawsuit.