Coalition of Jewish Leaders Backs Child Victims Act, Demand End to New York's Statute of Limitation
By Reuven Blau
New York Daily News
April 29, 2016

http://www.nydailynews.com/news/politics/coalition-jewish-leaders-backs-child-victims-act-article-1.2618441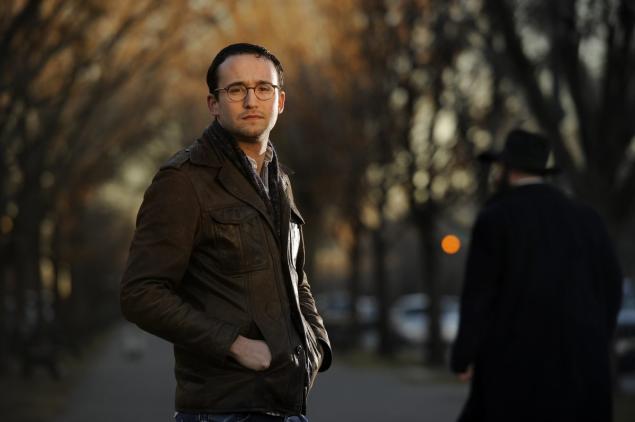 Chaim Levin, of the anti-abuse group Kol Voz, wants "to give people the power of the court to hold their abuser accountable."



A coalition of more than 130 Jewish leaders now back the Child Victims Act which would eliminate the statute of limitation in New York — allowing countless child sex abuse victims to seek justice as adults

The show of support on Thursday comes just days before advocates of the bill plan a two-day lobbying effort in Albany to win passage of the long-languishing legislation.

"After decades of denial, coverups and darkness across New York State, light is finally being shone on the scourge of child sexual abuse," read the petition signed by scores of high-profile leaders.

"The lasting and far-reaching damage caused by abusers is intolerable, and it is incumbent upon all the citizens of New York State to work to reduce it."

The writers also acknowledged the role played by religious institutions in blocking the legislation in past years.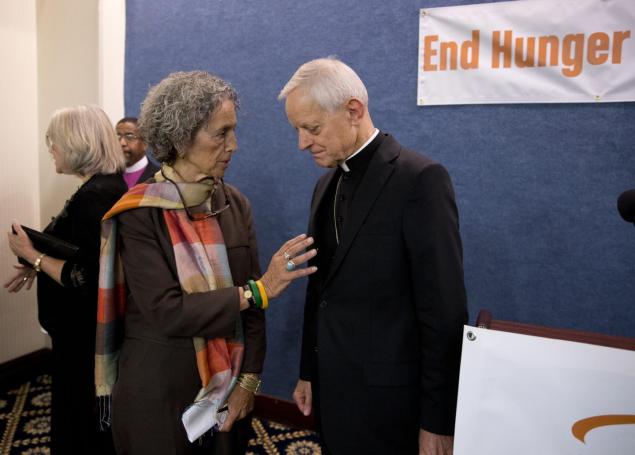 Former Manhattan Borough President Ruth Messinger (seen with Cardinal Donald Wuerl, archbishop of Washington, in September 2015) is among those signing the petition.



Agudath Israel of America, an umbrella group representing Orthodox Jewish groups, joined the Catholic Church in successfully lobbying to derail the proposed law.

The bill was first introduced a decade ago by state Assemblywoman Margaret Markey (D-Queens), and has failed to pass in four previous tries.

Nine Jewish organizations are planning a trip to Albany to add their voices to the chorus supporting a change in the law on Tuesday and Wednesday.

"The most exciting thing about it is the range of voices — from right wing Orthodox to left-wing, secular Jews and everything in between," Rabbi Ari Hart said.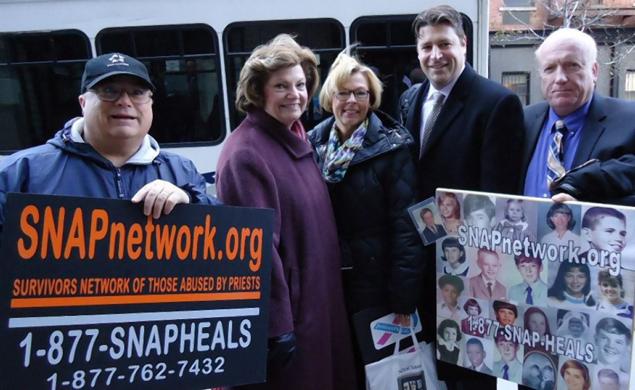 Queens Assemblywoman Margaret Markey (second from left) introduced the bill a decade ago.



Among those signing the petition were close to 100 rabbis and former Manhattan Borough President Ruth Messinger.

"We need to demonstrate that some large groups who oppose this bill don't speak for everyone," said Chaim Levin, 26, of the group Kol Voz — a new global organization attempting to combat abuse in Jewish communities.

"We want to show our lawmakers that the Agudath does not represent everyone," the Crown Height resident continued. "One of the most important parts of dealing with abuse is to give people the power of the court to hold their abuser accountable."

Current New York law gives the victims up until the age of 23 to seek recourse in the court system — although many victims need years to deal with their abuse, and miss the deadline.

Contact: lmcshane@nydailynews.com