Dpps Reject Proposal for More Oversight at Royal Commission Discussion
By Rachel Browne
Sydney Morning Herald
April 29, 2016

http://www.smh.com.au/nsw/dpps-reject-proposal-for-more-oversight-at-royal-commission-discussion-20160429-gohuqy.html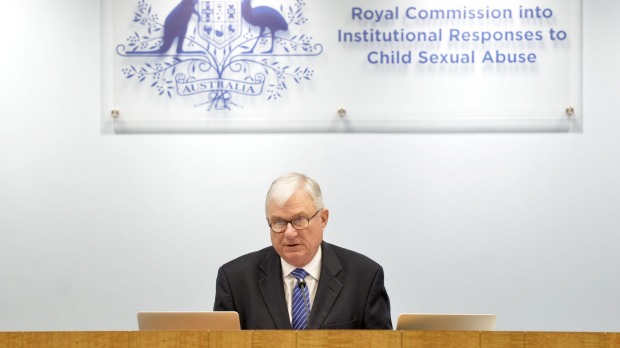 Justice Peter McClellan: "An absence of review increases the risk of administrative failure." Photo: Jeremy Piper



Australia's most senior public prosecutors have rejected a suggestion that their decisions should be subject to judicial review at a discussion about how the criminal justice system manages sexual abuse cases.

An absence of review increases the risk of administrative failure.

Justice Peter McClellan

The Royal Commission into Institutional Responses to Child Sexual Abuse invited Directors of Public Prosecutions from each state and territory as well as victims' rights advocates to the meeting to examine the question of external oversight of DPPs and whether there should be avenues for victims to seek a review of a decision not to prosecute.

The DPPs rejected the necessity for a judicial review of the reasons for their decisions, saying findings could be reviewed internally if necessary.

They also unanimously argued against a suggestion that an independent inspector be appointed to audit the processes of the DPPs in each state and territory.

Most DPPs undertake internal audits, with the results published in their annual reports.

Commission chairman Justice Peter McClellan suggested greater oversight and transparency would improve public confidence in the criminal justice system.

"An absence of review increases the risk of administrative failure," he told the meeting.

The public round table was the third in a series of discussions about how cases of child sexual abuse are treated in the criminal justice system.

They follow a public hearing in March where it was revealed that abuse survivors are often let down by a criminal justice system which cannot effectively handle complaints due to constraints around rules of evidence.

The conviction rate for child sexual assault is significantly lower than that for other criminal offences, the hearing was told.

The March inquiry heard evidence from a woman whose toddler daughter was allegedly molested by a volunteer at a Sydney childcare centre in 2010.

The NSW DPP decided not to proceed with the trial of the alleged perpetrator, the father of the centre's director.

The mother, given the pseudonym CDN, told the hearing she was left "distressed" and "heartbroken" by the decision.

"I understood that due to the children's tender age, the DPP was not confident in the ability to prosecute the charges to the extent necessary to secure a conviction against [the alleged perpetrator]," she said.

"It really felt like our family had been churned out by the criminal justice system."

The commission will release a report into criminal justice system at a date to be determined.

For help or information call Lifeline 13 11 14; Kids Helpline 1800 55 1800 or the Royal Commission 1800 099 340.