Kincora Victim to Appeal Failed Attempt to Have Abuse Examined by Westminster Inquiry
Irish News
April 29, 2016

http://www.irishnews.com/news/northernirelandnews/2016/04/30/news/kincora-victim-to-appeal-failed-attempt-to-have-abuse-examined-by-westminster-inquiry-503022/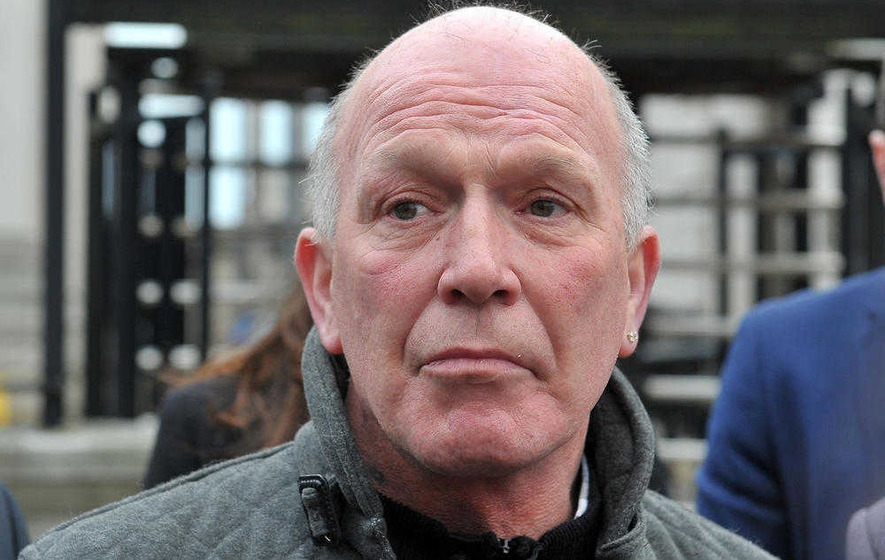 Gary Hoy is appealing a failed attempt to have the Kincora scandal included in a Westminster inquiry. Picture by Justin Kernoghan



An abuse victim is to appeal his failed legal attempt to have claims that senior politicians, businessmen and state agents connived in a paedophile ring at a notorious Belfast care home examined by a Westminster inquiry.

Earlier this month the High Court dismissed Gary Hoy's bid to judicially review the decision to keep the probe into the Kincora scandal within the remit of a Stormont-commissioned body.

But his legal team are now to mount an urgent attempt to have that verdict overturned.

Judges at the Court of Appeal yesterday listed the renewed challenge for a hearing next month.

Mr Hoy's solicitor, Claire McKeegan of KRW Law, said later: "The applicant and all survivors of abuse at Kincora are vulnerable individuals and should not have to relive the trauma of that abuse by going through this process more than once.

"They are entitled to an investigation which has the powers to get to the truth. An urgent appeal has been lodged seeking to achieve exactly that."

It is claimed that the ongoing Historical Institutional Abuse (HIA) Inquiry sitting in Banbridge is powerless to properly scrutinise a "closed order" surrounding the home.

With MI5 accused of covering up sexual abuse throughout the 1970s to protect an intelligence-gathering operation, they contend that the current arrangements cannot compel the security services to hand over documents or testify.

Calls for full scrutiny of the suspected systemic molestation and prostitution of vulnerable youngsters have grown ever since three senior staff were jailed in 1981 for abusing boys in their care.

It has long been claimed that figures within the British establishment, including high-ranking civil servants and senior military officers, were involved.

But the British government has so far refused to include Kincora within the scope of a child abuse inquiry established by Home Secretary Theresa May and headed by New Zealand judge Lowell Goddard.

Despite the House of Commons Home Affairs Committee recommending Justice Goddard's remit be extended to cover the east Belfast home, Mrs May has said the HIA tribunal being overseen by Sir Anthony Hart is the best forum for examining the allegations.

Mr Hoy (54) took legal action in a bid to force a full independent inquiry with the power to compel witnesses and the security services to hand over documents.

In a sworn affidavit for his High Court challenge, he maintained that a lot more than the three convicted men were involved in the abuse and knew about it.

"I believe that many of these people had power, and included MLAs, MPs and paramilitaries," he said.

"It makes me mad that they all could get away with it so easily. These people are hiding and protecting other people. I want to know who was involved and what they did."

A High Court judge threw out the judicial review challenge, ruling that it was premature and misconceived.

He held that if the HIA probe uncovers state agents were complicit in the abuse that may trigger a more focused and intensive inquiry.

The judge also pointed to the co-operation pledged by the UK government to Sir Anthony's examination.