Ex-Haverhill priest indicted in Maine on sexual abuse charge
By Mike Labella
Eagle-Tribune
February 8, 2017

http://www.eagletribune.com/news/ex-haverhill-priest-indicted-in-maine-on-sexual-abuse-charge/article_a5cb50f8-ee0f-11e6-b31a-539e54932438.html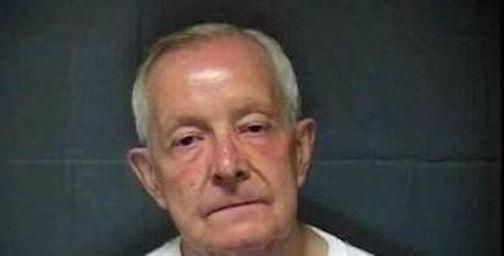 Ronald H. Paquin
HAVERHILL — A former Haverhill priest who served time in prison after pleading guilty to sexual abuse of a child is facing new charges in Maine.
Kennebunkport Police Chief Craig A. Sanford said that on Monday a York County grand jury indicted Ronald H. Paquin, 74, of Massachusetts on 13 counts of gross sexual misconduct, class A, and 16 counts of gross sexual misconduct, class B.
Sanford said the criminal acts took place in the late 1980s at seasonal locations in Kennebunkport. The male victims' ages were 11 and 14 when Paquin began his inappropriate criminal conduct.
"I am glad that we were able to present a case that hopefully brings the victims some type of peace in their future and holds the offender accountable for these horrific crimes," Sanford said.
He noted that with the help of two victims and the hard work of Kennebunkport Detective David Breault and the York County District Attorney Kathryn Slattery, the Kennebunkport Police Department presented evidence to the grand jury of York County that resulted in the indictment.
Sanford said a warrant will be issued for Paquin's arrest after which he will be returned to Maine for eventual court proceedings.
After pleading guilty in 2003 to raping and molesting an altar boy in Haverhill as many as 50 times from 1989 to 1992, Paquin was sentenced to 12 to 15 years at the Massachusetts Correctional Institution at Cedar Junction in Walpole.
One of the earliest clergy jailed in the scandal, Paquin acknowledged the seduction and sexual abuse of teen boys spanning four decades, including while he served at St. John the Baptist in Haverhill from 1981 to 1990, and Methuen's St. Monica's from 1974 to 1980.
Paquin was "laicized,"or dismissed, as a member of the clergy by the Catholic Archdiocese of Boston in 2004.
Paquin also was named in 24 civil lawsuits alleging he sexually abused other children while serving at churches in Methuen and Haverhill during the 1970s, 1980s and early 1990s. One of those cases was a wrongful death suit filed by a Haverhill couple whose teenage son was killed in a car accident with Paquin at the wheel.
Paquin was released from prison in October 2015.
In March 2015, lawyers for the Essex County District Attorney's office filed a motion to label Paquin a sexually dangerous person, a move that could have kept the convicted pedophile priest in jail beyond his release date.
Carrie Kimball Monahan, spokeswoman for Essex District Attorney Jonathan Blodgett, said at the time the motion would have forced Paquin to be held until a hearing, in which a judge would have heard arguments and, if probable cause for naming (Paquin) a sexually dangerous person was found, there would have been a trial.
A probable cause hearing was held over the course of two days in early August 2015, at which Essex Assistant District Attorney Jennifer Kirshenbaum presented testimony from Dr. Gregg Belle, a forensic psychologist specializing in sex offenders.
Judge James Lang found probable cause on Aug. 20 of that year. Paquin was then evaluated by two qualified examiners.
"Neither of them found him sexually dangerous, therefore the commonwealth must withdraw its petition and Paquin will be released," Essex District Attorney Jonathan Blodgett said in a statement.
Contact: mlabella@eagletribune.com