Former Catholic Priest Arrested in Boston on Abuse Charges in Maine Case
By Evan Allen and Travis Anderson
Boston Globe
February 9, 2017

https://www.bostonglobe.com/metro/2017/02/09/former-catholic-priest-ronald-paquin-arrested-boston-abuse-charges-from-maine-case/ZVLHv6ZtpcQV9obmIQ1tiL/story.html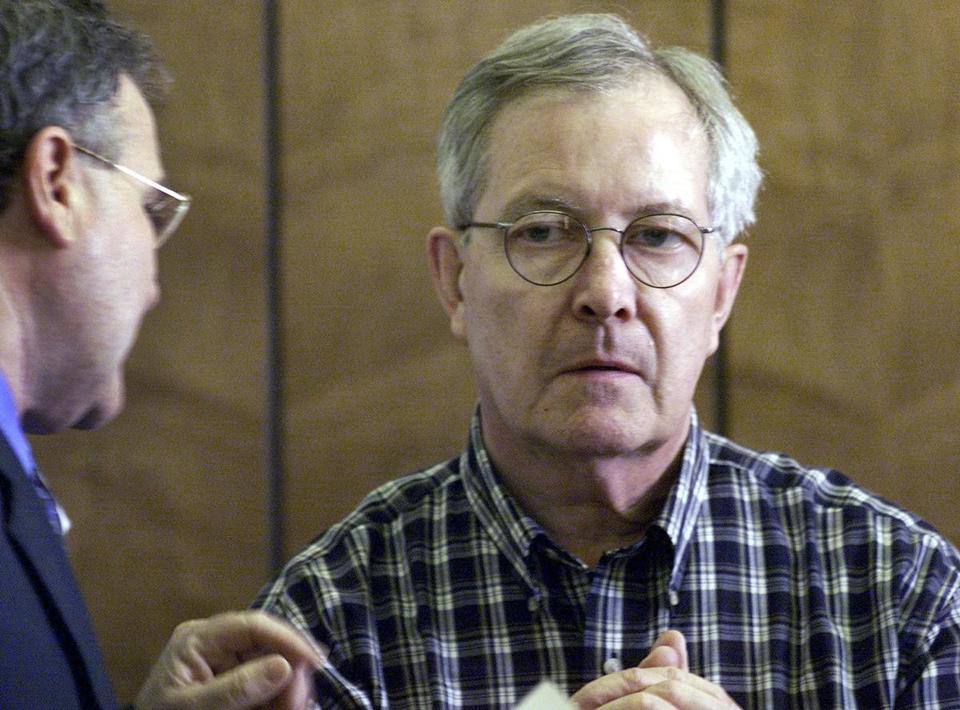 Ronald Paquin.



Boston Police and U.S. Marshals arrested a former Catholic priest, who served more than 10 years in prison for raping an altar boy, on Morton Street in Jamaica Plain Wednesday, following his indictment Tuesday in Maine on 29 new counts of sexual misconduct.

Ronald H. Paquin, 74, was taken into custody without incident in the area of Lemuel Shattuck Hospital at about 3:40 p.m. Wednesday at the request of the Kennebunkport Police Department in Maine, which had issued an arrest warrant for him the same day, according to Boston Police.

Before Paquin was defrocked in 2004, he served in the Boston archdiocese at parishes in Haverhill and Methuen, and the new charges stem from his alleged abuse of two boys dating back to when he was a priest in Massachusetts.

He is accused of abusing the two boys in Kennebunkport between 1985 and 1989, according to York County District Attorney Kathryn Slattery. One of the boys was younger than 14, according to court documents; the age of the other boy was not immediately available.

An attorney who has represented Paquin in the past could not immediately be reached for comment.

In 2002, Paquin pleaded guilty in Essex Superior Court to three counts of child rape involving a boy from Haverhill, from 1989 to 1992, while he served as an associate pastor of St. John the Baptist Church there. The boy was 12 when the abuse began.

He was released in 2015, despite efforts by Essex District Attorney Jonathan W. Blodgett's office to keep him in custody. Psychologists had said that Paquin admitted to abusing 14 boys, though he was only convicted of raping one. Medical specialists in 2015, however, said he no longer met the legal criteria for sexual dangerousness.

Paquin said at the time that he planned to go to a homeless shelter in Boston before going to Maine to seek treatment for being a sex offender.

Keith Townsend, 42, of Seabrook, N.H., who said he was one of Paquin's victims, has told the Globe he contacted authorities in Maine after learning Paquin had been released in Massachusetts.

Paquin was an important figure in the Boston Globe Spotlight Team investigative series that exposed the clergy abuse scandal.

The newspaper reported in 2002 that the Boston Archdiocese moved Paquin from a Methuen parish to the Haverhill church in 1981, apparently after learning about molestation allegations that were made against him.

In 2002, Paquin told the Globe that he "fooled around" with boys, but "never raped anyone and I never felt gratified myself."

Archdiocese officials declined to comment because of the ongoing legal matter.

Paquin is likely to appear in Roxbury District Court Friday, where he is charged as a fugitive from justice.

Evan Allen can be reached at evan.allen@globe.com .