Priest won't be charged, but will remain on leave from Fargo Diocese
By Robin Huebner
West Fargo Pioneer
July 28, 2017

http://www.westfargopioneer.com/news/4304455-priest-wont-be-charged-will-remain-leave-fargo-diocese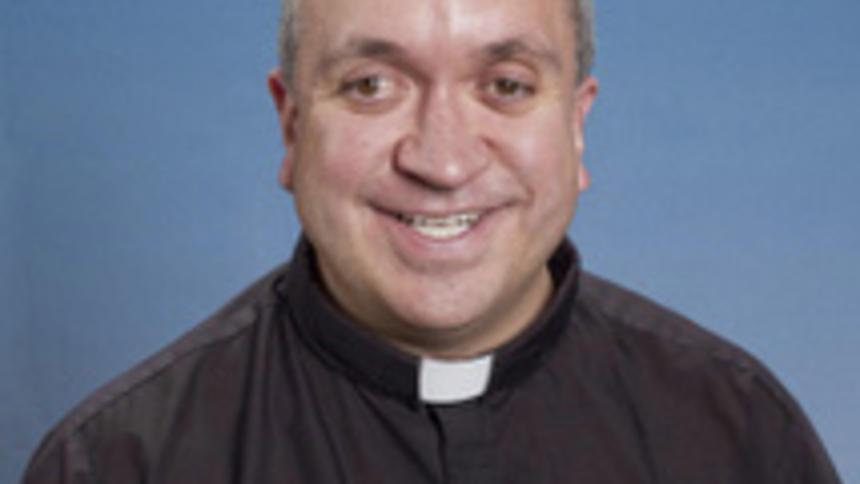 Father Thomas Feltman, pastor of St. John the Baptist's Catholic Church in Wyndmere, N.D., and St. Arnold's Catholic Church in Milnor, N.D.
FARGO — A Catholic priest who won't be criminally charged over allegations of 'inappropriate activities' with youth will remain on administrative leave until the Diocese of Fargo completes its own investigation, according to a diocese spokesperson.
Paul Braun, communications director for the diocese, released a statement July 28, a few hours after the Richland County State's Attorney's office said it would not pursue criminal charges against the Rev. Thomas Feltman.
Bishop John Folda will determine any future ministry assignments that best benefit the parishes, parishioners and the Rev. Feltman after the internal review is completed, according to the diocese release.
Feltman, 48, has been on paid administrative leave from churches in Wyndmere and Milnor since late May after he told church officials about concerns brought to him regarding his interaction with youth.
A statement from Richland County State's Attorney Ron McBeth referenced incidents that occurred in Wyndmere in May.
"It was reported that as Father Feltman would go to hug the girls, Father Feltman's hand would touch them on the side of their breast or on their butt," the statement begins "Although this made the girls feel uncomfortable and this touching was socially inappropriate, there is no evidence that the touching was done by Father Feltman for sexual reasons, which would be necessary in order to prove an element of a sex-offense crime. The State's Attorney's Office, by way of their prosecutorial discretion, declines to charge Father Feltman with any crime based on this evidence."
The Diocese of Fargo said it would continue to offer pastoral support for all involved.
"This has been a difficult time for the individuals who reported their concerns, for the parishioners of these parishes, and for Fr. Feltman," the diocese wrote.
The release also included a statement from Bishop Folda:
"I want to assure everyone that the safety of our children and families is — and will remain — a priority for the Diocese of Fargo."
Attorney Bruce Quick, who is representing Feltman, said his client has always denied any "inappropriate touching."
"The matter was thoroughly investigated and the prosecutor concluded that there was no probable cause, which is a very low standard," Quick said.
Feltman has been a priest in the Fargo Diocese since being ordained in 2001. He's been pastor of St. John the Baptist's in Wyndmere and St. Arnold's in Milnor since 2015.