Former Boston News Anchor Accuses Kevin Spacey of Assaulting Her Son, Then 18, Last Year
By Libby Hill
Los Angeles Times
November 8, 2017

http://www.latimes.com/entertainment/la-et-mn-kevin-spacey-teenage-assault-20171108-story.html

Authorities in the Cape and Islands District of Mass. have confirmed to the Los Angeles Times that a police investigation involving Kevin Spacey is underway following an allegation that he groped the teenage son of a former Boston TV news anchor.

At a Wednesday news conference in Boston, Heather Unruh alleged that the Oscar-winning actor assaulted her son last year when he was 18.

Unruh sat alongside lawyer Mitchell Garabedian and her teenage daughter as she shared the story that began unfolding with a tweet several weeks ago.

"The #weinsteinscandal has emboldened me," Unruh tweeted on Oct. 13. "I was a Kevin Spacey fan until he assaulted a loved one. Time the dominoes fell."

And the dominoes did begin to fall for Spacey. On Oct. 29, actor Anthony Rapp publicly alleged that Spacey made a sexual advance toward him in 1986, when Spacey was 26 and Rapp just 14.

Spacey said last week that he did not recall the incident with Rapp but apologized for the encounter. He also said he is seeking "evaluation and treatment."

Garabedian, who's famous for his representation of victims of Boston's Catholic Church sex abuse scandal, comforted Unruh as she shared her son's story of what she said took place at the Club Car Restaurant in Nantucket, Mass., in July 2016.

Unruh claimed that her then-18-year-old son met Spacey, and the actor bought him "drink after drink." Unruh's son had told the actor he was of legal age to consume alcohol, but, his mother said, "whether he was over 21 or not, Kevin Spacey had no right to sexually assault him. There was no consent."

According to Unruh's statement, Spacey "stuck his hand inside my son's pants and grabbed his genitals," and despite her son's efforts to extricate himself, "the violation continued."

Unruh then claimed that Spacey was pressuring her son to accompany him to a private after-hours party to continue drinking. The encounter ended only when the actor made his way to the bathroom and a stranger approached Unruh's son and inquired if he was OK before advising him to run.

After leaving the restaurant, Unruh said that her son ran to his grandmother's house where he woke his sister and – together – called their mother at her Boston-area home. Unruh arrived in Nantucket the next day.

"Nothing could have prepared my son for how that sexual assault would make him feel as a man," Unruh said. "It harmed him and it cannot be undone."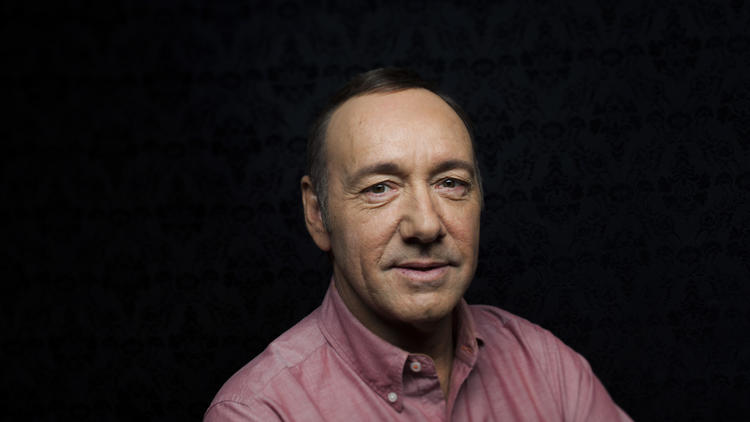 Kevin Spacey faces a new allegation of sexual assault. (Jay L. Clendenin / Los Angeles Times)



Unruh also stated that her son did not report the incident at the time out of embarrassment and fear.

"He knew the kind of attention that would result from making an accusation about such a public person," she said. "I can assure you that this is not the kind of attention anyone wants."

Unruh said that her son provided law-enforcement officials with evidence when filing a police report last week and that a criminal investigation is now underway.

"An individual has provided information to the Nantucket Police regarding an allegation of an indecent assault and battery. The individual is represented by an attorney. We are waiting to hear from his attorney," Tara L. Miltimore, assistant district attorney, Cape & Islands district attorney's office, said in a statement to The Times.

Lt. Angus C. McVicar of the Nantucket Police told The TImes that he could not confirm or deny such a report was filed, as reports of sexual violence are kept confidential in accordance with Mass. General law.

As for why her son chose now to come forward, Unruh credits the atmosphere of openness that's afoot well beyond Hollywood.

"The climate in this country has changed now, thanks to the brave women and all sexual abuse victims who have come forward with their accusations against Harvey Weinstein and other sexual abusers," Unruh said.

Representatives for Spacey did not immediately respond to The Times' request for comment Wednesday morning.

Times staff writer Richard Winton contributed to this report.