Woman Sues Anglican Church after Minister Assaulted Her with Box Cutter and Knife
By Bobbi-Jean MacKinnon
CBC News
November 8, 2017

http://www.cbc.ca/news/canada/new-brunswick/anglican-church-st-stephen-lawsuit-morton-moore-assault-1.4376637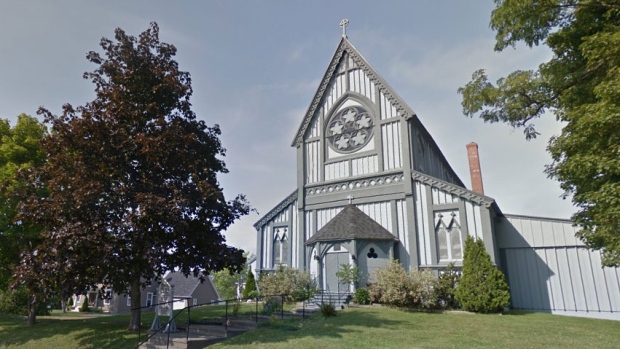 Cynthia Mae Moore says she met William Morton in January 2008 through Christ Church Anglican Church in St. Stephen. (Google Street View)



A New Brunswick woman who claims her former minister tried twice to kill her is suing him, the Anglican Church of Canada, the Anglican Diocese of Fredericton and the Anglican Parish of St. Stephen.

Cynthia Mae Moore, 60, claims she was in a nearly four-year extramarital affair with Rev. William Morton, her minister at Christ Church in St. Stephen, when he threatened to skin her alive and scraped her breasts with a box cutter.

The incident happened at Morton's St. Stephen home on Nov. 24, 2015, according to the notice of action and statement of claim, filed with the Court of Queen's Bench in Saint John.

Moore says she left Morton's house and a couple of hours later, he showed up at her home and cut her breasts and abdomen with the box cutter.

On Dec. 8 that year, Morton attacked her again and tried to kill her with a knife to her throat, according to the court document.

Morton, who now lives in Fredericton, was convicted in 2016 of two counts of assault with a weapon and received a 15-month conditional sentence — a jail term that can be served in the community, provided the offender abides by court-imposed conditions.

"As a result of the Defendants' wrongdoing, [Moore] suffered psychological injury which is continuing and includes post traumatic stress disorder and suicidal ideation," the statement of claim states.

Moore, who now lives in New Maryland, has been unable to work and her "faith and trust" in the Anglican Church "have been damaged," the document says.

'Vicariously liable'

Moore alleges the Anglican Church of Canada, the Diocese of Fredericton, and the St. Stephen Parish, Christ Church, collectively "the Defendant Church," are "vicariously liable" for Morton's actions.

The Defendant Church "acted negligently as it was or ought to have been aware of ... Morton's alcohol abuse and it took no steps to oversee or supervise ... Morton in his role as a clergyman, knowing that in such a role it was usual and normal for parishioners to seek counselling and place trust and reliance in the clergy," the document states.

The Defendant Church breached its duty of care to prevent Moore's abuse and as a result, "she suffered and continues to suffer severe damages," she alleges.

Moore says she trusted Morton as her spiritual leader and counsellor and he abused that trust.

No statements of defence have been filed by any of the defendants yet, and the allegations have not been proven in court.

The Anglican Church of Canada's communications director, Meghan Kilty, did not respond to a request for comment.

The Anglican Diocese of Fredericton declined to comment.

"The diocese will refrain from comment as this matter is before the courts," communications officer Giselle McKnight said in an email to CBC News.

Counselled her on marriage

Moore met Morton in January 2008 when he "resumed" work as the rector at Christ Church, which she had attended since 2001 and where she worked part time in the office.

A couple of months later, Morton started counselling her about her marriage problems.

They began a "romantic relationship" in February 2012, after Morton, who was also married, told her numerous times that he loved her, according to the document.

The relationship continued until December 2015, when Morton "intentionally caused her physical harm amounting to battery," it states.

Moore claims Morton breached his fiduciary duty when he "took advantage of her vulnerability and commenced a sexual affair, which ended in horrific assault on her person."

Feels betrayed

She says she had great respect for the clergy and the church, and was an active member of Christ Church, serving in various volunteer positions, including greeter, reader and head server.

Since the attack, Moore says she hasn't been able to worship there, has "lost the sense of community" and "struggles with feelings of betrayal by the church."

She is seeking general damages from Morton for battery, breach of trust and fiduciary duty.

From the defendant church, she is seeking general damages for negligence and vicarious liability for Morton's actions.

She is also seeking special damages for loss of past and future income, for past and future costs of care, as well as legal costs and interest.

Arrested after 911 call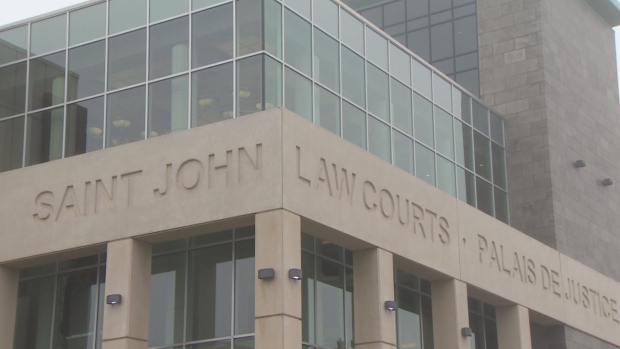 William Morton pleaded guilty in Saint John provincial court in August 2016 to two counts of assault with a weapon. (Brian Chisholm/CBC)



Morton was arrested and charged on Dec. 8, 2015, after St. Stephen RCMP responded to a 911 call about a disturbance involving a man and woman, shortly before 1 a.m.

The complainant told police the man had left the scene and he was located a short time later, the RCMP had said in a news release at the time.

"The woman received minor injuries in the incident, but did not require medical treatment," Cpl. Terry Pomeory had said in a statement.

Morton, who was 58 at the time, was ordered to undergo a 30-day psychiatric assessment and later pleaded not guilty in Saint John provincial court to two counts of assault with a weapon.

Changed pleas

On Aug. 23, 2016, Morton changed his pleas to guilty of both offences, which occurred on Nov. 24, 2015, and Dec. 8, 2015.

He was sentenced on Oct. 25, 2016, to two 15-month conditional sentences, to be served concurrently.

The conditions of Morton's sentence included that he live under house arrest for the first five months, attend a rehabilitation program, continue counselling, abstain from alcohol, keep the peace and be of good behaviour, and report to a sentence supervisor.

Morton was also ordered to pay a $100 victim fine surcharge for each offence.