Raisman Says She Is Victim of Msu Doctor Nassar
By Charles E. Ramirez
Detroit News
November 10, 2017

http://www.detroitnews.com/story/news/local/michigan/2017/11/10/raisman-olympic-gymnast-abused-nassar/851432001/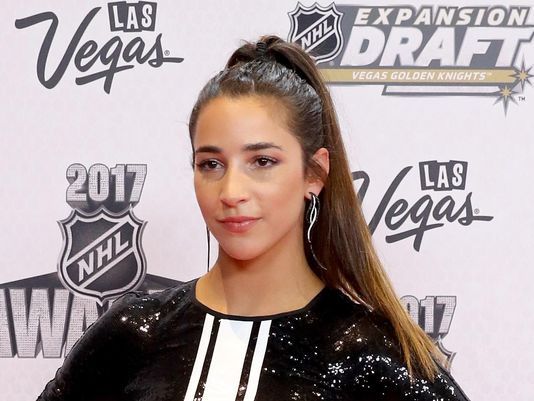 In August, Aly Raisman called Larry Nassar "a monster" and blames USA Gymnastics for failing to stop him and spending too much of the fallout attempting to "sweep it under the rug."



Six-time Olympic medal-winning gymnast Aly Raisman said she is also a victim of Larry Nassar, the former Michigan State University doctor accused of sexually assaulting more than 100 girls.

Raisman confirmed the allegation to TV news magazine "60 Minutes," which will broadcast the interview set to air Sunday, according to USA Today. The three-time gold medalist and captain of the 2012 and 2016 Olympic teams also describes it in her book, "Fierce," which will be released next week.

"I am angry. I'm really upset," Raisman told "60 Minutes." "I see these young girls that come up to me, and they ask for pictures or autographs, whatever it is … I just want to create change so that they never, ever have to go through this."

Her disclosure of the attack comes about a month after her teammate on the so-called "Fierce Five" gymnastics team, Olympic gold medalist McKayla Maroney she was sexually assaulted by Nassar when she was young.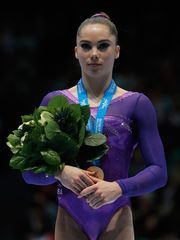 McKayla Maroney (Photo: Dean Mouhtaropoulos, Getty Images)



The "Fierce Five" won gold in London in 2012 and Raisman served as team captain.

Nassar, 54, a former national gymnastics team doctor, began working with the U.S. national gymnastics team in 1986. He spent nearly 30 years as an osteopath with the USA Gymnastics program.

The accusations against Nassar came to light in September 2016 when a former Kalamazoo woman, Rachael Denhollander, 32, filed a police report and told the Indianapolis Star Nassar attacked her during treatments for a gymnastics injury when she was 15. The allegation came decades after others made similar accusations that went nowhere.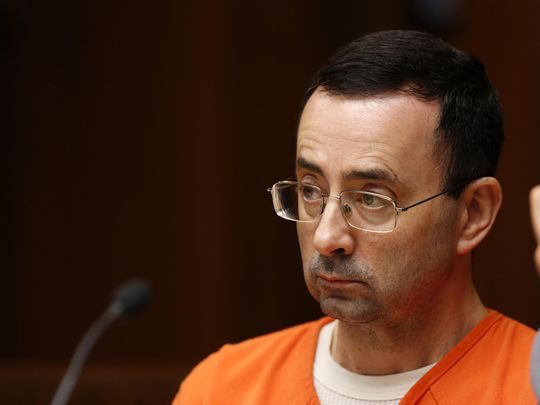 Nassar (Photo: JEFF KOWALSKY / AFP/Getty Images)



Denhollander is the named plaintiff in a federal civil lawsuit that now includes more than 125 women. More than 100 other women have filed complaints with MSU about Nassar.

State authorities have charged Nassar with 22 counts of first-degree criminal sexual conduct and his trial is set for Dec. 4.

Federal authorities have charged Nassar with possessing 37,000 images of child pornography found on external hard drives after he turned in his work computer to MSU. He pleaded guilty in July in federal court over the child pornography.

Nassar is being held in jail without bond on the pornography charges and is scheduled to be sentenced Nov. 27. He faces life in prison between the federal charges he pleaded guilty to and three state felony cases of first-degree criminal sexual conduct.

In August, Raisman called for sweeping change in the organization in the wake of dozens of allegations of sexual abuse by Nassar. Raisman was also a member of the "Final Five," the national women's team that won gold at the 2016 Summer Olympics in Rio de Janeiro.

She called Nassar "a monster" and blames USA Gymnastics for failing to stop him and spending too much of the fallout attempting to "sweep it under the rug."

"60 Minutes" airs at 7 p.m. Sundays in Detroit on WWJ-TV Channel 62.

Contact: cramirez@detroitnews.com