Ex-priest implicated in lawsuits dies
By Mindy Aguon And John O'connor
Guam Daily Post
November 16, 2017

https://www.postguam.com/news/local/ex-priest-implicated-in-lawsuits-dies/article_59564f90-c9d1-11e7-80cd-f78def48f99e.html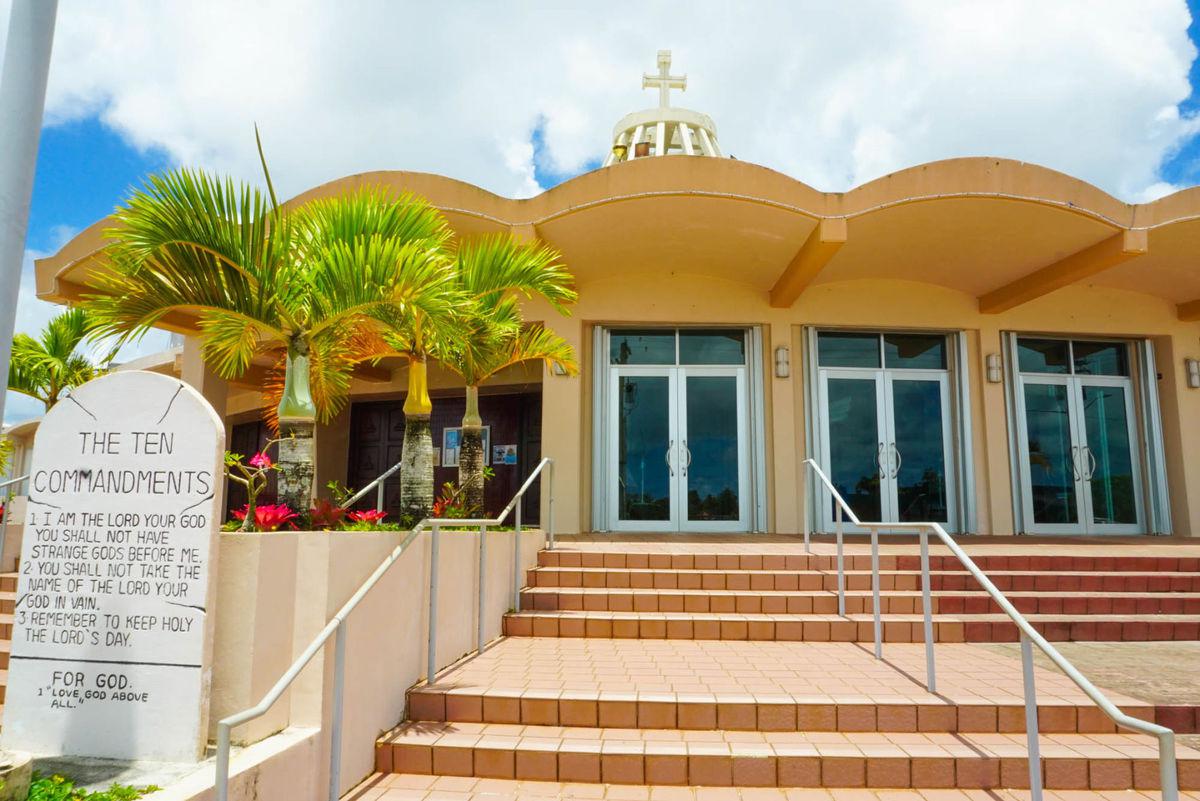 The Santa Barbara Church Monday April 17.
Photo by David Castro
A former priest of the Archdiocese of Agana, defrocked and implicated in several sex abuse lawsuits, died on Tuesday.
Raymond F. Cepeda had been ill for many years, according to family members. He was 66 years old.
His death was mentioned in court by attorney Jacqueline Taitano-Terlaje during a hearing for sex abuse cases involving her client, suspended Archbishop Anthony Apuron, yesterday at the District Court of Guam.
Cepeda previously served as a priest at the San Vicente-San Roke Church in Barrigada and the Santa Barbara Church in Dededo.
He was laicized in 2009 for "serious allegations of abuse."
Cepeda has been named in more than 10 cases of child sexual abuse from the 1980s and '90s.
One accuser claimed he endured eight years of sexual abuse by Cepeda and reported it to Apuron, who reportedly told him during a meeting to "pray about these types of evil in the world." Court documents also allege Apuron told the boy he would "get over it, if he prayed about it."
The archdiocese issued a statement yesterday extending prayers and condolences to Cepeda's family and friends.
District Court Chief Judge Frances Tydingco-Gatewood suggested amending cases that name Cepeda.
Attorney David Lujan, who represents the vast majority of victims in the more than 100 cases filed at District Court, stated that deceased priests are named in the allegations but he is not pursuing legal action against members of their estate nor are the dead priests listed as defendants.
The chief judge is also taking a motion to dismiss the lawsuits against Apuron under advisement.
Taitano-Terlaje argued in court that the 2016 Guam law that removes the statute of limitations for child sex abuse claims simply did not follow through completely and does not allow for retroactive application of statute.
"(The Legislature can) make laws that apply retroactively with an express intention ... which they didn't do in this case," Taitano-Terlaje said.
Meanwhile, plaintiff attorney Gregory Nicolaysen, argued that the 2016 law extends deadlines in a 2011 law that created a window for claims by lifting the civil statute of limitations in prior laws. This in essence is not retroactive in nature but a revival of claims, Nicolaysen argued.
However, a court decision is not expected until the end of December, to give time for possible mediation between all parties involved in the sex abuse cases. At the moment, the parties are deciding on a mediator.
Antonio Piazza, of Mediated Negotiations based in San Francisco, has been recognized by Lujan's firm as a candidate.
He stated that he would provide the court a list of parties involved in the suits and whether they agree with Piazza coming on board.