Ex-members of Church Urge Overturning of Court Agreement
By Mitch Weiss and Holbrook Mohr
Associated Press
November 16, 2017

http://www.citizen-times.com/story/news/local/2017/11/16/ex-members-church-urge-overturning-court-agreement/869533001/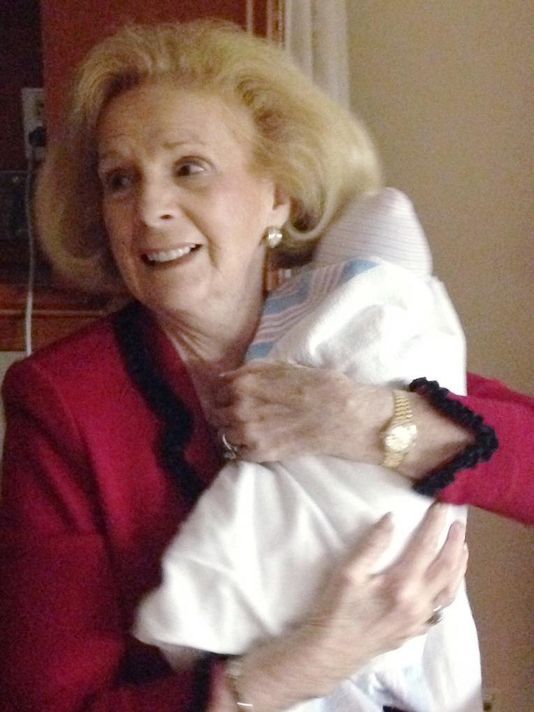 FILE - In this Jan. 23, 2015 photo provided by Rachael Bryant, Word of Faith Fellowship leader Jane Whaley holds the newborn infant of one of her congregants in a hospital in Shelby. The Associated Press has uncovered numerous instances in which Word of Faith leaders turned children against their parents, with the children then taken in or adopted by other church families



Former members of a controversial Western North Carolina-based church want the state to take legal action to overturn a court-ordered compromise they say has crippled child abuse investigations involving the sect.

The former congregants of Word of Faith Fellowship also want Rutherford County child protection agency director John Carroll to resign, saying he pushed for the 2005 settlement and has failed to protect children from abusive practices inside the church.

The ex-members said they are sending letters urging action to North Carolina's governor, attorney general and state and county child welfare officials.

Under the leadership of co-founder Jane Whaley, Word of Faith Fellowship has grown to about 750 congregants in Spindale and a total of nearly 2,000 members worldwide. An ongoing Associated Press investigation has exposed years of abuse in the evangelical sect, with dozens of former members saying congregants are regularly beaten, punched and choked in an effort to "purify" sinners.

The AP reported earlier this week that the state had opposed the agreement between Word of Faith and the county social services agency because it contains stipulations that limit such investigative tactics as what can trigger an abuse inquiry and how social workers can question minors.

Despite being warned the settlement could have a "far reaching impact" in North Carolina, Rutherford County officials went "full steam ahead" with the compromise, according to a 2005 email to the state Department of Health and Human Services from a lawyer in the attorney general's office.

Former Word of Faith Fellowship member John Huddle said those who have fled the church were not aware the state had cautioned Carroll against entering into the agreement.

"In my opinion, this places the burden of the resulting abused WOFF members on his shoulders," said Huddle, who left the church in 2008.

Several former members have told the AP that Carroll's department has either cited the settlement in refusing to act on child abuse allegations or given Word of Faith members advance notice of investigations.

The settlement resulted from a federal lawsuit filed against the county agency in 2003 by 12 church families who contended they were being targeted because of their religious beliefs.

Carroll has repeatedly declined to discuss why he settled the suit, but he said the agreement "does not prevent us from fulfilling our statutory obligation to protect children."

As part of the compromise, the agency agreed to pay the church $300,000 and guaranteed that abuse inquiries could no longer be solely based on objections to such core sect practices as "blasting," when congregants surround a church member and shriek, sometimes for hours, in an attempt to expel demons.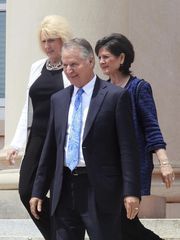 In this July 2017 photo, Kent Covington, his wife, Brooke, left, and a fellow member of the Word of Faith Fellowship church, Jayne Caulder, walk from the Rutherford County Courthouse in Rutherfordton after a pretrial hearing for Brooke. In December 2002 former Word of Faith Fellowship member Shana Muse said she returned to Spindale after a stint at a clinic specializing in "cult-deprogramming," but that the Covingtons refused to hand over her children who were staying with the couple. (Photo: AP)



The agreement also bars social workers from asking children about religious beliefs or practices.

Several experts who reviewed the stipulations at the AP's request called the agreement highly unusual and spoke of a potential chilling effect on investigations.

In letters they plan to send to state and federal officials, the former members — some of whom were plaintiffs in the lawsuit — implore North Carolina Attorney General Josh Stein to motion for a judicial review of the compromise.

"Our lives as children and youth inside of WOFF cannot be changed or relived; our hopes are for the present generation of children inside WOFF to be afforded the lawful protections we did not enjoy," the letters say.

The January 2005 email from the attorney general's office reveals the state's serious concerns. Kirk Randleman, acting as counsel to the North Carolina Department of Health and Human Services, wrote that Carroll's department didn't have "authority to negotiate policy decisions, but they are proceeding full steam ahead."

Randleman also noted that the risk manager for a group that provides liability insurance to counties was so concerned about a precedent being set that he was willing to "defend the case to the hilt."

The state Department of Health and Human Services told the AP this month that it did not support Carroll's decision to sign the compromise and that it is working with Rutherford County social services authorities to ensure they follow up on all child abuse allegations.

The agency did not answer repeated questions about whether it would support a judicial review of the compromise.

An attorney for Whaley, Noell Tin, said the church leader "has no problem with anyone contacting the attorney general but the reasons for the settlement— false accusations of child abuse and the right to freedom of religion— are just as important now as they were when DSS entered into the agreement in 2005."