Why We Still Don't Understand Sex Abuse
By Mike Kelly
The Record
November 17, 2017

http://www.northjersey.com/story/news/columnists/mike-kelly/2017/11/17/why-we-still-dont-understand-sex-abuse/866303001/

His name was Jim and he was a victim of sexual abuse. I thought of him this week amid the continuing stream of revelations of all manner of sexual harassment and outright attacks by powerful men against younger women.

In most of the recent sexual abuse cases involving women, the revelations of what happened to them have been met with justifiable anger against the perpetrators and welcoming support for the victims. But hovering on the edge of this national discussion is a strangely persistent and creepy criticism: Why did it take the women so long to speak up?

This is why I thought of Jim.

Jim Kelly, who is not related to me, lived in Mendham and worked for a telecommunications firm. Before dawn, on a Sunday in October 2003, he left his home and drove to the railroad station in nearby Morristown. As a Hoboken-bound train rolled into the station around 5:15 a.m., Jim sat down on the tracks. He died instantly as the train rolled over him. He was 37.

Why Jim Kelly took his own life was hardly a mystery to those who knew him well. His family and friends said the answer was obvious. As a boy, Jim had been regularly abused by the Catholic pastor of his hometown parish, St. Joseph's Church in Mendham. Jim never got over the enduring emotional pain that ultimately handcuffed his life.

Jim kept silent for years about his emotional and spiritual scars, bearing the weight of his secret pain and shame as he went through adolescence and his teenage years, then on to college and through his twenties and early thirties as he tried to establish himself as an adult with a decent job and nurturing relationships. But those decades of silence seemed to deepen the wounds that Jim bore.

A year before he died by suicide, Jim began to share what had happened to him, first with his family and close friends, then with a trusting and kind priest, the Rev. Kenneth Lasch, who took over as the pastor of St. Joseph's and alerted church authorities to what his predecessor had done to young boys. Jim later became a regular at a local therapy group for abuse victims that Father Lasch established at St. Joseph's with the help of the Survivors Network of Those Abused by Priests.

Jim's abuser, the Rev. James Hanley, is now a well-known name in the sordid history of sexual abuse within the American Catholic church during the last decades of the 20th century. While pastor of St. Joseph's Church in Mendham during the late 1970s, Hanley abused at least a dozen young boys – maybe more. When I interviewed Hanley a decade ago, he couldn't remember all the names. There were too many.

After his secret life as a serial abuser became common knowledge – primarily due to the courageous statements of victims like Jim Kelly and advocates like Father Lasch, whose work with victims was never fully appreciated by Catholic authorities in New Jersey – Hanley was defrocked.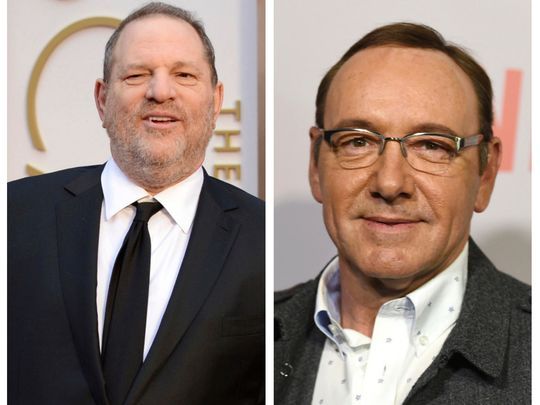 Harvey Weinstein in March 2014. Kevin Spacey in April 2015. (Photo: Jordan Strauss, Invision, AP)



For a decade or so, Hanley drifted from apartments in Paterson, to a flophouse in Hackensack, to a homeless shelter in Paterson, to a motel in Secaucus, to a jail cell in Hudson County after he was arrested for getting into a fight. He has since disappeared but still reportedly draws a church pension.

The fact that Hanley was never prosecuted as a sex offender and is "somewhere out there" – as one victim noted – is one of the painful legacies of this story. Indeed, that lack of a full accounting or punishment of abusers was echoed by many of the women who have recently stepped forward with their own tales of sexual harassment or worse. The abusers go about their lives; the victims are left to patch up their wounds.

Victims are in near-universal agreement that one of the most disheartening elements of their experience is that abusers – whether they are priests or powerful media personalities – rarely are forced to quickly answer for what they did. As in the case of Father Hanley and movie producer Harvey Weinstein, it took years for victims to summon the courage to speak up.

But what happens to those victims – men and women alike – in those intervening years?

In the case of Jim, the years were soul crushing, friends and relatives told me. Yes, he found ways to hide his scars as he went through high school and college and then landing a job. But he could not erase his private memories. No victim can.

And so, the pain and shame of what Jim endured kept surfacing.

If you pay attention to what women have said in recent weeks – whether they are famous actresses abused by Weinstein or ordinary, middle-aged women who say they were abused as teenagers by Alabama Republican senate candidate Roy Moore – there is a common thread in their narratives.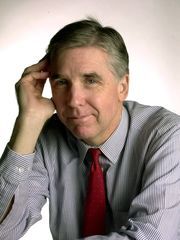 Mike Kelly (Photo: NorthJersey.com)



First, the victims are confused and embarrassed afterward, often wrestling in their minds with what happened to them – sometimes even wondering if they went along and did not fight back hard enough. Then, they are angry. Then, ashamed. Then, they fall into a deep silence that slowly tears at their souls as they try to go on with their lives.

If you reflect on this pattern – and the years of silence as it creeps through the souls and memories of victims – it shouldn't be much of a shock that many victims are deeply distressed when they finally speak about what happened to them. Certainly, many women victims who stepped forward in recent days have given us a glimpse of that emotional upheaval in their lives.

I never understood the depth of this pain until I went to Jim Kelly's funeral.

It was a sunny fall morning. As I drove into lush Mendham and glanced at the spacious homes and rows of stately oaks and maples that lined the town's streets, I wondered how such terrible crimes could have been committed against children in what seemed like such a safe, successful and ordered place.

But, of course, I was wrong – and, as it turns out, deeply naive. Rarely do these stories of abuse make sense. Sadly, irony helps to fuel the continuing skepticism and disbelief of victims.

Weinstein, for instance, financed a Rutgers professorship in women's studies while he regularly attacked women. Fox's Bill O'Reilly claimed to be the champion of common sense, ordinary people and the rule of law while he harassed his female co-workers. And of course, Father Hanley claimed to be a representative of God – a spiritual shepherd – while he committed un-godly acts on little boys. One victim described Hanley's acts as a form of "spiritual rape."

As I pulled into the church parking lot in Mendham for Jim Kelly's funeral, I noticed a dozen or so men in their thirties and forties standing near the main door. Some brought wives and children. Most wore suits and seemed to carry themselves with an air of suburban success that is common in towns like Mendham.

These were some of the other victims of Father Hanley's abuse. Yes, they had tried to go on with their lives. But, as I came to learn from speaking with many of them in the following years as I chronicled their stories, their struggles with the memory of what had taken place during vulnerable moments of their childhoods never left them. They were permanently scarred.

It's the same story with the women now coming forward. The scars don't disappear with age or with happy marriages, with vibrant children or even successful careers and Academy Awards.

The pain is permanent.

We should never question why it took so long for them to talk about it. We should be grateful that they can talk. Sadly, Jim Kelly's pain was so great that he silenced his own voice forever.

Email: Kellym@northjersey.com