Philippines to Extradite Ex-priest Accused of Abusing Two North Dakota Boys
By Dave Olson
Bemidji Pioneer
November 22, 2017

http://www.bemidjipioneer.com/news/4364084-philippines-extradite-ex-priest-accused-abusing-two-north-dakota-boys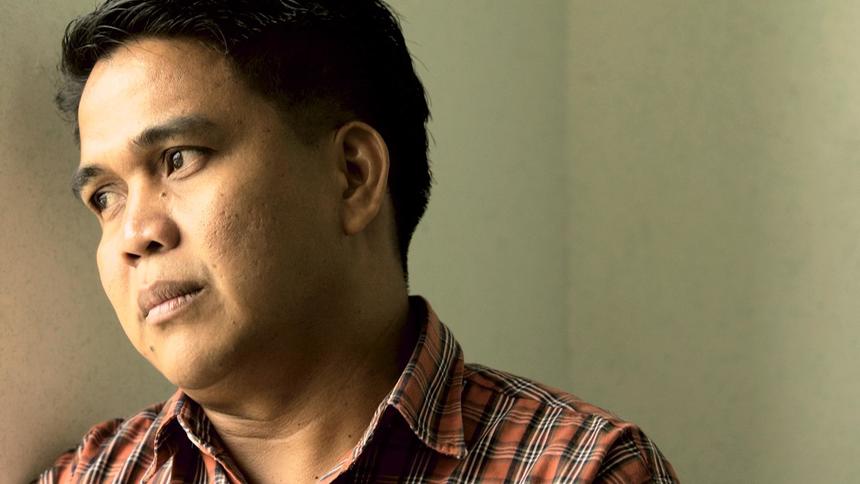 Father Fernando Sayasaya teaches Beginning English Grammar to teenagers during summer session at De La Salle University in Manila, Philippines. He is a fugitive with a rape case pending involving a young boy. File photo



A former Catholic priest who faces charges of sexually molesting two boys in North Dakota churches in the 1990s may soon be extradited to the U.S. to face those charges.

The Philippine government is preparing to extradite Fernando Laude Sayasaya, who was arrested over the weekend by police in the city of Calamba south of Manila, according to a CBS News report, which quoted Chief State Counsel Ricardo Paras.

"The apprehension of Fernando Sayasaya once again shows that the long arm of the law would reach all criminals," Paras said. "The suppression of crime is the concern not only of the state where it is committed but in any other state where the criminal may have escaped."

John Folda, bishop of the Fargo Diocese, issued a statement Wednesday, Nov. 22, in which he said the diocese had become aware of Sayasaya's pending extradition.

"We have full confidence in the judicial process to render a just decision on Mr. Sayasaya's case, and we pray for the healing of all involved," Folda said.

The bishop said Sayasaya served as a priest in the Fargo Diocese from 1995 to August 1998 and that he was removed from priestly ministry when allegations of abuse were reported.

Sayasaya was dismissed from the clerical state by the church in 2005.

Cass County State's Attorney Birch Burdick said federal officials contacted his office not long ago saying that Philippine officials were possibly in a position to arrest Sayasaya. Burdick said federal officials were wondering whether local prosecutors still wanted Sayasaya.

"Our answer to that was, 'Yes,''' Burdick said, adding that federal officials informed him a few days ago that Sayasaya was in custody and would be returned to the U.S.

Burdick said he doesn't know the timetable for that, but he said it will be "sooner rather than later."

Sayasaya was being detained at the National Bureau of Investigation in Manila and could not be reached for comment, CBS News reported.

Burdick said local law enforcement officials have been in recent contact with the victims in the case and prosecutors are prepared to move forward.

Sayasaya was an associate pastor at St. Mary's Cathedral in Fargo and at Blessed Sacrament in West Fargo. He was removed from his priestly duties in the Fargo Diocese in August 1998 after two brothers accused him of sexually assaulting them in 1997.

Around Christmas 1998, James Sullivan, then-bishop of the Fargo Diocese, allowed Sayasaya to go to the Philippines for vacation, the Dallas Morning News reported. Sullivan died in 2006.

Sayasaya never returned from the Philippines, and in 2002 he was charged in Cass County District Court with two felony counts of gross sexual imposition.

The charges allege Sayasaya sexually touched two boys under the age of 15 on more than one occasion.

In one case, the alleged acts took place from July 1995 through June 1997. In the other case the alleged acts happened from June 1997 through August 1998.

In interviews with police, the victims said Sayasaya would touch or attempt to touch their penises and other private parts during times they visited Sayasaya at his apartment.

One boy told police Sayasaya would show pornographic movies and serve him alcohol.

In 2012, an appeals court in Manila approved the extradition of Sayasaya to stand trial in Fargo.

West Fargo Assistant Police Chief Jeff Boyer said Wednesday that local officials will work hard to see that justice is done, though he acknowledged that prosecuting cases nearly two decades old presents challenges.

"To have justice served after that long is very imperative for us. We want to make sure the victims have their say in court," Boyer said. "It's a big effort, especially when you're dealing with federal extradition. It's going to definitely take time and a lot of work."

Convicting members of the clergy accused of abuse can be difficult, according to Patrick Hall, a former Catholic priest who now serves as an advocate for victims of abuse in civil and criminal court cases.

Hall, who has worked for a Twin Cities law firm and co-authored a book on what he calls the 2,000-year history of sexual exploitation of minors by priests, said that at any given time a case is ongoing somewhere in country involving allegations of clergy misconduct.

"Convictions are a rarity," said Hall, who added that fleeing a jurisdiction to avoid prosecution is something of a common tactic, though it can backfire.

He said if it can be shown someone left the country to avoid prosecution, statutes of limitation can be frozen.