Rock, Papers, Sniggers: Unfortunate Saint Statue Makes Headlines around the World
By Erin Jones
The Advertiser
November 23, 2017

http://www.adelaidenow.com.au/news/south-australia/blackfriars-priory-school-unfortunate-statue-makes-headlines-with-the-new-york-post-and-bbc/news-story/83fbc880ac567a6b08e1e12c6b5baa30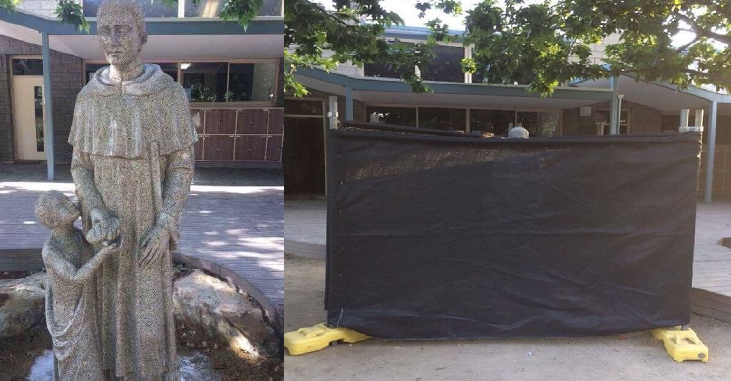 The statue of Saint Martin at Blackfriars Priory School, which had to be covered up.



IT was made in Vietnam, pays homage to a Peruvian saint, and caused a storm in Adelaide.

Now the unfortunately "suggestive" statue of St Martin de Porres at Blackfriars Priory School is making headlines across the globe.

BBC News, The New York Post, Washington Post and The Guardian are among the international outlets to have picked up the story in The Advertiser this week.


The statue at Blackfriars Priory School before the cover-up.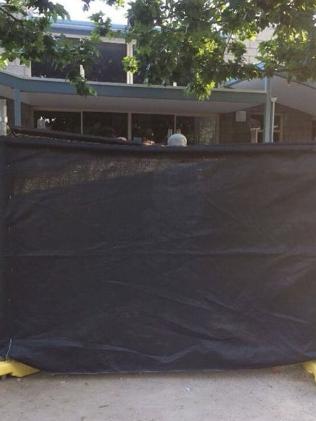 The statue cordoned off.



Buzzfeed ran the headline: "This School Had To Get Rid Of A Statue Of A Saint Because … Just Take A Look".

The sculpture's unintentionally provocative design showed St Martin de Porres handing a young boy a loaf of bread, which appears to have emerged from his cloak.

Pictures of the statue went viral after being shared on ShitAdelaide, which started the hashtag #putyourbreadrollsoutforblackfriars.

The Prospect school was forced to cover the statue with a black cloth just days after its unveiling.

Principal Simon Cobiac has apologised for the design and the unwanted publicity it has caused, saying a local sculptor will re-design the artwork.

The school's executive approved concept plans for the statue, but the finished product was deemed "potentially suggestive".

"As a consequence, the statue was immediately covered and a local sculptor has been commissioned to re-design it," he said. The statue was made in Vietnam by the same sculptor who created a St Dominic statue forthe school.