2 Years On, Hebda Speaks about Work Done, Work Left to Do in Archdiocese
By Bill Lunn
KSTP-TV
November 26, 2017

http://kstp.com/news/minneapolis-st-paul-archdiocese-archbishop-bernard-hebda-reflects-on-work-to-heal-wounds-caused-by-priest-sex-abuse-scandal/4682915/

On a recent Sunday morning in Lakeville, parishioners at All Saints Catholic Church celebrated the church's 140th anniversary with a special guest: Archbishop Bernard Hebda. At the event, Hebda charmed the congregation with his self-effacing humor.

"It was pretty obvious I was going to have to adjust the microphone after the deacon," Hebda said, making fun of his shorter, rounder frame.

Hebda visits a new Church nearly every Sunday as part of his mission to reform the archdiocese. The Harvard-educated Hebda was chosen by the Vatican and installed as archbishop in 2016. He was tasked with healing wounds caused by the priest sex abuse scandal that forced the archdiocese into bankruptcy.

KSTP sat down with Hebda to talk about the role.

KSTP: So why you, in particular? Why were you selected?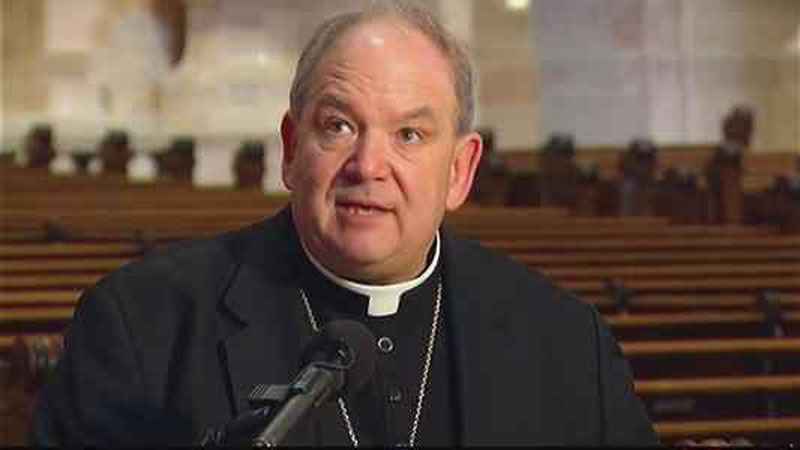 Archbishop Bernard Hebda



ARCHBISHOP HEBDA: I was a lawyer before I became a priest, and so I think that was part of what would have persuaded the Holy Father to send me here.

His goal is convincing a million Minnesota Catholics that the archdiocese is transforming itself. Earlier this month the archdiocese, for the first time, voluntarily named 19 priests involved in sexual abuse from decades ago.

HEBDA: We want people to know we're serious about this and that's where we are really trying to be proactive.

That includes building a relationship with the attorney who exposed the depths of the sex abuse scandal.

KSTP: When I mention the name Jeff Anderson … Is he a nemesis? Or is this someone who has helped the truth come to light?

HEBDA: I'm happy I've had the opportunity to meet him on a number of occasions to work with him. I think he was helpful with the archdiocese, helping us to figure out what's the best way to move forward. So there is certainly a sense of gratitude that's there for that.

The archdiocese has set aside $155 million for settlements with about 400 victims. About $120 million is insurance money. The rest of the money is from the sale of local church properties. The archdiocese has legal bills of about $15 million, which also will be paid out of that pool.

KSTP: How do you assure parishioners that when they toss money into the collection baskets, that money is going to help the church operate and not necessarily go to lawyers or pay for settlements?

HEBDA: So it's already from the properties that we've sold, it's already from the insurance settlements. It's not coming from the donations of the faithful at this point.

KSTP: Will there be other archdiocesan properties sold to help pay legal bills or anything else? Are you still going through that process?

HEBDA: We've really have sold all that we had.

Hebda has personally taken steps to address the archdiocese's image problem. His official vehicle is a modest Ford SUV. He has no driver. He no longer lives at the archbishop's residence, which was sold for the settlement. The archdiocese now leases space in East St. Paul in the former 3M headquarters.

Hebda knows the future of the archdiocese depends on more than just addressing financial and legal issues. There is also the issue of bringing Catholics back, whether disenfranchised over priest abuse or church doctrine. Hebda took over an archdiocese in which his predecessor, John Neinstedt, had opposed gay marriage. Soon after, Pope Francis publicly stated, "Who am I to judge?" on the subject of homosexuality.

KSTP: Who is welcome in the Catholic church today?

HEBDA: Yes ... well, we really want to welcome everyone. When we try to consider one of those issues that have led to fewer people coming to mass on Sunday, one of those issues that always comes up is hospitality, and so being really truly welcoming of all folks. We believe that the message of the Gospel is for all people in every state of life, no matter where they are on their journey.