Orphanage Boy "Molested in Toilet Cubicle"
BBC News
November 30, 2017

http://www.bbc.com/news/uk-scotland-glasgow-west-42183894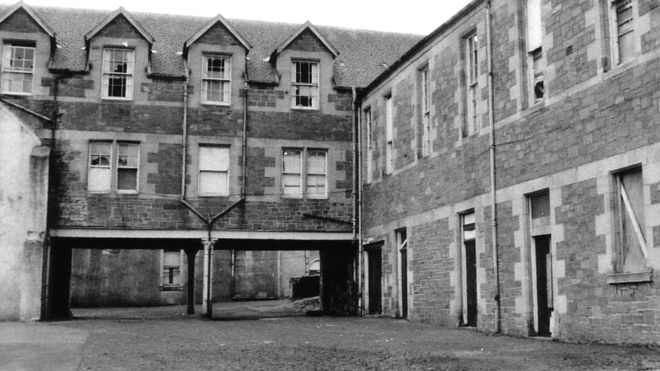 Smyllum Park Orphanage in Lanark after it closed in the 1980s



A former resident of a Catholic orphanage has told how he was dragged into a toilet cubicle and sexually abused.

The boy was under the age of 10 when the male staff member subjected him to the ordeal.

The man, now in his 60s, has told the Scottish Child Abuse Inquiry that life at Smyllum Park Orphanage in Lanark was "like a concentration camp".

The witness lived at Smyllum Park in the 1950s.

Force-feeding

He broke down in tears as he told the hearing he had been forced to return to the orphanage after a brief spell back at home with his family.

He said conditions there were "a living hell", likening it to "a concentration camp regime".

The former resident described nuns regularly beating boys and force-feeding children.

He described how boys were kicked and punched for wetting the bed and that nuns and staff would rub the boys' faces in the wet sheets.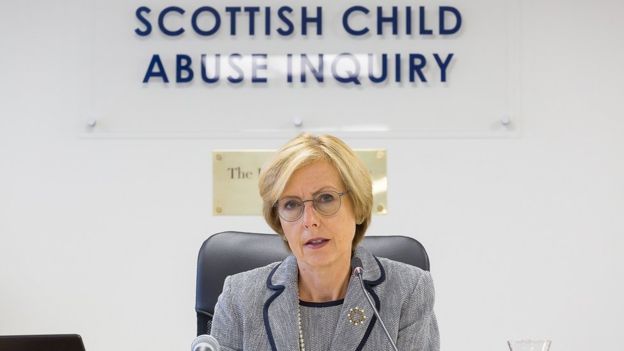 The inquiry is being chaired by High Court judge Lady Smith



The court heard that the man's alleged attacker lived at the home until he was 16 before being given a job there because he had no relations outside.

The victim also explained that after the incident he was too scared to go to the bathroom by himself.

The unnamed witness was asked what his response was to former nuns who had given evidence to the inquiry, stating that Smyllum was a "happy place".

He said: "That's a load of rubbish".

He added the nuns were "the cruellest, wickedest women you could meet".

The public hearing in front of Lady Smith continue