Archbishop Accused of Covering up Child Sexual Abuse in Landmark Trial
By Joanne McCarthy
Sydney Morning Herald
December 6, 2017

http://www.smh.com.au/nsw/archbishop-accused-of-covering-up-child-sexual-abuse-in-landmark-trial-20171206-h003lp.html

Archbishop Philip Wilson allegedly told a boy he "should be ashamed of himself for lying" and ordered him to "say 10 Hail Marys" after the child allegedly disclosed he had been sexually abused by Hunter priest Jim Fletcher, a landmark trial has heard.

Archbishop Wilson, then a junior Maitland-Newcastle priest, allegedly asked the boy "where he got the story from" and told him he did not believe him after the boy protested he was not making it up.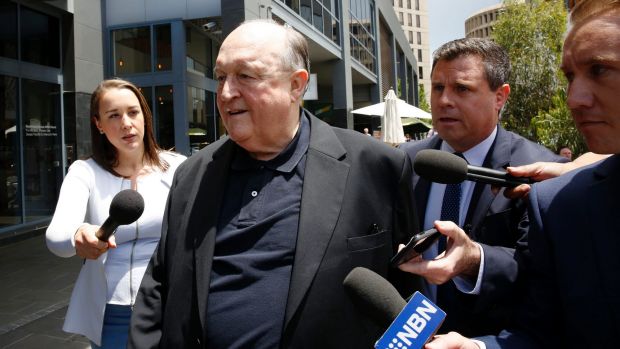 Adelaide Archbishop Philip Wilson arrives at Newcastle Local Court on Wednesday. Photo: AAP



The court heard the boy allegedly told the then Father Philip Wilson during confession in 1976 that Father Fletcher "asked me to put my mouth on his penis, where you go to the toilet" while helping as an altar boy at an East Maitland Catholic church.

The boy was one of two alleged to have told Father Wilson in 1976 that they had been sexually abused by Fletcher.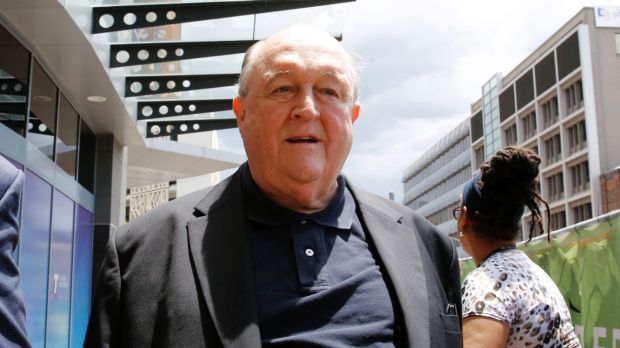 Archbishop Wilson has been found fit to stand trial over claims he covered up sexual abuse by a pedophile priest. Photo: AAP



Archbishop Wilson sat in Newcastle Court House as an accused man for the first time on Wednesday after he was charged in March 2015 with failing to report the Fletcher child sex allegations to police between 2004 and 2006, after Fletcher had been charged with child sex offences and before his death in jail.

He has pleaded not guilty. The landmark trial of the most senior Catholic cleric in the world to be charged with concealing child sex allegations involving another priest started on Wednesday after three failed attempts to have the charge dismissed, including a NSW Court of Appeal hearing in June.

It also followed a delay in the expected two-week trial after the archbishop was assessed with a "working diagnosis" of Alzheimer's disease by a neurologist in November. The trial resumed on Wednesday after a neuropsychologist on Tuesday evening found the archbishop had "some degree of cognitive impairment" but was "fit to stand trial".

The court heard a teenager, 15, allegedly spoke to Father Wilson in 1976 about being sexually abused by Fletcher in 1971.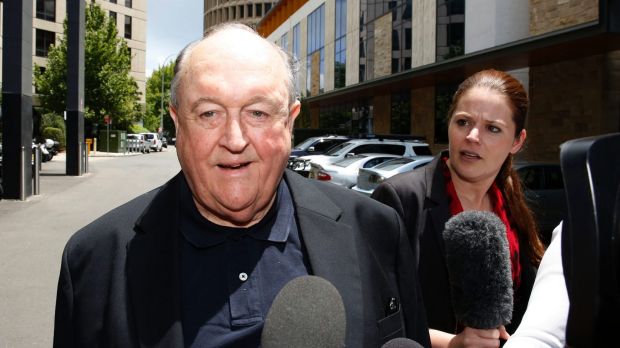 Archbishop Wilson is the most Catholic cleric in the world to be charged with concealing child sex allegations involving another priest. Photo: AAP



The teenager had "a good relationship" with the young Father Wilson and greatly respected him.

He alleges he told Father Wilson that when he was 10 and working as an altar boy at St Joseph's Church, East Maitland, Fletcher had engaged in multiple counts of masturbation and oral sex with the boy and had attempted to have anal intercourse with the child.

The former altar boy, who is expected to give evidence on Thursday, alleges he told Father Wilson that Fletcher said the sexual offences were "forms of punishment" for "not having performed his duties properly".

Father Wilson was the first person the boy disclosed to, the court was told. The court will hear that the priest allegedly expressed shock, said he would pass the information to the parish priest and would get back to the boy.

The court will hear that some time later the boy asked Father Wilson if anything had happened with his complaint and the priest allegedly replied: "They were still looking into it."

Barrister Stephen Odgers, SC, for Archbishop Wilson, told the court the defence case was that there was a conversation between the teenager and the priest about Fletcher and "some form of punishment" but the former altar boy's "memory of the details of that first conversation is not reliable".

The court heard the former altar boy wrote to former Maitland-Newcastle Bishop Michael Malone in 2010 to complain about Fletcher's abuse and the alleged disclosures made to Father Wilson.

In the letter he wrote: "The abuse was bad enough to live with, but it was the hint of a cover-up or lack of action some years later that really hurts."

The trial before Newcastle magistrate Robert Stone continues.