Former Usy Director Admits to Sexual Misconduct in the '80s – Allegations Reported to Movement Years Ago

By Gary Rosenblatt
NY Jewish Week
December 6, 2017

http://jewishweek.timesofisrael.com/sexual-abuse-at-usy-i-carry-shame-and-regret/




The sleepover invitations seemed almost innocent, at least from the vantage point of the late 1980s.

At the time, Robert D. Fisher was the highly popular and charismatic leader of the Pacific Southwest Region of United Synagogue Youth, the Conservative movement's youth arm. Two top youth leaders, David Benkof, then 18 and the international president of USY, and Ben (who asked that his full name not be used), then 16, were inspired by Fisher, and each — on separate occasions — took the older, single man up on his invitation to sleep over at his house in Los Angeles.

In a series of telephone and email interviews with The Jewish Week in recent days, Benkof, now 47, said, "He told me to sleep in his bed with him and even tried to shame me into undressing while he watched, saying 'I've never known an international president to be shy.'" He did on one occasion but no physical contact took place, Benkof said.

About a year earlier, Ben, who was 16 at the time, had driven an hour from his home to Los Angeles to help plan a USY bus tour later that summer. He had slept over at Fisher's house several other times — even in his bed, though he thought it was strange — without incident. One morning, though, Ben recounted to The Jewish Week, he woke up to find Fisher massaging his legs and slowly working his way up with his hands.

"I was on my stomach, and when he reached the top of my buttocks, I got very scared and froze, and then started to shake uncontrollably. Then he stopped."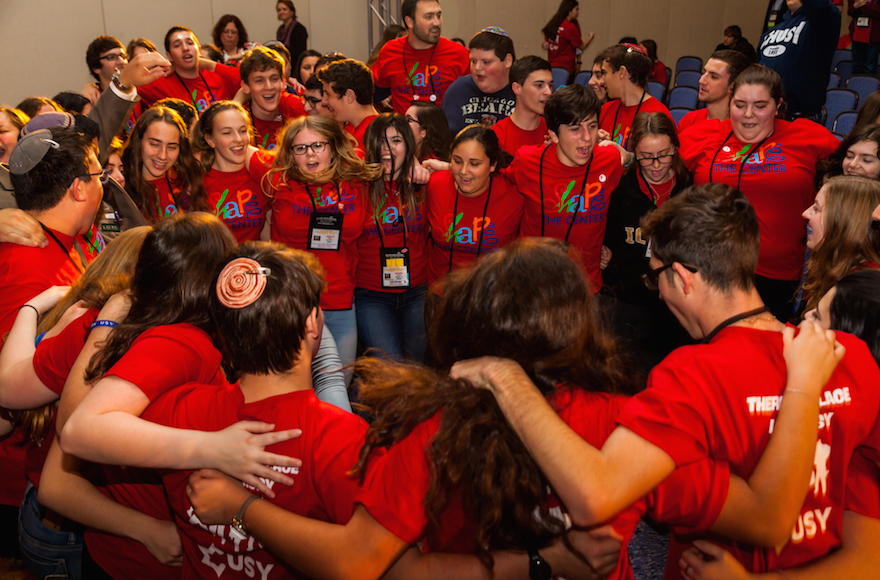 Members of USY celebrating at the United Synagogue of Conservative Judaism's 2015 convention. JTA



Confronted with these allegations by The Jewish Week, Fisher, 70, admitted in a series of interviews that he engaged in "improper behavior," in his words, with at least three USY teenage boys in his charge in the late 1980s. And he admitted that he lied in the past when confronted with allegations by the parent of a USYer, but that he feels "tremendous guilt" for his behavior at the time.

"I conducted myself improperly," Fisher said in voluntarily confirming allegations made by Benkof and Ben that he sometimes invited individual USY teenage boys — in the 10th or 11th grade, he recalled — to sleep in his room in his home, and, once there, to join him in his bed.

Fisher's admission comes amid a national soul-searching about sexual harassment against women in the workplace and a few days after the Metropolitan Opera's former musical director, the charismatic conductor James Levine, was suspended for allegedly sexually abusing teenage musicians in the late 1960, '70s and '80s. And it comes in the midst of the Conservative movement's five-day convention in Atlanta and a week after USY's decision to create a hotline for alleged victims of sexual misconduct to come forward — although the case that precipitated the move had nothing to do with Fisher, Benkof or Ben.

A Jewish educator and writer living in Israel, Benkof, who is openly gay, contacted me last week after reading that USY launched a hotline to seek information regarding another former USY professional accused of sexually touching a former USY teenage boy in the 1980s ("USY Gets Proactive On Alleged Sexual Misconduct," Dec. 1, The Jewish Week).

"It seems to me a real problem that your paper (and many others) is promoting a hotline for victims to reach out to" the Conservative community," Benkof wrote in an email. "Given their [the Conservative movement's] financial interest in avoiding lawsuits (see: Catholic Church), their smartest move is to listen compassionately and then act defensively," he wrote, adding: "I just don't want them to cover up any more potential instances of abuse like they did when I brought the one I knew about to them about 17 years ago."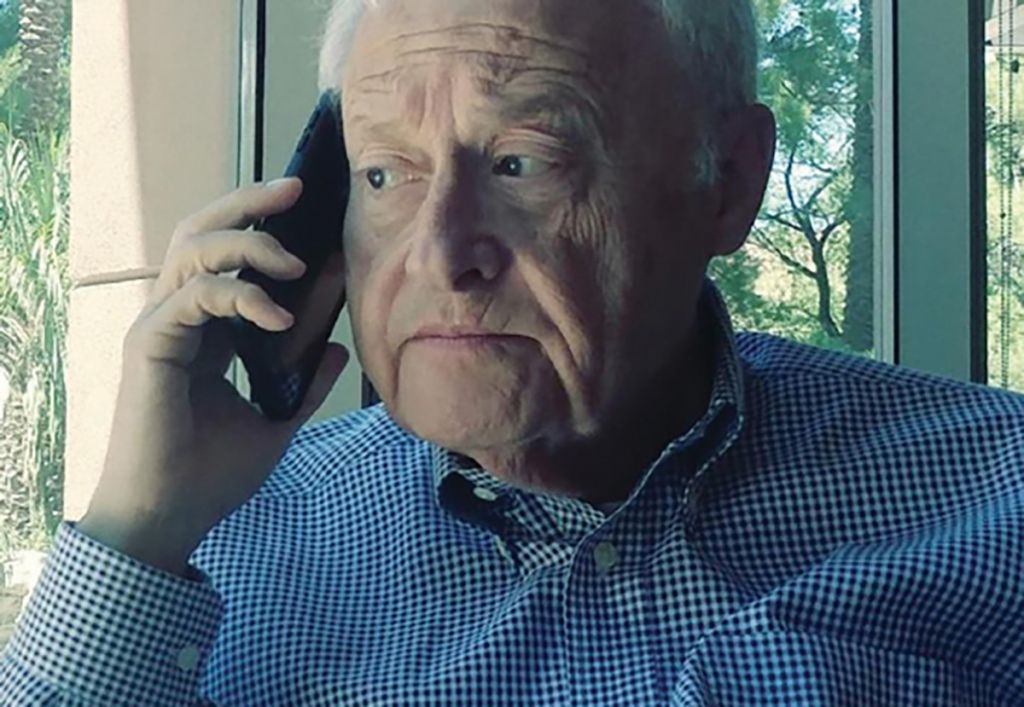 Owning up to his past: Robert Fisher was a highly popular regional director of USY three decades ago in California. Via Bobfishernv.com



In a subsequent phone interview, Benkof said he was not "out" at 18, but that he heard at the time of his encounter with Fisher that Fisher had engaged sexually with boys, and, "struggling with my own sexuality, I reluctantly got into bed with him." He added that while there was no physical contact, "I didn't want to get in bed with him but I wanted Bob to like me, and I couldn't figure out how to say 'no.'"

Benkof said that several years later he met Ben, a college student and former USYer, who disclosed to him the similar encounter he had with Fisher in 1988, when he was 16, and which included sexually oriented touching by Fisher.

In 2000 or 2001, Benkof said he told Rabbi Jerome Epstein, who was then executive vice president of the United Synagogue of Conservative Judaism (USCJ), about his own experience with Fisher as well as the account he heard from Ben, without naming him.

According to Benkof, Rabbi Epstein thanked him for the information and said he would pursue the matter, but that as far as he knows, nothing came of it.

Rabbi Epstein, who is now retired and living in Israel, told me in a phone interview that on hearing my summary of Benkof's encounter with Fisher, it rang true. The rabbi said that when Benkof reported the incidents to him, he asked Benkof to speak out publicly, which he declined to do. Rabbi Epstein said that he confronted Fisher, who flatly denied the account. The rabbi also said he sought to corroborate the account during a West Coast visit, asking lay and professional staff to be notify him if they had any information regarding misbehavior on Fisher's part.

Hearing none, he dropped the matter.

The rabbi said he felt he did due diligence at the time. "There is a need for due process to protect the accused," Rabbi Epstein said. But in speculating on what his response would be if he heard sexual allegations about a USY professional from two USYers, he said he would "give him [the accused] a chance to resign and, if not, terminate him. He wouldn't be working for USY."

Ben recalls that in his encounter with Fisher, no words were spoken at the time or afterwards about the incident.

He didn't tell his parents, not wanting to have them cancel his plan to travel on the USY bus tour that summer. But he did tell David Benkof about the episode in 1991, which prompted Benkof to tell Rabbi Epstein about his and Ben's story about a decade later.

'I carry shame and regret'

When I called Fisher and confronted him with the allegations from Benkof, he at first was unwilling to engage with me. But a few minutes after we hung up, he emailed to say that he "had no desire to lie, to you, or to anyone," and invited me to interview him.

When I did — we spoke by phone several times at length — he was forthright and helpful in his responses and sounded relieved to unburden himself after these many years.

"It's probably true" about his sense of relief, said Fisher, who has lived in Las Vegas the last 26 years, retiring in 2014 from his 22-year post as president and CEO of the Nevada Broadcasters Association. He now produces and hosts a local weekly radio program about diabetes, and has a wedding chapel business.

"I carry shame and regret," he said in recalling his "improper activity" with former USYers during his 12 years in Los Angeles, and previously, as he described in graphic detail, with two high school students in the youth group he led at a Conservative congregation in St. Paul, Minn.

"I wish I could go back and apologize," he said, "but I brought this on myself." He said he agreed to speak candidly with me because "you have a responsibility and a role to play" in informing the community. He worried that, as a result of this article, he may become "a pariah" in his community, but said he plans to "speak out about sexual abuse and parenting and nurturing, and about families paying more attention" to their children.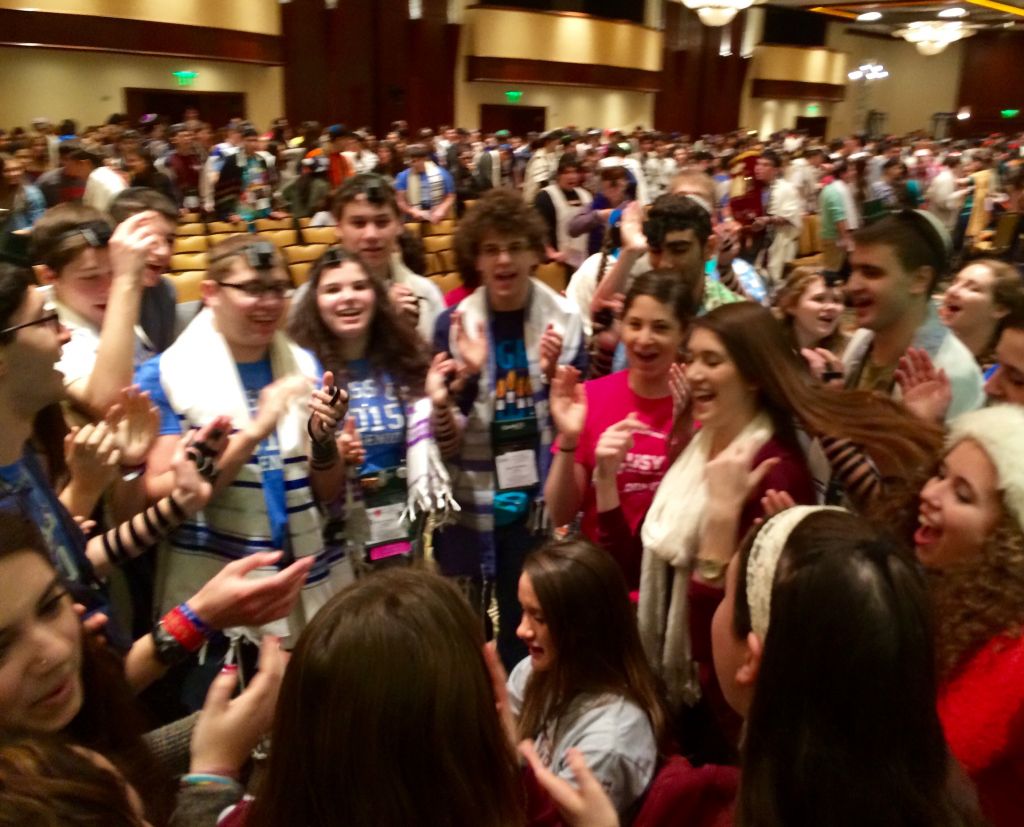 A Shacharit Live service at USY International Convention in 2014. Wikimedia Commons



In seeking to provide a fuller picture of himself, Fisher said he never used physical force on anyone and that he is the product of a dysfunctional family. He said he was beaten frequently by his father and that he was raped as a 5-year-old child and when he was in college. Fisher said he has been helped by therapy and that over the years, he has come to better control his sexual behavior. "Since I came to Las Vegas," in his previous work as cantor at a local synagogue, including offering bar and bat mitzvah lessons, "I was never alone with a child." There have been no allegations against him in his 26 years in Las Vegas.

He resigned from the United Synagogue of Conservative Judaism (USCJ) in 2002, according to the organization's officials.

Fisher answered all of my questions fully and was adamant in insisting that, contrary to what Rabbi Epstein told me, the rabbi never confronted him with David Benkof's allegations 17 years ago.

"At this stage in my life, I would tell you if that was true," Fisher said, asserting that the rabbi was trying to cover his tracks.

Apprised of Fisher's confession, Rabbi Steven Wernick, CEO of USCJ, issued a statement to The Jewish Week on Monday: "We are devastated to learn that incidents of this nature took place, and that USY members were victimized," the statement said.

"Current USCJ leadership has been proactive in aggressively and honestly responding to incidents that took place three decades ago and we offer our support to the victims, and acknowledge their pain." The statement went on to say that USCJ "cannot be considered responsible for the actions or policies of those who administered USY programming more than a quarter of a century ago. What must be clearly understood is that this former employee has not worked for USCJ or USY since 2002 and is no longer involved with the organization in any way."

As to David Benkof's complaint that USY's hotline should be managed by a third party, Rabbi Wernick said he understood the argument but that "our team has been dealing with it thoroughly and transparently."

Regarding the particular case that prompted the hotline, the rabbi revealed that in light of allegations "made against Jules Gutin," USY's former longtime director and in recent years a tour guide for Conservative movement trips to Poland, "we have decided to sever our relationship with him."

Both Benkof and Ben said the current wave of calling out sexual misconduct had an effect on them and that their primary goal in speaking out was to help ensure that Fisher, and others like him, not come in contact with minors anymore.

"I have four kids and I want them to be aware," said Ben. "It's our job to protect them."