Pastor at Come Alive Church Accused of Juvenile Sex Crimes
By Jim Walsh
Courier Post Online
December 7, 2017

http://www.courierpostonline.com/story/news/crime/2017/12/07/harry-thomas-come-alive-church-medford-sexual-assault/930563001/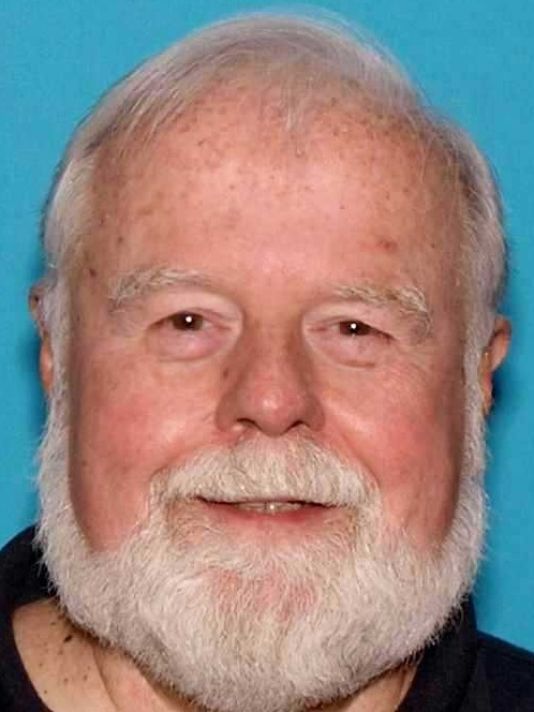 Harry Thomas, pastor at Come Alive Church in Medford, is accused of sexually assaulting four minors over 16 years.



A 74-year-old pastor active in promoting Christian music festivals is accused of sexually assaulting four minors here over a 16-year period, authorities said Thursday.

Harry L. Thomas, who preached at Come Alive Church in Medford, allegedly assaulted his victims between 1999 and 2015, according to the Burlington County Prosecutor's Office.

It did not name the victims or describe their relationship with Thomas, a Medford resident who played a prominent role in a sensational child-abuse case more than a decade ago.

The prosecutor's office asked anyone "who may have experienced inappropriate contact" with Thomas to contact investigators.

A church spokesman said the allegations against Thomas "are unrelated" to his roles at Come Alive and two related ministries — Creation Festivals, a promoter of Christian music concerts, and Come Alive International, a missionary organization.

"It is requested that all pray for the parties involved and refrain from speculation regarding the circumstances," said William P. Darpino, a church trustee.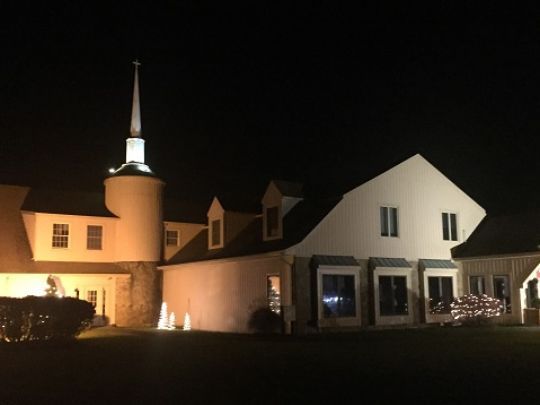 Harry Thomas, pastor of Come Alive New Testament Church in Medford, is charged with sex offenses against juveniles, authorities said Thursday. (Photo: Jim Walsh/Staff photographer)



According to online information, Thomas founded the church in 1983, holding its first services in a township school building.

Thomas previously launched a Christian rock radio broadcast, the Come Alive Show, in 1973. Six years later, he organized the first Creation Fest, a multi-day event that now bills itself as the nation's largest Christian music festival.

In 2001, Thomas told a Courier-Post reporter that Creation Fest was drawing some 800,000 patrons. The program now has expanded to include festivals in Mount Union, Pennsylvania and Kennewick, Washington.

Come Alive Church includes "both traditional and contemporary music" in its services, according to the church's website.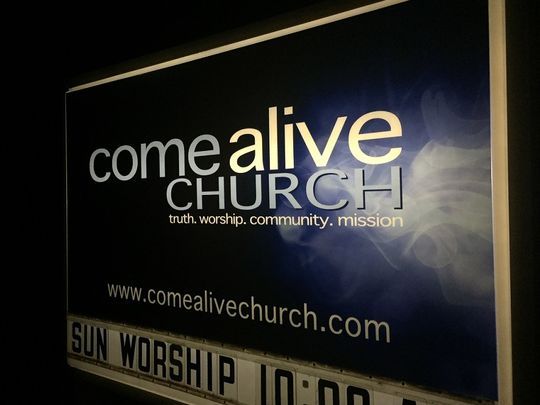 A sign identifies Come Alive Church on Old Marlton Pike in Medford. (Photo: Jim Walsh/Staff photographer)



"The art of music can also be a way to present the gospel message in a disarming way, and at the same time inspire and encourage the body of believers," it says.

In 2003, Thomas served as an advocate for Raymond and Vanessa Jackson of Collingswood, church members accused of starving four foster children.

The pastor created a now-defunct website, savethejacksons.org, and offered emotional and financial support to the family, according to Courier-Post reports from that time.

"I find it very hard within me to believe they have done this in any purposeful way, if in fact they have done it," he told a Courier-Post reporter in November 2003.

Thomas was criticized at a congressional hearing on the case in November 2004, after he minimized weight gain by the children after they were removed from the Jacksons' care.

The boys, ages 9 to 19, each weighed less than 50 pounds after a neighbor alerted police that he found a boy looking for food in his trashcan.

During his testimony, Thomas suggested the boys may have been weighed with their shoes on and said the boys might be responding to attention from authorities, said a Courier-Post report.

"We'd all gain weight in that environment,' he told the panel.

Vanessa Jackson received a seven-year prison term in 2006 for endangering the welfare of the children. Raymond Jackson died in 2004.

Thomas, a Queens Lane resident, was arrested Wednesday morning, and "is being treated at a medical facility, where he is under guard," the statement said.

Darpino said leadership of the Old Marlton Pike church and other ministries affiliated with Thomas had suspended the pastor indefinitely "with deep regret and saddened hearts."

Thomas is charged with one count of aggravated sexual assault and three counts of sexual assault, the prosecutor's office said in a statement.

The Medford man also faces four counts of endangering the welfare of minors.

Anyone with information about Thomas' alleged crimes is asked to call the Prosecutor's Office Sexual Assault/Child Abuse Unit at (609) 265-5879.

Calls also may be made to Medford police at (609) 654-7511.

JIm Walsh: @jwalsh_cp; 856-486-2646; jwalsh@gannettnj.com