Rescue Churchie: Parents, alumni outraged by sex payout
By Peter Michael
Courier-Mail
December 10, 2017

http://www.couriermail.com.au/news/queensland/rescue-churchie-anglican-church-grammar-school-parents-alumni-outraged-by-sex-payout/news-story/a0a5b0d3616251ba800b21a03a2ebdc2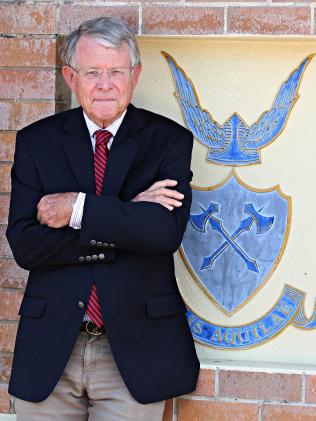 Tom Biggs, head of Rescue Churchie.
Photo by Annette Dew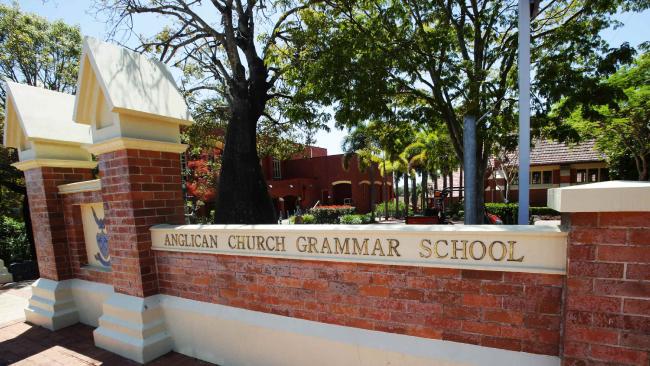 Anglican Church Grammar School is embroiled in a sex payout furore .
Photo by Steve Pohlner
ONE of Queensland's most prestigious private schools is facing public revolt after it secretly apologised and paid out $130,000 to a convicted killer and conman over alleged historic child sex abuse.
Rescue Churchie, a group of about 1000 parents and alumni of Anglican Church Grammar School in East Brisbane, will this week launch a push to disband the school's governing church council.
Some of Australia's corporate titans including Qantas chairman and former Rio Tinto chief Leigh Clifford are behind the move to "end the dark ages" of church-appointed school governance.
"We know the church won't let go easily,'' Dr Tom Biggs, of Rescue Churchie, exclusively told The Courier-Mail.
"But we have lots of human beings and plenty of money,'' he said.
"There'll be lots of conflict and confrontation, and it might take a year or two, but we are determined the time to fix this is now.''
It comes as the Presbyterian and Methodist Schools Association (PMSA), which governs Somerville House, Brisbane Boys' College, Clayfield College and Sunshine Coast Grammar School, faces a similar vote of no confidence under the deepening elite school scandal.
Rescue Churchie's Dr Biggs said the secret apology and $130,000 payout to a convicted murderer and fraudster was the "most appalling failure of governance".
Former Churchie student David Grant Mathiesen alleged he was the victim of sodomy and rape, naked photographs, and bare-buttock caning while a boarder at the school in the late 1960s.
Aged 26, Mr Mathiesen was convicted of killing his young Filipino wife on the Gold Coast to benefit from a $400,000 life insurance payout in 1981.
He served 15 years in jail and after his release was the accused mastermind of a $66m extortion sting at his primary school in Japan in 2013.
He also made claims of child sexual abuse against Brisbane Grammar School and Toowoomba Grammar School that were dismissed.
In letters obtained by The Courier-Mail, Anglican Archbishop Dr Phillip Aspinall and School Council Chairman Dan O'Connor last year wrote to "apologise unreservedly" for the "crime and breach of trust" of the alleged child sex abuse.
Mr Mathiesen won a $130,000 payout from the school and demanded the name of former long-serving headmaster, the late Harry Roberts, be stripped from the library building.
Rescue Churchie has condemned the apology and "hush money" payout as a breach of the exclusion guidelines under the Turnbull Government's $4 billion child-sex abuse redress scheme.
"The Anglican Diocese has plenty to feel shameful about, not just in schools," Dr Biggs said.
"And no doubt the Royal Commission report will not show them in a very flattering light.
"It shows it's time to put an end to the dark ages and bring educational governance out of the medieval structure of the churches and into the 21st Century.''
"But you could not get a more horrendous example of a breach of Commonwealth guidelines and dramatic failure of corporate governance than the Mathiesen matter.''
The Royal Commission into institutional responses into child sex abuse is due to hand down its final report on Friday.
Under the child-sex abuse redress scheme to go before parliament, sex offenders and anyone convicted of homicide, drug or fraud offences with sentences of five years or more will be excluded.
The redress scheme is a key recommendation of the $500 million, five-year investigation by the Royal Commission into historic child sexual abuse in Australian institutions, religious bodies, sports clubs, orphanages and schools.
Commission chair Justice Peter McClellan has warned there must be cultural, structural and governance practice changes by institutions if the problems identified by the inquiry are to be addressed.
Rescue Churchie plans to launch a Facebook campaign tomorrow to disband the Anglican church-appointed School Council.
They will host a dinner at Customs House in February with Old Boy Leigh Clifford as guest speaker about the new world order of corporate governance.
Archbishop of Brisbane Dr Phillip Aspinall was approached for comment.