Archbishop Penney's Passing Should Keep History of Sex Abuse Scandal Alive
By Roger Bill
CBC News
December 14, 2017

http://www.cbc.ca/news/canada/newfoundland-labrador/roger-bill-alphonsus-penney-1.4447007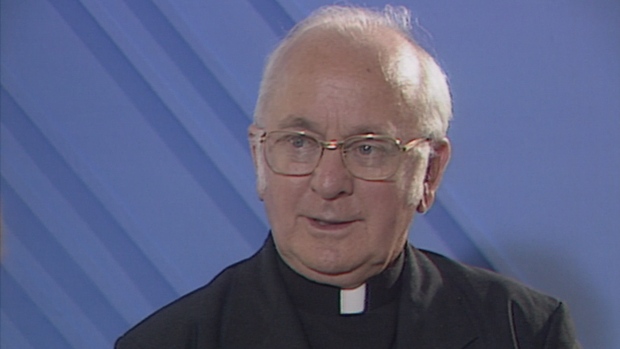 Alphonsus Penney was archbishop of St. John's during the 1980s, when the Mount Cashel sexual abuse scandal became public. (CBC)



Somehow it seems fitting that no picture accompanies the obituary of the former Archbishop of St. John's at the Telegram website.

The Catholic church has wanted Alphonsus Penney to disappear ever since the first priest in the archdiocese was charged with sexually assaulting boys during his watch. That priest was Jim Hickey, and Alphonsus Penney knew Jim Hickey from the time Penney was an assistant priest at St. Joseph's church on Quidi Vidi Road and Hickey was a member of the church choir.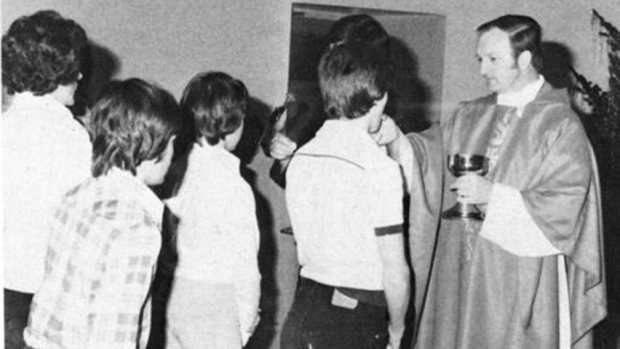 Rev. James Hickey, now deceased, seen here in a file photo, was jailed for sex abuse committed in 1970s.



Their long association made it difficult to believe the archbishop in 1988 when he told a hastily arranged press conference following Hickey's conviction that he never had any indication that Jim Hickey was abusing children. Penney said he had no knowledge of any complaint about anybody. "None," he said.

Later, an inquiry commissioned by the Church concluded that Penney had lied about what he claimed he didn't know.

Protecting victim identities

At the press conference the archbishop was asked why he allowed Jim Hickey to continue to work in a rural parish even though he knew the police were investigating a formal complaint of sexual assault. The diminutive archbishop said he was informed about the complaint, but "it was just one person's word against another."


The cross on Mount Cashel orphanage before it was demolished in 1992. (CBC)



At the time the victim's identity was protected by the court, but several years later that first young man who had the courage to come forward agreed to identify himself in a documentary produced by journalist Deanne Fleet for CBC TV's Here & Now program titled One Man's Word.

His name was Randy Penney, Alphonsus Penney's nephew.

Painful stories told

Please excuse the metaphor, but by the time the dust finally settled from the eruption that was Jim Hickey's conviction, so many priests had been charged that the Archdiocese of St. John's had trouble finding enough priests to conduct mass in their various parishes on Sunday mornings.

Then the coverup of an earlier police investigation into allegations that Christian Brothers were sexually assaulting children at Mount Cashel Orphanage was uncovered and Christian Brothers started to go to jail.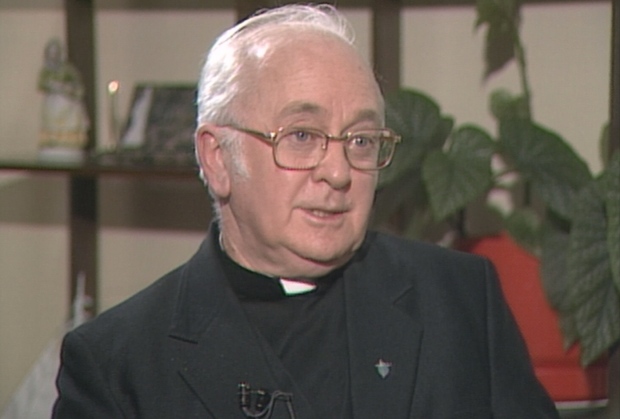 Penney and other church leaders were condemned in a scathing report commissioned by the church itself, which concluded they protected priests rather than victims of assault. (CBC)



The provincial government established a commission of inquiry, and people across the province were drawn to their televisions and radios every day as young men told painful stories about being abused at the hands of Christian Brothers in the orphanage.

Alphonsus Penney said he didn't know anything about that either and, further, the orphanage wasn't his responsibility. By the time the lawsuits started, Archbishop Penney had disappeared and the Congregation of Irish Christian Brothers of Canada was busy trying to shelter assets at the same time it was telling Mount Cashel victims it wanted to compensate them.

The Brothers may have been slow to compensate their victims, but they were quick to demolish the orphanage and sell the site to Sobeys for a grocery store. Most people under 30 probably don't know that the two stone posts beside the park benches across the street from the Howley Estates Sobeys are the orphanage's gate posts, the last reminder of a very, very dark chapter in Newfoundland history.

Scrapping denominational education

Before the sexual abuse scandals, the Catholic church enjoyed immense power in Newfoundland and Labrador. Their hold on education was enshrined in the Articles of Confederation.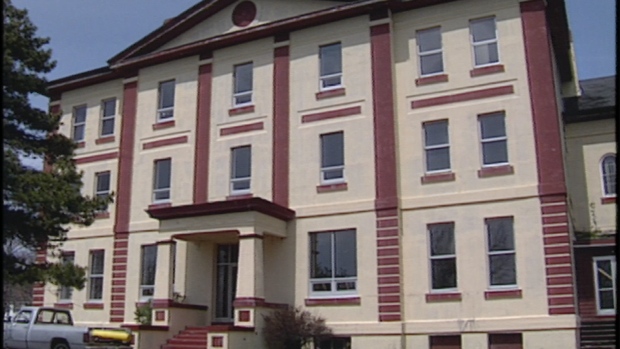 Mount Cashel, operated by the Christian Brothers, closed in 1990. (CBC)



However, after a parade of priests and Christian Brothers marched off to jail, then-premier Brian Tobin held a referendum and asked voters if they wanted to end denominational education. An overwhelming majority voted Yes, the constitution was amended, and the church's century-old lock on education was finally broken.

Father Jim Hickey went to jail. He and his fellow priests damaged a lot of lives, and when I learned of his death I thought it would be appropriate if he was buried on the grounds of Dorchester prison in New Brunswick where he had been incarcerated.

Instead, Jim Hickey is buried in a Catholic cemetery in Toronto, but far from the area reserved for priests.

Alphonsus Penney will probably do better.