Cofe Set to Publish Report into Handling of George Bell "Abuse" Case – but Will It Satisfy Critics?
By James Macintyre
Christian Today
December 14, 2017

https://www.christiantoday.com/article/cofe-set-to-publish-report-into-handling-of-george-bell-abuse-case-but-will-it-satisfy-critics/121436.htm

The Church of England is expected tomorrow to publish an independent report into its handling of an abuse claim against the late George Bell, the former Bishop of Chichester, after keen anticipation from his supporters that is likely only partially to be satisfied.

While critics of the Church are confident that the report is likely to be highly critical of procedures, any examination of the terms of reference makes clear that there will be no call for an apology from the CofE nor, crucially, any judgment on whether allegations from Bishop Bell's accuser are true or untrue.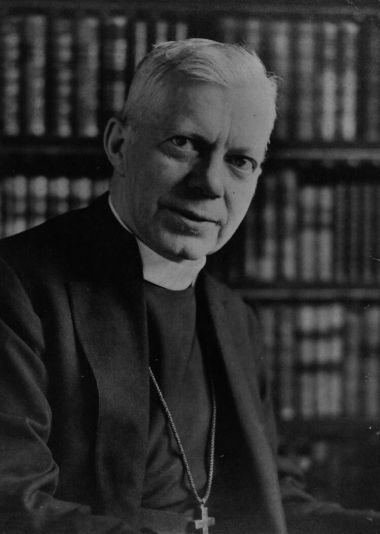 Lambeth Palace LibrayThe late Bishop of Chichester, George Bell



The objectives of the review as set out in the terms of reference are merely to ensure that lessons are learnt from past practice; survivors are listened to, taken seriously and supported; good practice is identified and disseminated; and recommendations are made to help the Church embed best practice in safeguarding children and adults in the future.

The Church is said to be bracing itself for criticism when it comes to past practice, but expectations among Bell's fiercest defenders may be dashed.

In 2015 the Bishop of Chichester issued a formal apology following the settlement of a legal civil claim regarding allegations of sexual abuse by the late Bishop Bell, who was Bishop of Chichester from 1929 until shortly before his death in 1958.

In November last year, the Church announced the Carlile review which it said was aimed at investigating 'the processes surrounding the allegations which were first brought in 1995 to the diocese of Chichester, with the same allegations brought again, this time to Lambeth Palace, in 2013.' The Church added at the time: 'It will also consider the processes, including the commissioning of independent expert reports and archival and other investigations, which were used to inform the decision to settle the case, in order to learn lessons which can applied to the handling of similar safeguarding cases in future.'

Some critics, led by the Mail on Sunday journalist Peter Hitchens, have accused the Church of 'delaying' publication of the report from the review by Lord Carlile of Berriew into lessons learnt from the case, which was delivered on October 7.

But last month the Church issued a statement explaining that it was down to the 'intensive process' of 'responding with feedback from those who contributed' which includes 'issues over factual accuracy and identification of "Carol"' the pseudonym for the complainant, in accordance to the terms of reference.

'This is the process with all independent reviews, there is a period of a few months between receiving the first draft and final publication,' the statement from a spokesperson for the National Safeguarding Team said.

The George Bell group and Hitchens have condemned the Church for allegedly disregarding the presumption of innocence in October 2015 when it publicised the claims by 'Carol', to whom it paid compensation.

Since then, Hitchens has regularly used his blog, column and Twitter account to attack the Church and the Archbishop of Canterbury, Justin Welby, over the handling of the case, and to speculate that the Carlile report is highly critical.

The Church said last month: 'The review was not presented to the Archbishop of Canterbury, as has been stated. He will of course will read the final version, as he takes all safeguarding issues very seriously. It is being led by the National Safeguarding Team.'

Responding, Hitchens also last month told Christian Today: 'The report concerns one issue, one case and its message that the secret trial of George Bell was wholly unfair is quite clear. There is no real reason for any further delay. There has been quite enough delay in the Church acknowledging that it made a grave and severe mistake by treating allegations against George Bell as proven facts back in October 2015. They then sought to claim falsely that critics of their action were attacking the complainant. It really is time they grew up and owned up.'