Former Catholic School Teacher Accused of Sexual Abuse
By Mindy Aguon
Guam Daily Post
December 15, 2017

https://www.postguam.com/news/local/former-catholic-school-teacher-accused-of-sexual-abuse/article_60f463ca-e09e-11e7-8f74-5b8872fe8c07.html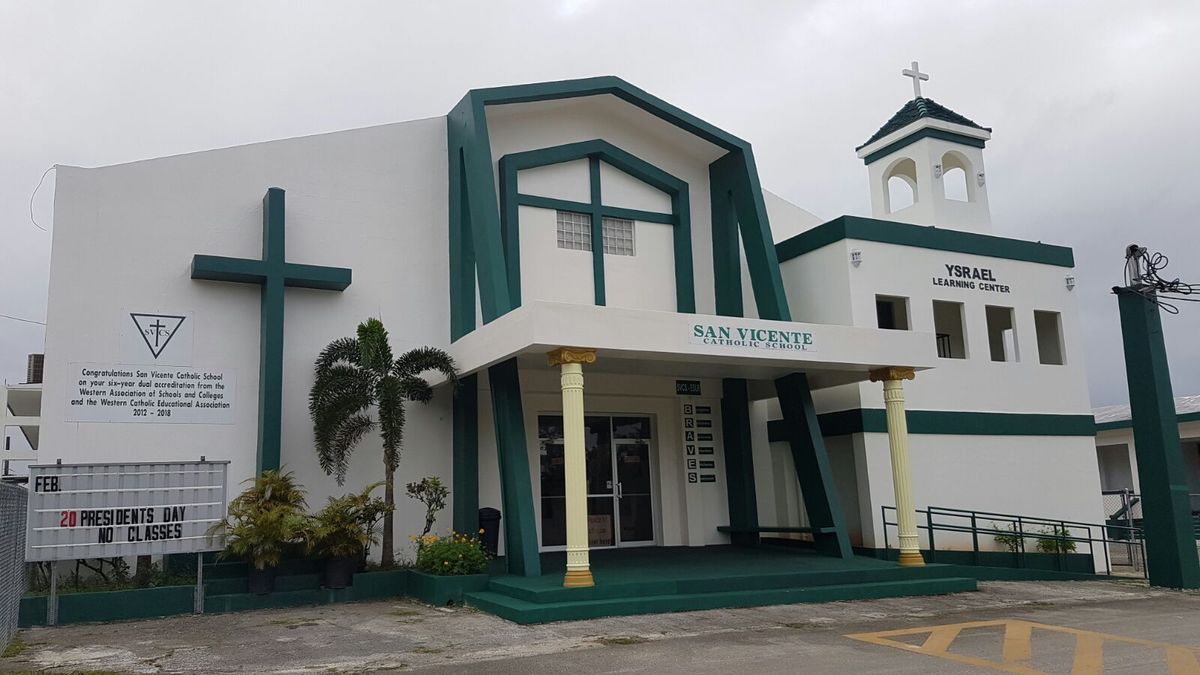 CATHOLIC SCHOOL: San Vicente Catholic School, located in Barrigada, is shown in this file photo. The Catholic school was included in a lawsuit filed yesterday in the Superior Court of Guam. Post file photo



A former San Vicente Catholic School teacher has been named in a new child sex abuse lawsuit filed in the Superior Court of Guam yesterday.

S.L.H., 36, who used initials to protect his identity, alleges he was repeatedly sexually abused while attending the Catholic school from 1994 to 1996.

He alleges Michael J. Unpingco, his former math and homeroom teacher, was a trusted mentor and friend who began taking S.L.H. for meals to restaurants and giving him special math tutoring when he was in the sixth grade at the age of 12.

Lawsuit details abuse

The lawsuit states Unpingco began sexually molesting and raping S.L.H. on a weekly and sometimes daily basis. On repeated occasions the boy would ask Unpingco to stop abusing him sexually; however, it's alleged that Unpingco used various "manipulative techniques" and did not stop the abuse.

Unpingco, on frequent occasions, told S.L.H. he should permit the sexual abuse because of all the personal favors he did for the boy, in an effort to make him feel guilty, court documents state.

On other occasions when S.L.H. pushed Unpingco off him because he was inflicting pain upon S.L.H., Unpingco allegedly cried in an effort to make the boy feel guilty about him stopping the repeated practice of sexual abuse, the complaint alleges.

S.L.H. was able to distance himself from the three years of sexual abuse when he graduated from the school.

S.L.H.'s attorney, Michael Berman, contends his client has suffered and continues to suffer great pain, emotional distress, loss of self-esteem, humiliation and loss of enjoyment of life as a direct consequence of the sexual abuse.

The lawsuit, which seeks $10 million in damages, was filed against Unpingco, the Archdiocese of Agana and San Vicente Catholic School.

Unpingco is not listed as a faculty member on the San Vicente Catholic School website.