Downside head 'may have burnt evidence of sexual abuse'
By Andrew Norfolk
LONDON (ENGLAND)Times
December 16, 2017

https://www.thetimes.co.uk/article/downside-head-may-have-burnt-evidence-of-sexual-abuse-qm75khgm9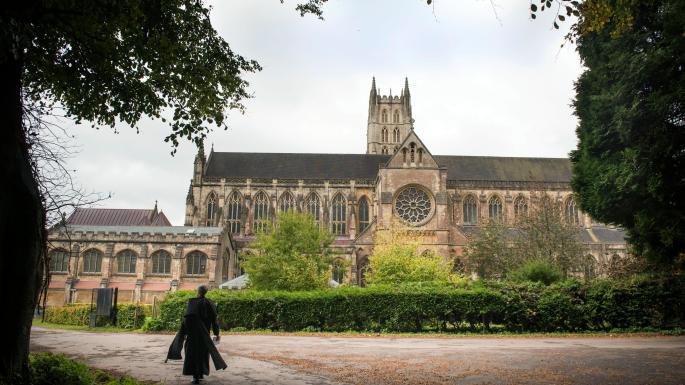 Downside Abbey's idyll concealed a "heart of darkness", according to a former abbot
Father Leo Maidlow Davis
Five years ago, the headmaster of a leading public school made trips with a loaded wheelbarrow to a distant part of its grounds, where he made a bonfire. Consumed in its flames were staff files dating back to the early 1980s.
Father Leo Maidlow Davis, 63, is today the senior monk at Downside Abbey. In 2012 he was in charge of its neighbouring boarding school. The fire may have destroyed evidence of child sexual abuse. The monk was one of the senior Benedictines who gave evidence during three weeks of hearings that ended yesterday at the independent inquiry into child sexual abuse.
* * *
At Ampleforth, about 40 monks and teachers have been accused of sexually abusing children since the 1960s. When police investigated sex offences at Downside in 2010, it emerged that "historic allegations and concerns" had been raised about 16 of its 23 monks.
The inquiry heard of a locked basement room at Downside, used by monks to watch personal videos. It learnt of brown envelopes containing allegations against monks that were locked in the abbot's safe. Victims described childhood ordeals. Naked boys were taken into monks' beds. Some were abused so often that it became routine. It was a world in which paedophiles flourished.