"Unjust" Justin Welby Will Be Judged for Sacking Me over Sex Abuse Case, Former Archbishop Says
By Hayley Dixon and Olivia Rudgard
The Telegraph
December 17, 2017

http://www.telegraph.co.uk/news/2017/12/17/unjust-justin-welby-will-judged-sacking-sex-abuse-case-former/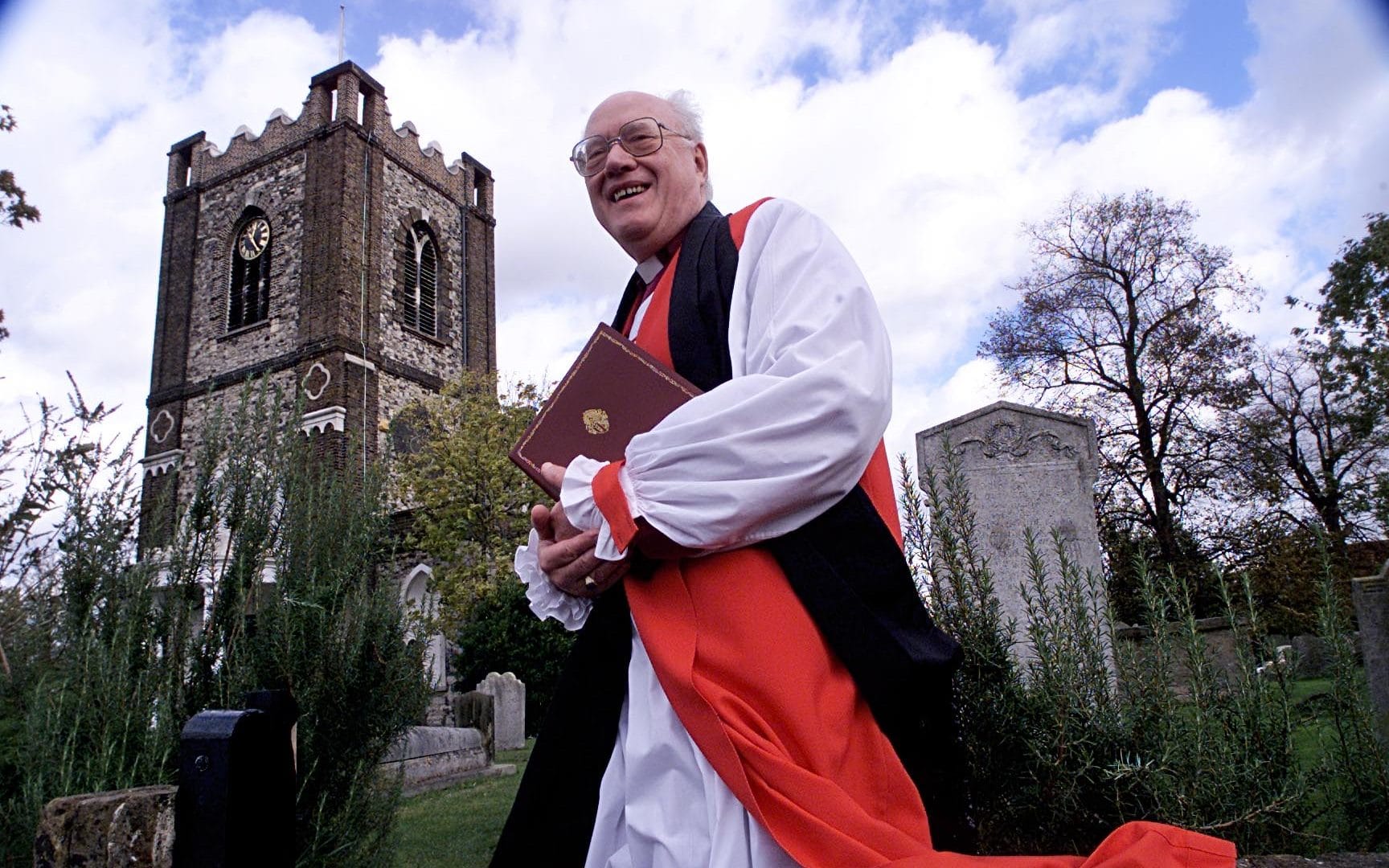 Lord Carey was forced out of the Church of England over the Peter Ball case



The former Archbishop of Canterbury has hit out at his "unjust" successor Justin Welby saying that he will be judged for sacking him over the way he dealt with a sex scandal.

In a Christmas letter to friends, Lord George Carey has spoken out for the first time about his treatment by The Most Rev Justin Welby who "insisted" that he stand aside over his handling of the allegations against Bishop Peter Ball.

The comments come just days after Archbishop Welby was himself criticised for his handling of the sex assault allegations against George Bell, the former bishop of Chichester, who he refused to clear despite an independent review concluding that he was besmirched by the Church of England.

Although it is understood that the comments by Lord Carey on his own treatment were written in November, they were not sent out until this weekend at the end up a turbulent week for the church.

In the letter "Greetings from The Careys 2017", seen by the Telegraph, Lord Carey updates his friends about developments in the year.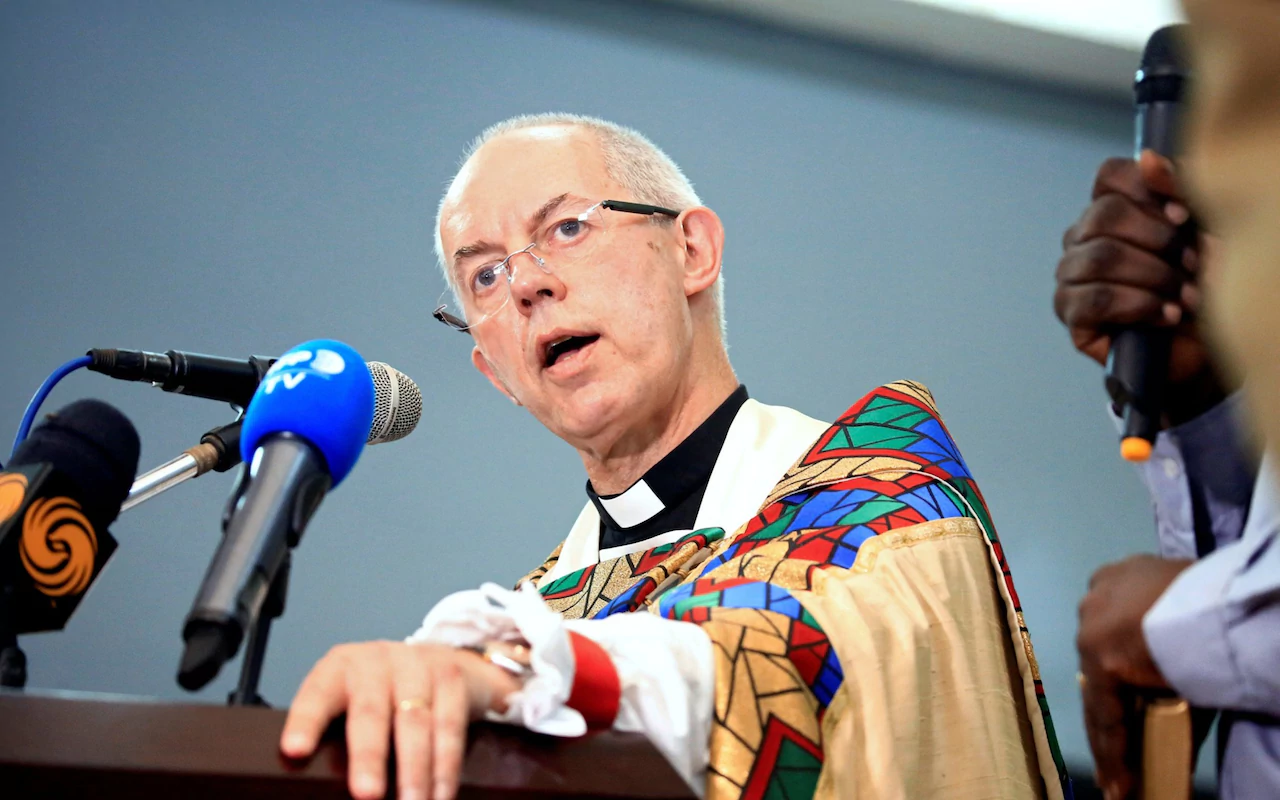 Justin Welby has now been criticised over his own handling of a sex scandal



He writes: "Less desirable has been the shocking insistence by the Archbishop that I should stand down from ministry 'for a season' for mistakes he believes were made 24 years ago when Bishop Peter Ball abused young potential priests. His decision is quite unjust and eventually will be judged as such."

A spokesman for Lord Carey, 82, refused to comment on the criticism of Archbishop Welby in relation to the Bishop Bell case. However, in a letter to Bishop Bell's niece last year Lord Carey said that he was "frankly appalled by the way the Church authorities have treated his memory".

A damning public inquiry last week concluded that the the Church of England had "rushed to judgement" and destroyed the reputation of the respected Bishop by naming him as a paedophile on the say-so of a single accuser almost 60 years after his death.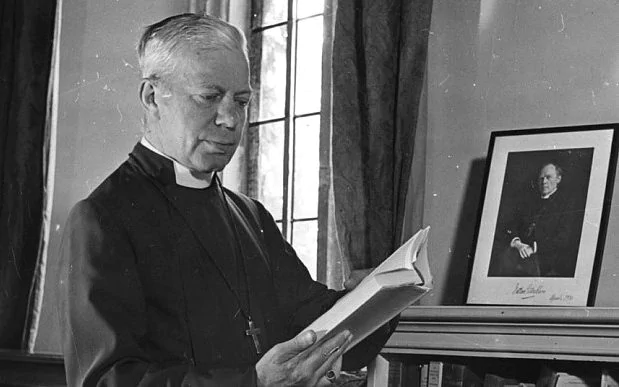 George Bell, then Bishop of Chichester, was named as an abuser on the say-so of one woman CREDIT: TOPICAL PRESS AGENCY



Archbishop Welby faced calls to apologise after issuing a statement in the wake of the report which pointed out Bishop Bell was "accused of great wickedness" and said sorry only "for the failures of the process".

It comes just six months after Lord Carey was forced to stand down from his last formal role in the church as honorary assistant bishop in the diocese of Oxford after a separate inquiry criticised the Church's handling of the Ball case.

Mr Welby took the unprecedented step of asking him to "carefully consider his position" after he was criticised for involvement in a cover up of allegations of grooming and sex assault against Ball, who was later jailed.

Lord Carey also uses his festive missive to lament the fact that they did not send a letter last year as: "Mark, our son, had just been falsely accused of historic charges of abuse dating back nearly 40 years to when he himself was a young teenager. It was always ridiculous but it was a very painful and difficult time."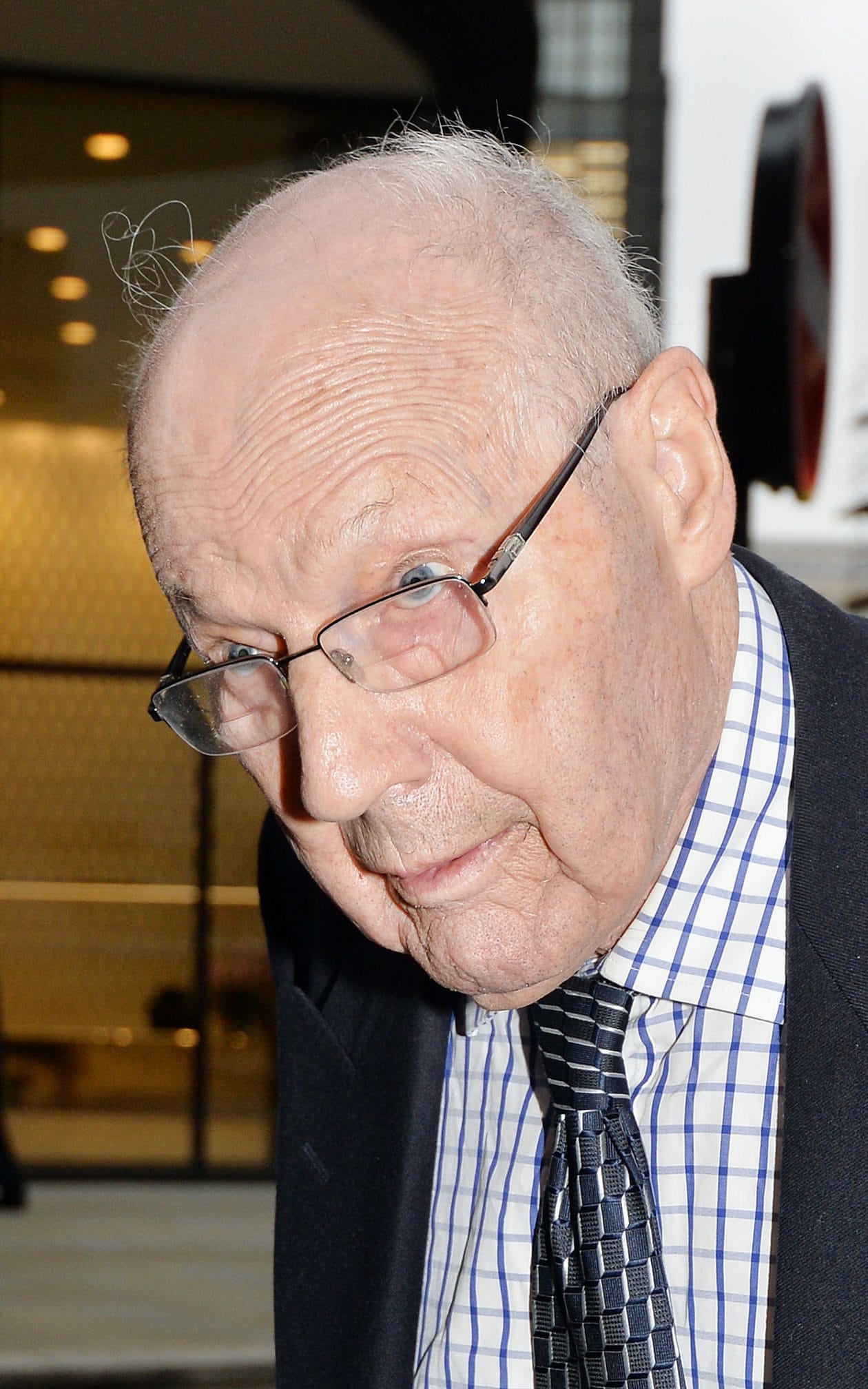 Peter Ball was jailed for grooming and sexual abuse CREDIT: PA



He noted that Mark, for whom it was a "cruel, brutal and humiliating" experience, has now been exonerated and installed as Vicar of Christ Church, Bridlington.

Despite his shot as Archbishop Welby, Lord Carey concludes: "Just as well, then , that we are surrounded by a large and wonderful family who give us great support and pleasure."

A spokesman for Lord Carey said that he "does not comment any on private correspondence intended for friends".

A spokesman for Archbishop Welby added: "We would not comment on private correspondence, but the independent inquiry into Peter Ball's case was quite strong in its recommendations."