Key Events in the Life of Cardinal Bernard Law
Associated Press
December 20, 2017

http://www.sfgate.com/news/crime/article/Key-events-in-the-life-of-Cardinal-Bernard-Law-12443423.php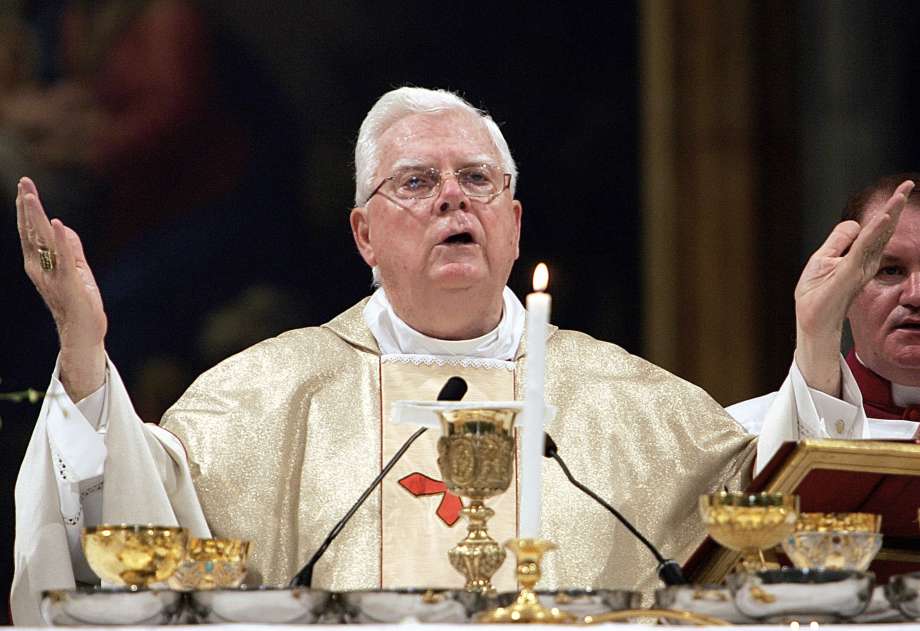 FILE - In this Thursday, Aug. 5, 2004 file photo, Cardinal Bernard Law celebrates Mass during the ceremony for Our Lady of the Snows, in St. Mary Major's Basilica, in Rome, Italy. An official with the Catholic ... more



Key dates in the life of Cardinal Bernard Law, who died early Wednesday at age 86.

— Nov. 4, 1931: Bernard Law is born in Torreon, Mexico; the only child of a U.S. Air Force colonel and a mother who converted to Roman Catholicism from Presbyterianism.

— 1953: Law graduates from Harvard University with a degree in medieval history.

— 1961: Law is ordained as a priest.

— 1968: Law takes a job at the ecumenical office of the U.S. Conference of Catholic Bishops.