Judge Overseeing Twin Cities Archdiocese's Bankruptcy Case Rejects Both Sides' Plans
By Sarah Horner
Pioneer Press
December 28, 2017

https://www.twincities.com/2017/12/28/judge-overseeing-archdioceses-bankruptcy-case-rejects-both-sides-plans/

A federal bankruptcy judge has rejected both the Archdiocese of St. Paul and Minneapolis' and a group of sexual abuse survivors' proposed bankruptcy reorganization plans, which would have guided the payout to victims of abusive clergy.

The ruling issued Thursday by U.S. Bankruptcy Judge Robert Kressel sends both parties back to the negotiating table with instructions to "put aside their desire to win" so a "resolution that is fair to all of the people involved" can be achieved.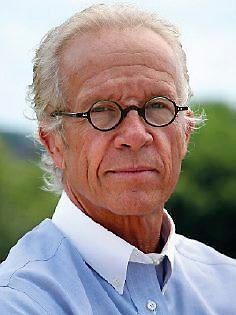 Jeff Anderson, St. Paul attorney (Courtesy photo)



"The (survivors) must put aside (their) desire for retribution," according to the judge's memo filed in U.S. Bankruptcy Court in St. Paul. "After all, whatever else the archdiocese is, it is a corporation. (And) corporations do not suffer; only people suffer."

The Roman Catholic archdiocese will also need to shift priorities, Kressel wrote, in particular its "desire to minimize pain" to its current system and employees.

"The personal pain its employees inflicted upon victims is inevitably going to result in financial pain being suffered by a new generation of parishioners and employees," he wrote.

BACK TO THE TABLE

Also of note in Thursday's ruling was Kressel's directions for parishes and the various insurance companies that represent them, as well as the archdiocese's insurance companies.

The archdiocese's proposed reorganization plan included agreed-upon settlement amounts that its insurance companies would pay and largely shielded its parishes from financial harm. Kressel's ruling ordered that all insurance companies and the parishes need to return to the mediation process.

Jeff Anderson, an attorney whose firm represents several of the claimants, pointed to that mandate as a victory for survivors during a news conference held at his St. Paul office Thursday afternoon.

"This order now requires those insurance companies … the archdiocese, and all of the (parishes) … to fully engage with the survivors for the first time in this process," Anderson said. "I am grateful to the survivors for having the courage to stand in their truth."

"We will be working day and night to reach a speedy and just conclusion," Anderson added.

During the news conference, Anderson continued to accuse the archdiocese and its insurers of acting "in bad faith," saying they had attempted to force an inadequate plan on survivors to shield themselves from financial harm.

Kressel challenged that characterization in his opinion, writing that while some priests and church officials had acted "disgraceful" for decades in their handling of sexual abuse, the record shows the archdiocese is now working to right those wrongs.

A representative for the archdiocese thanked the judge for those remarks in a statement issued Thursday evening.

"Judge Kressel's decision bolsters our resolve to move forward in the bankruptcy process," the statement read." We are guided by his words from earlier this year, that the longer this process continues, the less money will be available for those who have been harmed."

PLANS' DIFFERENCES

The key difference between the parties' competing proposals was the amount of money each made accessible to survivors.

The plan submitted by the survivor group, for example, would have required the archdiocese to directly pay up to $80 million out-of-pocket to victims. It also mandated the immediate release of an investigative report concerning former Archbishop John Nienstedt.

The archdiocese's plan, by comparison, called for it to pay $13 million and didn't include any mention of the report on Nienstedt.

The two sides also clashed over how much exposure the archdiocese's insurance companies should face in the case. Survivors also took issue with the archdiocese's decision to reach settlements with insurers on its own, without the input of survivors. More than 90 percent of survivors rejected the archdiocese's plan in a May vote.

PROCESS IN ITS THIRD YEAR

The archdiocese filed for bankruptcy in January 2015 following a torrent of sexual abuse claims made against some of its clergy.

The claims followed Minnesota state lawmakers' 2013 decision to temporarily set aside the statute of limitations on sexual abuse, opening a three-year window for attorneys to file claims on behalf of alleged abuse victims. Some of the cases were decades old.

There are more than 400 claimants in the archdiocese's case.

Kressel singled out one of them in a memo filed along with his opinions, a woman who detailed "the horrors" she endured by a priest in the archdiocese as well as the "lifelong damage" she suffered in its wake in her claim.

She died awaiting a conclusion to the bankruptcy case, which is now dragging into its third year.

Seven other claimants have also died, Kressel wrote, noting that all of them now have essentially lost their claim to a financial settlement.

The judge focused on their stories to emphasize the people involved in the case that are sometimes forgotten by both sides, as well as the need for a swift conclusion.

He pointed out that about 10 of the claimants are in their 80s.

The "human equation" on the archdiocese's side, he wrote, includes the scores of priests who abused children as well as the church officials who shuffled them around to new positions and suppressed the concerns of victims.

None of them will suffer in the payout to survivors though, Kressel said.

"The financial cost … falls on current employees, including priests, teachers, coaches and retired school librarians and others who have worked for the archdiocese and the parishes and earned a modest retirement," he wrote.

It may also fall on the students and parents of Catholic schools, as well as parishioners, he wrote.

It was not immediately clear when negotiations would resume.