Why Do Institutions Protect Themselves Instead of Us?
By Jon Keller
WBZ-TV Boston
January 25, 2018

http://boston.cbslocal.com/2018/01/25/larry-nassar-usa-gymnastics-michigan-state-university-sex-abuse/

Before the horrendous saga of the USA Gymnastics doctor who molested dozens of women and girls begins to fade from the public eye, let's take a moment to consider an important lesson the sordid case of Larry Nassar teaches us – we need our institutions to protect us and to prioritize that protection over all other considerations.

In the Nassar case, multiple victims have charged that officials with Michigan State University, USA Gymnastics, and the U.S. Olympic Committee, which all had authority over Nassar, brushed off the victims and their families when they complained about this sexual predator.

And at Nassar's sentencing Wednesday, the judge made it clear she hopes they will also have to face justice.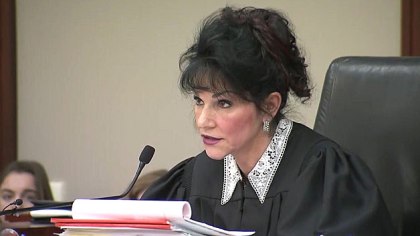 Judge Rosemare Aquilinia.(WBZ-TV)



"There has to be a massive investigation as to why there was inaction, why there was violence. Justice requires more than what I can do on this bench," said Judge Rosemarie Aquilina.

This brought back bad memories of the way our politicians so often fail us by hiding the truth from us, the way the Catholic Church blamed the victims and protected the perpetrators of the priest sex abuse scandal, the way government watchdogs are too often leashed, or turned into lapdogs for the abusers of power instead of warriors for their victims.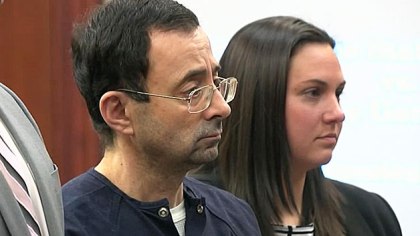 Doctor Larry Nassar at his sentencing in in Lansing, Michigan, January 24, 2018 (WBZ-TV)



Larry Nassar will be spending the rest of his days in prison after pleading guilty, even though he wrote a whiny letter to the court complaining that his accusers were just "scorned women." and kudos to the judge for voicing outrage at his equivocations.

But unless more institutional players like that judge consistently step up to insist on justice for the victims and their victimizers, who among us can ever really feel safe?