Retired priest arrested on charges of sexual exploitation of a child
Idaho Press-Tribune
February 02, 2018

https://www.idahopress.com/news/local/retired-pastor-arrested-on-charges-of-sexual-exploitation-of-a/article_c050b1dd-b528-5269-b41d-bd57bea681ac.html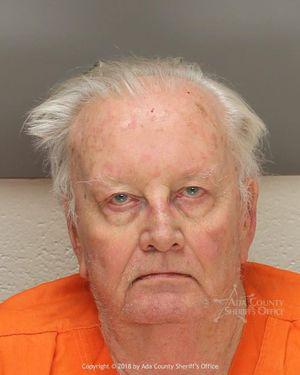 W. Thomas Faucher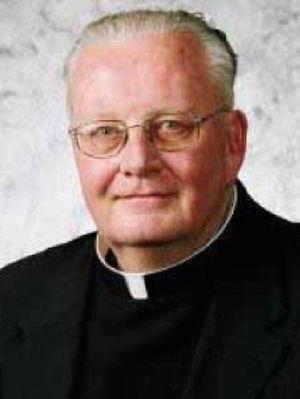 W. Thomas Faucher's staff photo from St. Mary's website
BOISE — A retired Boise priest from St. Mary's Catholic Church was arrested Friday on a charge of sexual exploitation of a child.
Attorney General Lawrence Wasden announced in a press release that 72-year-old W. Thomas Faucher was transported to the Ada County Jail Friday, following an investigation and arrest by the Idaho Internet Crimes Against Children unit.
Rev. John Worster, pastor at St. Mary's, confirmed to the Idaho Press-Tribune that Faucher was on staff at St. Mary's and retired in 2015. Worster said Faucher was still preaching intermittently, by invitation.
Worster confirmed that law enforcement searched Faucher's residence, which is owned by St. Mary's. Worster said it's not uncommon for church staff to rent apartments owned by the church.
Investigators obtained a search warrant for Faucher's Boise residence and executed the warrant Friday afternoon, according to the press release from the Attorney General's Office. The investigation began with a tip from the National Center for Missing and Exploited Children, according to the release.
"I was aware this afternoon that the search warrant was being investigated," Worster told the Idaho Press-Tribune in a phone call. "I found professional staff there (at the residence). Police officers were doing their jobs."
St. Mary's operates a Catholic school, and Worster said Faucher would have had interactions with students while on active staff at St. Mary's, but Worster, who started at St. Mary's in 2015, said he did not know first-hand of Faucher's role. Worster said Faucher had struggled with mobility heading into retirement, which would have inhibited his work at the school.
"I was not in Boise at that time, but it is public knowledge that we have a school here," Worster said. "He was disabled for many, many years, so I don't think he had much direct contact with any children here."
Worster said he had "mixed emotions" about Friday's arrest, but he wants investigators to get to the truth of the matter.
"I was impressed with the professionalism (from law enforcement) that I saw although I was saddened that Faucher was obviously in a serious situation."
Faucher was booked into the Ada County Jail at 7 p.m., Friday, according to the Ada County Sheriff's Office website. He faces 10 felony charges of sexual exploitation of a child and one charge of possession of a controlled substance. He is scheduled to appear in court Feb. 5.