Former Priest Daniel Curran Handed Community Service Order for the Sexual Abuse of a Boy More Than 20 Years Ago
Irish News
September 20, 2018

https://www.irishnews.com/news/northernirelandnews/2018/09/21/news/former-priest-daniel-curran-handed-community-service-order-for-the-sexual-abuse-of-a-boy-more-than-20-years-ago-1438248/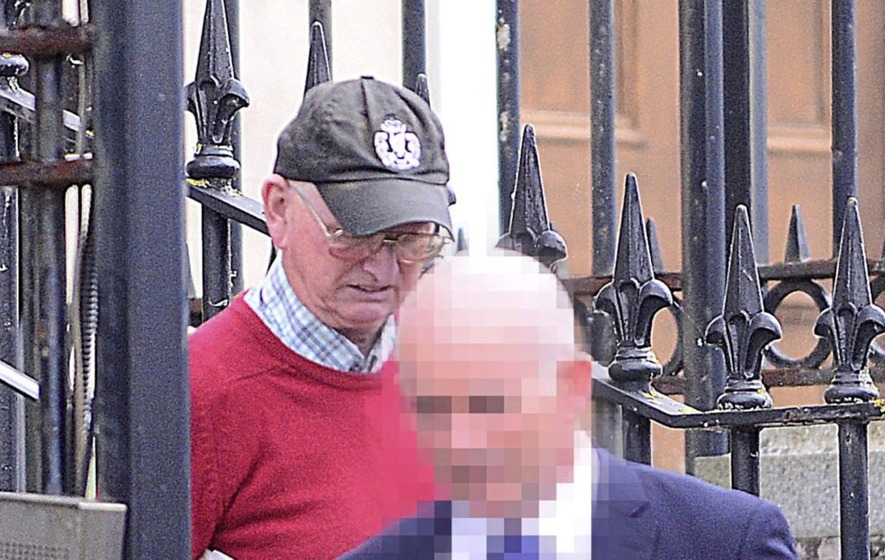 Daniel Curran pictured outside Downpatrick Court following a previous hearing. Picture by Pacemaker



A FORMER priest, who was a serial sex abuser for almost 20 years walked free from court today after being handed a community service order for the abuse of a boy more than two decades ago.

Leaving from Downpatrick Crown Court with an order to complete 200 hours of community work, 68-year-old Daniel John Curran smiled at his freedom.

Judge Piers Grant had warned the sexual predator that if any further offences came to light, this order was no indication "that you will not receive a custodial sentence" for them.

But he said that given Curran has already served significant custodial sentences for similar offences, he considered had the case been dealt with at the same time, it would not have made a material difference to the sentence.

Curran was in court facing sex abuse charges for the sixth time.

The judge said his offending was a "gross breach of position and trust on your part", with priests and other clergy in Ireland held in a "high degree of reverence, respect and in many cases, fear" and enjoying "considerable power and influence".

"Regrettably the very considerable amount of sexual abuse, cruelty and dishonesty perpetrated by priests and other clergy that has come to light in recent years has demonstrated the extent to which that belief was wrong and such trust misplaced," he said.

At an earlier hearing Curran, from Bryansford Avenue in Newcastle, Co Down, pleaded guilty to a single of indecently assaulting a male child between January 2-6 1991.

Prosecution barrister James Johnston told the court that following a similar pattern to his previous offences, Curran had taken his 12-year-old victim and two other boys to his family cottage near Tyrella, Co. Down.

The court heard how the victim was given a "glass of whiskey" by Curran and all three slept along with the defendant in one double bed "with their clothes on".

After a trip to the toilet, the victim found Curran waiting for him "naked from the waist down", apart from socks, and assaulted him before he managed to pull away and flee the cottage with one of his friends, "wandering country roads for some time" before returning around 6am.

The assault was reported to police in 2015 and Curran told detectives he had been a "hopeless alcoholic" and couldn't remember the victim being at the cottage.

Curran, who has convictions for offences between 1977 and 1991 and been handed more than 15 years immediate and suspended jail sentences, expressed "deepest regrets" for his actions, saying he stopped drinking in July 1994.

The judge was told Curran has undergone counselling and is assessed as posing a low risk of harm and low risk of committing further offences.

Judge Grant said, while he had no victim impact report, he was satisfied, and the defence accept, the "planned and premeditated" abuse had caused severe damage.

However, the judge acknowledged that Curran had expressed what he accepted was "genuine remorse", had undergone therapy to address his deviant sexual attitudes and had confessed at the first time of asking, saving his victim the ordeal of giving evidence.