State Appeals Court Overturns Dismissal of Lawsuit against Diocese of Winona; Case Will Head for Jury Trial
By John Casper Jr.
Winona Daily News
September 25, 2018

https://www.winonadailynews.com/news/local/state-appeals-court-overturns-dismissal-of-lawsuit-against-diocese-of/article_4c7a1946-0f73-5b96-ae47-b2d9cf3f527a.amp.html

A lawsuit brought against the Diocese of Winona by a man who claims he was sexually abused by a St. Mary's Catholic Church priest is heading to a jury trial.

That was the ruling of the Minnesota Court of Appeals, which reversed in part a summary judgment dismissing claims of negligence by the Winona County District Court. The unpublished opinion, released Monday, affirmed dismissal of the suit against St. Mary's, but the three-member appellate court disagreed with Judge Nancy Buytendorp's ruling to dismiss two claims of negligence against the diocese, basing its decision on a letter from Bishop Edward Fitzgerald to the accused priest, the Rev. Richard Hatch, before he was placed at St. Mary's.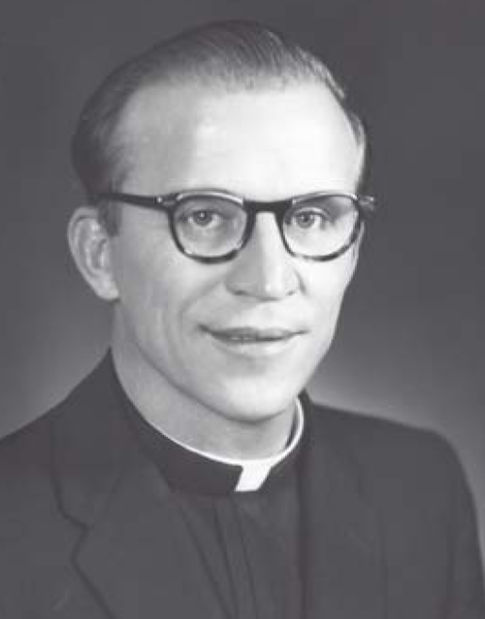 Hatch Contributed



"We're extremely pleased," said Leander L. James IV, one of the lawyers representing the plaintiff, identified in court records as John Doe 121. "It was a very good decision, one that upholds the law and applies it to the facts of the case."

Doe said he was sexually abused by Hatch, a priest at St. Mary's in 1962 and 1963. The suit was filed in January 2016, claiming the diocese and St. Mary's were negligent in allowing Hatch to have contact with minors given his history.

In July 2016, the district court granted motions to dismiss general negligence claims and in November 2017 granted motions for summary judgment on remaining counts of negligent supervision and negligent retention, with Buytendorp ruling that neither the diocese nor the parish knew of Hatch's previous sexually abusive conduct.

In its decision, the appellate court focused on one piece of evidence — a letter sent by Fitzgerald to Hatch in July 1961, when Hatch was at St. James Church in St. James, Minn., admonishing the priest for failing to pay his debts, which the bishop said he personally covered.

He also scolded Hatch for taking a vacation to Florida, writing that "one who is deeply in debt is not justified in expending money in such a manner," then adding "reports have come to me that you have taken one or two teenagers with you in spite of the advice which I gave to you at the time of your retreat."

Fitzgerald said he would suspend Hatch if he continued to receive reports concerning debt or "the taking of teenagers with you on trips." He ends the letter by writing "I sincerely pray that you will realize the seriousness of all these matters and readjust yourself so that may continue to avoid being a source of scandal to others."

The appellate court said that because of this letter — which the diocese had access to but not the parish — "a reasonable jury could find that it was foreseeable to the Diocese that Father Hatch may have sexually abusive tendencies toward children."

James said that the word "scandal" in the letter from the bishop to Hatch was a red flag for him.

"Rarely do you get a case where the bishop or someone writes to the bishop about the priest abusing children," James said. "Scandal is an important code word, and you're seeing it now as information about other cases is coming forward. The church's primary goal was to avoid scandal.

"This case fits into the general overall conduct of bishops over the years to protect the church from scandal, yet at the same time assigning priests they knew or should have known were dangerous to children."

James said he expects a jury trial to begin within a year, possibly sooner. Doe is seeking more than $50,000 plus attorneys fees.

"We try to achieve what the survivors of abuse want," James said. "The vast majority just want the information to be exposed."

In June 1963, Hatch was removed from his position at St. Mary's and sent to Via Coeli, a congregation of priests who provided care for other priests in need. Hatch left Via Coeli within a year without the permission of the bishop and then left the priesthood. He died in 2005 in Texas.

In 1996, it was reported to the Diocese of Winona that Hatch had sexually molested two boys and took pornographic pictures of a third boy. In 2013, the diocese received another complaint of child sexual abuse against Hatch.

A phone message seeking comment from what is now called the Diocese of Winona-Rochester was not immediately returned Monday afternoon.

Correction: Edward Aloysius Fitzgerald was the bishop of the Diocese of Winona in the early 1960s. A previous version of this story said it was John Vlazny.

John Casper Jr. is the editor of the Winona Daily News. He can be reached at 507-453-3510 or john.casper@lee.net