Dettelbach calls for crackdown on clergy abuse; DeWine, Yost question his approach
By Marty Schladen
Columbus Dispatch
October 13, 2018

https://www.dispatch.com/news/20181013/dettelbach-calls-for-crackdown-on-clergy-abuse-dewine-yost-question-his-approach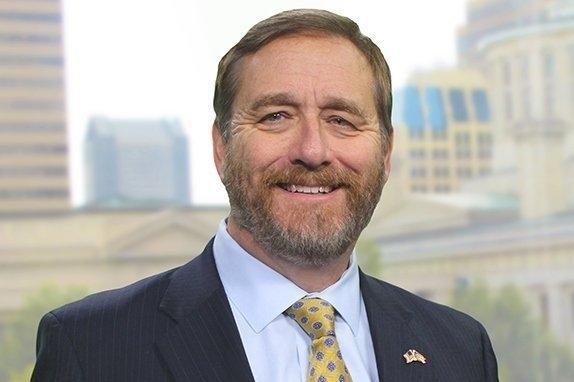 State Auditor Dave Yost, Republican candidate for Ohio attorney general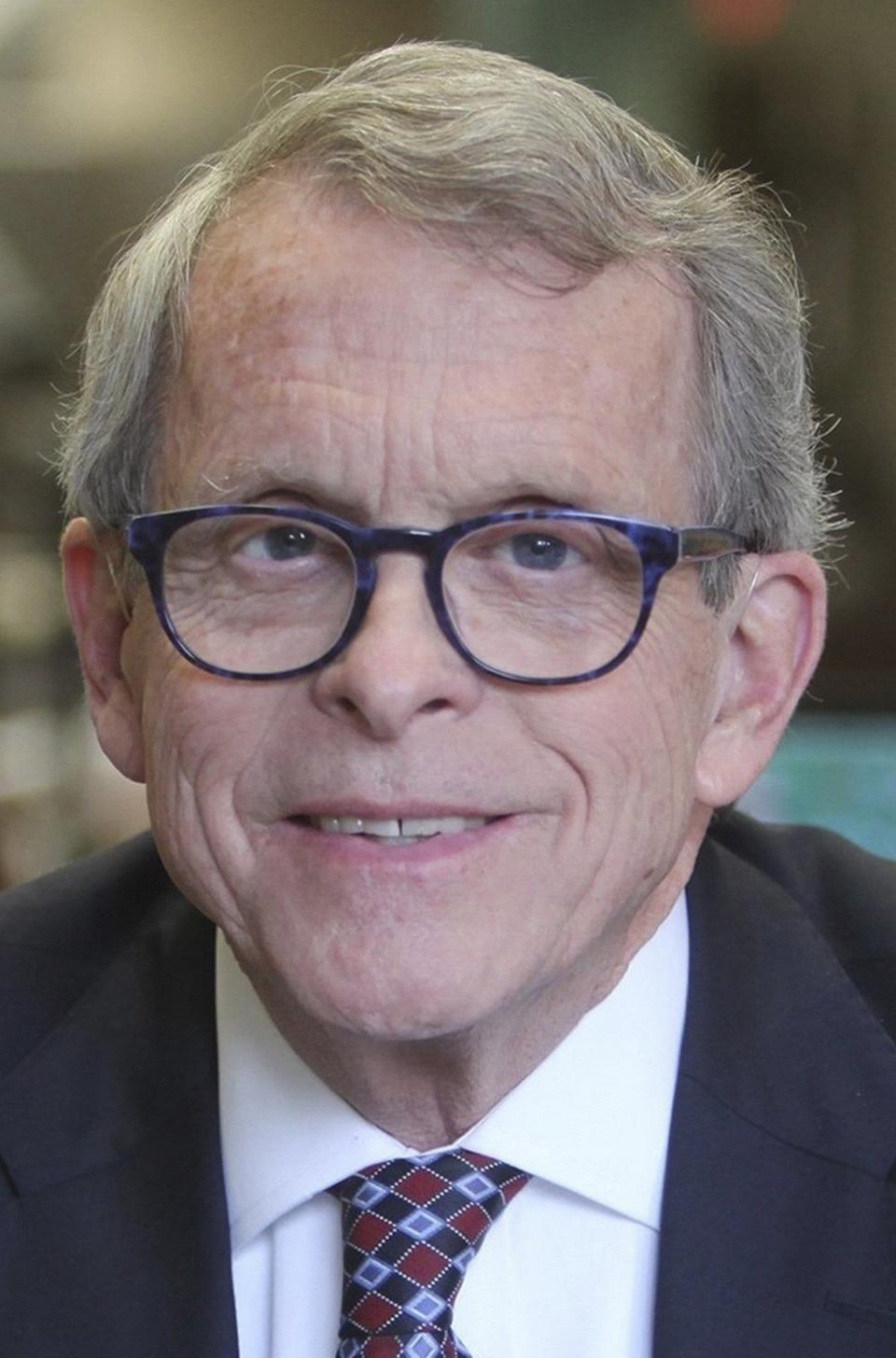 This combination of file photos shows candidates seeking the Republican nomination to run for Ohio governor in 2018 including Ohio Attorney General and former U.S. Sen. Mike DeWine, left, on Feb. 5, 2013, in Richfield, Ohio; and Lt. Gov. Mary Taylor, left, on Nov. 4, 2014, in Columbus, Ohio. Early voting began Tuesday, April 10, 2018, to choose the Democratic and Republican nominees for the Nov. 6, 2018, general election to succeed second-term Republican Gov. John Kasich.
Photo by Tony Dejak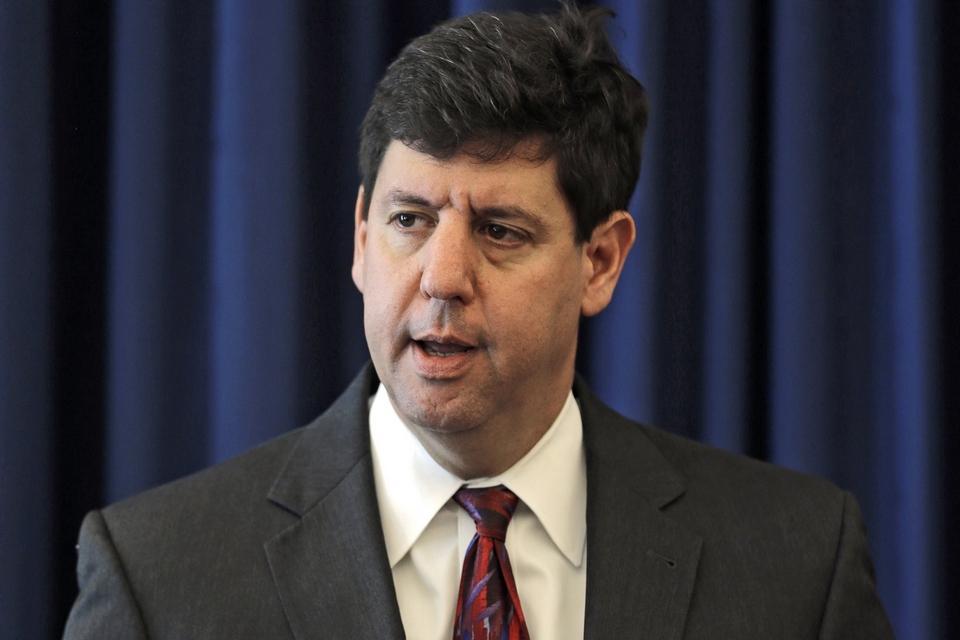 Former U.S. Attorney Steven Dettelbach, Democratic nominee for Ohio attorney general.
Photo by Tony Dejak
The clergy-abuse scandals that have ravaged many states have landed squarely in the middle of the Ohio attorney general campaign.
Steve Dettelbach, the Democratic former U.S. attorney who is seeking the seat, used the controversial issue to bash his Republican opponent, state Auditor Dave Yost, and current Attorney General Mike DeWine, the Republican nominee for governor.
"Both their failure to act and their insistence that they're rendered unable to act are not surprising, of course," Dettelbach said in a written statement. "It's what Ohioans have come to expect from the duo."
Yost criticized his opponent for seeking to make political hay from the issue.
"It is shockingly inappropriate for Steve to politicize this long-simmering and painful issue for his selfish political gain," Yost spokesman Carlo LoParo said. "He could've impaneled a federal grand jury when he was U.S. attorney. He didn't do it, and his silence then betrays his opportunist speech now."
Yost and DeWine also say that a major part of Dettelbach's proposal conflicts with state law.
Dettelbach's call comes on the heels of an investigation by a statewide Pennsylvania grand jury whose report in August said 300 priests had engaged in child sexual abuse over seven decades.
As with many other states, Ohio youth also have experienced abuse by Catholic priests and cover-ups by the hierarchy that oversees them.
In Cincinnati in the late 1970s, the Rev. George Cooley was accused of molesting two boys — one the son of a Cincinnati city councilman — at Fort Scott, a Catholic youth camp. He had been placed in charge of altar boys at a Fairfield parish and made chaplain of the youth camp even though he had been accused of fondling a fellow seminary student earlier in the decade, the Cincinnati Enquirer reported in 2002.
Even though Cooley admitted to molesting one boy at the youth camp, the Cincinnati Archdiocese didn't alert police. Church elders instead moved him to a parish on the city's east side where he was again put in charge of altar boys. There, six more boys complained that Cooley had molested them. One enraged father went to the rectory and punched the priest in the mouth.
Cooley was later convicted and imprisoned. But if investigations by the Pennsylvania grand jury and the Boston Globe's Spotlight team are any guide, he's hardly alone.
The Survivors Network for those Abused by Priests, a national group, is calling for statewide investigations — including in Ohio.
"After reading reports of the Pennsylvania grand jury, I can no longer trust that my children are safe in the state of Ohio. I am both outraged and disturbed by what they found," a form letter to DeWine drafted by the group says.
"As a resident of the state of Ohio, I ask and implore you to conduct an independent investigation into probable sexual abuse of children and minors by clergy in the Catholic Church. Serious criminal acts were committed by Catholic clergy in Pennsylvania. We fear harm to hundreds or perhaps thousands of children in the state of Ohio also has occurred."
To fully investigate clergy abuse across the state, Dettelbach is proposing in part to use "the civil investigative authority of the attorney general to regulate charitable organizations such as the church to collect evidence and investigate credible allegations of systemic corruption relating to these matters."
Dan Tierney, a spokesman for the attorney general's office, said that can't be done, partly because information gathered pursuant to a civil subpoena can't be used in a criminal investigation. He also said a statewide grand jury investigation such as the one in Pennsylvania is impossible in Ohio.
"Ohio is a home-rule state," he said, explaining that all grand juries must be locally based and, with few exceptions, state criminal investigations have to originate with local police or county prosecutors.
Dettelbach said that doesn't stop the state attorney general from taking a leadership role to "partner with local prosecutors and investigators to lead a statewide investigation of credible abuse allegations" to bring criminal offenders to justice and protect kids in the future.
Asked on Friday what he would do, Yost said, "I would use the full power of the office to protect kids — actually all Ohioans — from sexual abuse, whether it occurs institutionally or randomly. Further than that, I'm not going to add to the politicization of this problem."
Contact: mschladen@dispatch.com