Sarah Ferguson to investigate forces behind Catholic Church child abuse in new 3-part special
By Sarah Ferguson
Decider TV
October 22, 2018

https://decidertv.com/page/2018/10/22/sarah-ferguson-to-investigate-forces-behind-catholic-church-child-abuse-in-new-3-part-speciial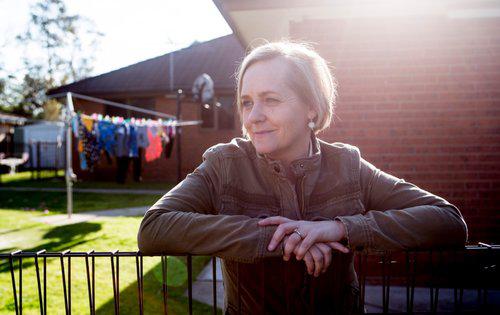 Sarah Ferguson
The ABC has commissioned the team behind award winning documentary's The Killing Season and Hitting Home to produce a compelling new documentary series focused on the Catholic Church.
The three-part documentary series Revelation will see 4 Corners host Sarah Ferguson investigate the forces behind child abuse inside the Catholic Church and the extraordinary cover-up that took place.
After years of resistance, The Royal Commission finally broke the silence of the Catholic Church and unveiled the legacy of abuse of those in its care. In Revelation, Sarah Ferguson will piece together the forces at play in one of the most profound stories in Australia's history and the extraordinary drama that brought it to light.
The project will re-unite the experienced, multi-award winning creative team including Gold Walkley-winning journalist Sarah Ferguson (Trump/Russia), director Deborah Masters (The Killing Season), and In Films producer Nial Fulton (Hitting Home) and executive producer Ivan O'Mahoney (The Queen & Zak Grieve).
The project has been commissioned by ABC Head of Factual Steve Bibb, with additional funding supplied by Screen Australia.