Vatican Target of Lawsuit over Child Sexual Abuse by Priests
By Martin Moylan
Minnesota Public Radio
October 24, 2018

https://www.mprnews.org/story/2018/10/24/vatican-target-of-lawsuit-over-child-sexual-abuse-by-priests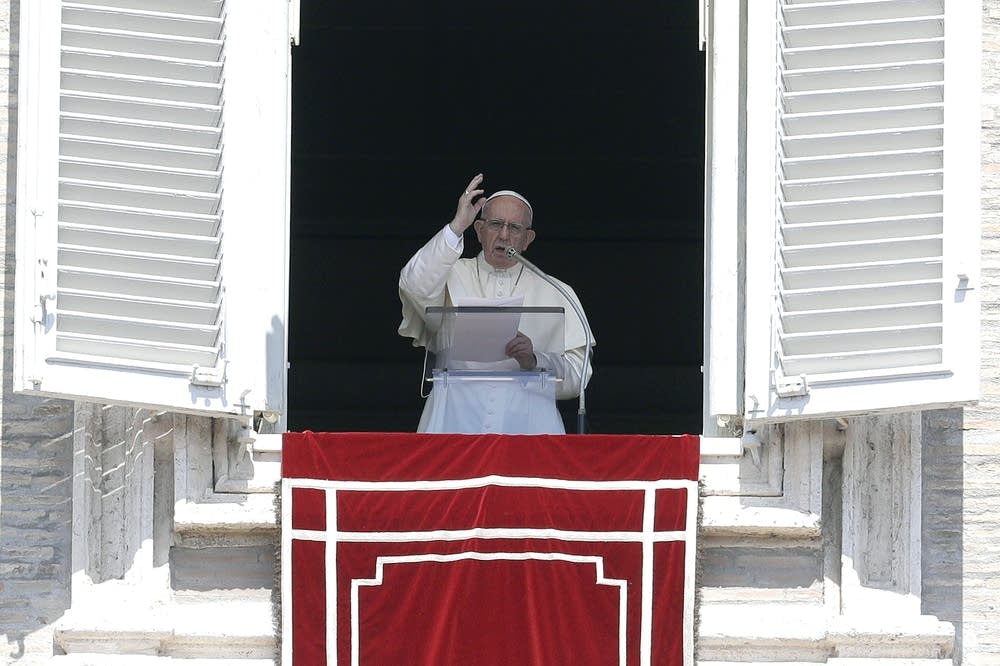 Pope Francis delivers a blessing during the Angelus noon prayer in St. Peter's Square, at the Vatican, Sunday, Aug. 19, 2018. Gregorio Borgia | AP



St. Paul Attorney Jeff Anderson is suing the Vatican.

He says the suit — filed in federal court in California — targets the Vatican because it has been at the root of the widespread sexual abuse of children within the Catholic Church. He is seeking all records the Vatican has about abusive clergy.

"We are taking a direct shot at the Vatican for their decisions to continue a serious hazard and deploy the protocols of absolute secrecy," Anderson said.

Anderson says the abuse of children has continued because the Vatican and the Pope keep the identifies of abusers secret and take no truly serious steps to protect children.

Anderson said he's filed two prior lawsuits against the Vatican. They did not advance.

A Twin Cities abuse victim is a lead plaintiff in the latest lawsuit.

"This suit is all about transparency and honesty," said Jim Keenan. "People have asked me what is my end game. My end game is this: Can we figure out why the church doesn't follow the law?"

Keenan and some 450 other abuse survivors will share a $210 million settlement with the Archdiocese of St. Paul and Minneapolis. That deal was recently approved by a federal bankruptcy judge.

Anderson cites former Twin Cities Archbishop John Nienstedt as an example of the Vatican's determination to cover up clergy sexual abuse. Anderson called for the local archdiocese to release the results of an investigation about Nienstedt conducted by a Minneapolis law firm, Greene Espel.

According to an internal archdiocese memo released in 2016, a Vatican representative told church officials in St. Paul to curtail the investigation of Nienstedt. The archdiocese, which was provided a copy of Greene Espel's investigative report, has not released it.

Archbishop Bernard Hebda later wrote that he thought it was best that the report be kept secret. For one thing, he said some of the people interviewed in the investigation came forward with an expectation of confidentiality.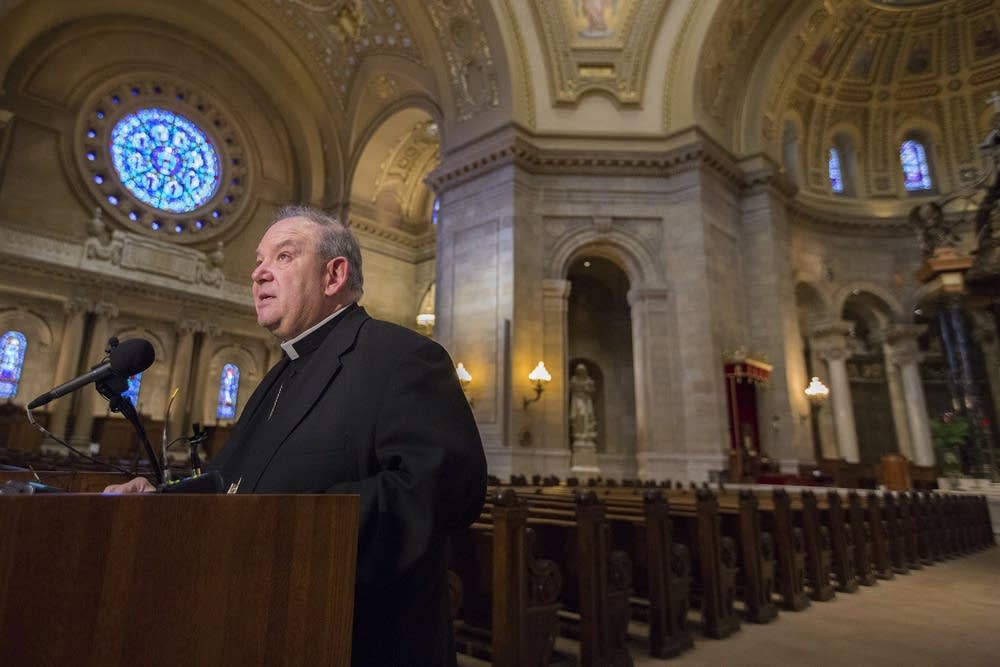 Archbishop Bernard Hebda speaks during a news conference at St. Paul Cathedral after being appointed as Archbishop of the archdiocese of St. Paul and Minneapolis on March 24, 2016. Leila Navidi | Star Tribune via AP



"I have weighed the ramifications of my decision and believe we are better off erring on the side of caution in situations where others may be harmed," Hebda wrote on the archdiocese website.

He added that "every witness involved in the investigation remains free to come forward as he or she chooses. They can each make that decision for themselves, and I will not interfere in any way with their decision."

Nienstedt resigned in June 2015, closing a troubled chapter in the history of the Catholic Church in the Twin Cities.

He stepped down after two years of revelations about the failure of the Archdiocese of St. Paul and Minneapolis to protect children from sexual abuse at the hands of priests.

A trove of documents released by Ramsey County prosecutors in 2016, as part of a legal settlement with the Twin Cities archdiocese, showed a pattern of alleged sexual harassment and retribution by Nienstedt.

In an internal memo in 2014, a church official described the claims against Nienstedt as alleging unwelcome sexual advances toward other men, improper interactions with seminarians and young priests, and career reprisals for those who didn't reciprocate the advances.

Nienstedt steadfastly denied the accusations, calling them "absolutely and entirely false." He maintained he is a heterosexual man who's been celibate his entire life.