Purcellville priest cleared in Loudoun sheriff's office investigation
By Trevor Baratko
Times Mirror
December 14, 2018

https://bit.ly/2Gnxw1M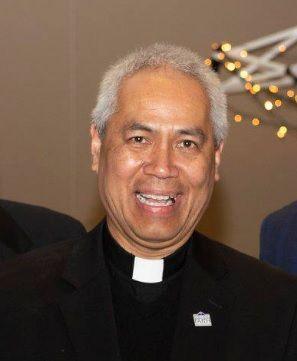 Father Ronald S. Escalante
A Loudoun County Sheriff's Office investigation into allegations of inappropriate conduct by a Purcellville priest has concluded with no criminal charges being sought, authorities said Friday.
Father Ronald S. Escalante, a pastor at Saint Francis de Sales Church in Purcellville, had been placed on leave during the investigation. He was accused of "boundary violations" involving a minor and adults, according to the Catholic Diocese of Arlington, which announced Escalante's leave on Dec. 7.
Escalante denied the accusations and cooperated with the investigation, according to the diocese.
The Loudoun sheriff's office released the following statement Friday: "On Nov. 21, 2018, the LCSO was contacted by the Catholic Diocese of Arlington regarding potential inappropriate contact by a member of their clergy in Purcellville. The investigation has concluded, and there are no criminal charges."
The pastor remains on leave pending an investigation by the diocese, according to a spokeswoman.
"The Diocese of Arlington has received the news that Loudoun County Sheriff's Office will not press criminal charges against Father Escalante," the diocese said in a statement. "Having received this news, the diocese will conduct an investigation of matters that pertain to its Code of Conduct for Clergy and report its findings in a timely way."
Contact: tbaratko@loudountimes.com