Local Priest's Porn Charges Stun Brother and Longtime Friend
By Larry Seward
NBC Action News
May 19, 2011
http://www.nbcactionnews.com/dpp/news/local_news/
fr.-ratigan-family-reacts-to-child-porn-charges [with video]

[Click photos to zoom. Images at the right are stills from the
video version of this report.]
LIBERTY, Missouri - Child porn charges against a local priest stunned loved ones.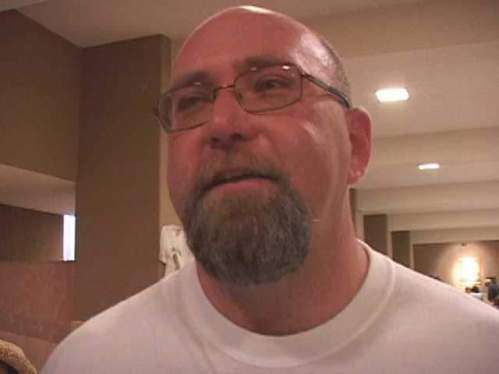 Rev. Shawn F. Ratigan (Photo courtesy of KQ2 - St. Joseph)
Father Shawn F. Ratigan is far from heaven. He's locked inside the Clay County jail accused of storing child pornography on computers. When approached for comment, his brother Patrick struggled to find words.
"I don't know what's going on yet," Patrick Ratigan said. "I'm heart-broken and I really don't want to discuss it at this time."
Heather Edmonds knew Ratigan before he became a priest.
"It's almost an outrage to me because I never knew or saw anything like that about him ever," Edmonds said.
Thirteen years ago, Edmonds' parents were Ratigan's landlords [; he lived in this very house].
"He rode a motorcycle," Edmonds said. "He was a really nice guy. He really was a 'bible thumper' in a way. He talked about God a lot."
More than words, his faith led him to work at St. Patrick's Church , where officials never suspected wrongdoing. He was friendly on Facebook. However, in December, Kansas City police said a repair shop found images of underage girls on Ratigan's computer. Church officials were notified. The next day, Ratigan tried killing himself, police said.
RELATED | Probable Cause Statement for Ratigan [and charges]
"I heard he was sick," Edmonds said.
She remembers Ratigan's hospital stay, but didn't know many details until now. Still, she finds it hard to believe her friend turned priest could commit such disturbing crimes.