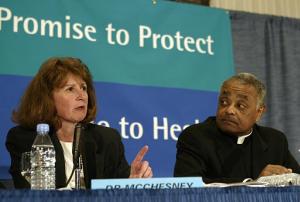 Ten-Minute Activist: Audit the Audit
USCCB Audit Needs Local Perspectives

Please read the two- or three-page USCCB audit report for your diocese. How does the audit match your experience in the diocese since the Dallas Charter was drafted in June 2002? Have the auditors gotten it right, or have they left things out? Consider writing a letter to the editor of your local paper about what you find, copying us, your bishop, and Bishop Gregory. Your feedback will help us compile a national assessment of the audit. For addresses and other useful information, see below.