Notorious former 'singing priest' faces further imprisonment
Tony Walsh gets seven and a half years imprisonment for rape of boy three times between 1980 - 1982.
By Susan Gately
Catholic Ireland
July 21, 2016
https://www.catholicireland.net/notorious-former-singing-priest-faces-imprisonment/
A former priest and notorious abuser was sentenced to seven and a half years imprisonment for raping a boy three times between January 1980 and December 1982 on 19th July. Tony Walsh, known as the 'Singing Priest' for his Elvis impersonations in the All Priest's Show in the 1970s had pleaded not guilty to the charges in the Circuit Criminal Court but after just an hour's deliberation the jury returned a guilty verdict on all counts.
As the offences date back to early 1980s, the maximum sentence for what was known as 'indecent asssault' was two years imprisonment. However Judge Elma Sheahan used her descretion to impose consecutive sentences for the crimes.
The Criminal Law (Rape) Amendment Act came into effect in 1990, and increased the penalty for sexually assaulting a child under seventeen, to 14 years.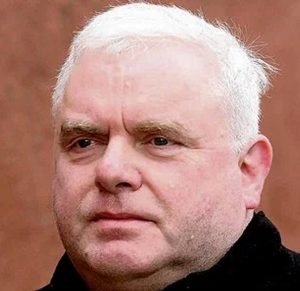 Tony Walsh
Tony Walsh, formerly of North Circular Road, Dublin 7 had pleaded not guilty to five counts of indecently assaulting a boy on dates between January 1980 and December 1982. The boy was aged between 10 and 13 years old at the time of the abuse.
The former priest was sentenced in 2010 to a total of 123 years for child abuse, but as the sentences were to be served concurrently, the maximum he could serve was 16 years.
According the report of the Dublin Archdiocese Commission of Investigation into the handling of clerical child abuse allegations in the Dublin diocese, the Murphy Report, Fr Tony Walsh was "probably the most notorious child sexual abuser to have come to the attention of the Commission… His pattern of behaviour is such that it is likely that he has abused hundreds of children."
Ordained in 1978, allegations of abuse began just days after his ordination and in spite of repeated accusations from parents, he continued to abuse right up to the 1990s when he was finally defrocked.
Cardinal Desmond Connell, Archbishop of Dublin at the time, tried to have the priest laicised in 1993 but the then Fr Walsh appealed against this to Rome. The decision came back that he should not be laicised but spend ten years in a monastery.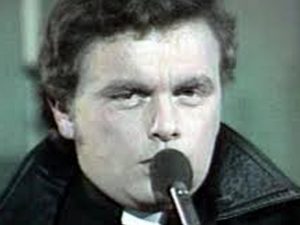 Tony Walsh as 'Singing Priest'
In 1995, Cardinal Connell appealed to Pope John Paul II to dismiss Fr Walsh from the priesthood and finally in January 1996, Cardinal Ratzinger,who became Pope Benedict XVI, issued a decree confirming Walsh's dismissal.
Tony Walsh's first convictions for the sexual assault of six boys occurred in 1997. He was given ten years, later reduced to six. The 2010 abuse case of a boy betwen the years of 1978 to 1983 was deemed so extreme that he was sentenced to 123 years on 13 charges. The sentences were concurrent, so became sixteen years.
Following his most recent conviction, Mr Walsh will be in prison until June 2023.
During the trial, Mr Walsh told the jury that he never knew the boy in question and never assaulted him. In an earlier case in 1997 Mr Walsh had pleaded guilty to offences involving the assault of five boys He said he did so "because I was guilty"but denied wrongdoing in this case.
During the trial harrowing details of the assault on the boy were given, including how on one occasion the victim believed he had been sexually assaulted using a crucifix.
Imposing the sentence, Judge Sheahan said that Mr Walsh's abuse of the victim had long lasting consequences for the man in his childhood and into his adolescence and adulthood which had "plagued his life to date". He had violated his position of trust in a grievous way, she said, and it was difficult to find any mitigating factors considering that he ran "a full and complete defence of denial". She added that he had shown no expression of remorse.