Suspended Sentence for Former Priest Who Sexually Abused Girls during Confession
By Olivia Kelleher
Extra.ie
April 25, 2018
https://extra.ie/2018/04/25/news/irish-news/former-priest-confession-sex-abuse
A 79-year-old former priest who indecently assaulted three girls aged between six and ten as they made their First Confession has received an 18-month suspended sentence at Cork Circuit Criminal Court.
The court heard that the victims thought that what John Calnan was doing to them was part of confession.
The offences occurred between 1974 and 1978 when John Calnan digitally penetrated the girls when they were alone with him in a room for confession.
Mr Calnan, of The Presbytery, Roman Street, Cork, admitted to gardaí that he had sexually assaulted the young girls.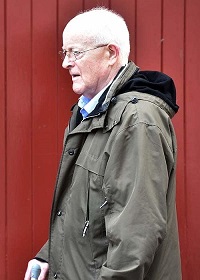 Former priest John Calnan leving Cork Court after being sentenced on charges of sexual assault of a seven-year-old girl while hearing her confession. Pic: Cork Courts
In a victim impact statement one of the women said that Calnan put his finger inside her. 'I felt it was weird. When I finished my prayers he placed his hand on my head and gave me his blessing. I left the room to say my penance. I didn't tell anybody and I didn't know if his actions were part of the confessional ceremony.'
Sentencing Calnan yesterday Judge Sean Ó Donnabain said that the former cleric had committed massive breaches of trust.
'This is outrageous. To do this to innocent young girls who were undergoing a sacrament of the Church, the breach of trust is phenomenal,' he said.
Calnan, who is a native of West Cork, was stood down from the ministry in 1992 when the first complaint about him was made. He later spent a year receiving treatment at the Gracewell clinic in Birmingham.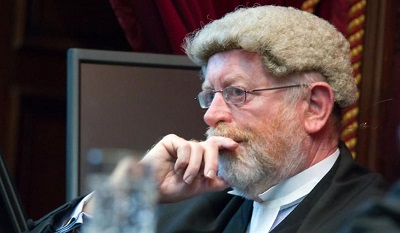 Judge Sean Ó Donnabhain said he saw no purpose in jailing Calnan, who now lives in a supervised setting
Last month Calnan received a suspended two-year sentence for assaulting a little girl throughout her First Confession in the late 1980s.
Calnan was sentenced to three years in 2015 for a similar incident during which he sexually assaulted a girl in West Cork between 1988 and 1989.
In 2012, he received a five-year sentence for the attempted rape of one girl and the indecent assault on a boy in the 1970s.
The court heard that Calnan is chronically ill and has mobility issues.
Judge Ó Donnabhain noted that given his age and level of rehabilitation, and the fact that he had not reoffended, he saw no purpose in jailing him.
Calnan is now living in a supervised setting, organised by the Church authorities.