Fr. Kevin M. Fitzpatrick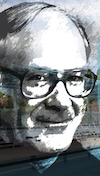 Accused in a 2022 lawsuit of sexually abusing a boy, beginning when the boy was age 13 in 1976 and continuing throughout his time as a student at Servite High School in Anaheim. Fitzpatrick was assigned to the high school 1970-1992, where he was a teacher and swim coach. He was transferred in 1993 to a parish in the Archdiocese of Los Angeles, then in 1994 to a parish in Portland OR. Also worked in Milwaukee WI. He died in 1997. Four more former Servite students filed claims of abuse against Fitzpatrick in 9/22, and three more were filed several months later.
---
Return to main database page. See abbreviations and posting policy. Send corrections.
Our Database of Publicly Accused does not state or imply that individuals facing allegations are guilty of a crime or liable for civil claims. The reports contained in the database are merely allegations. The U.S. legal system presumes that a person accused of or charged with a crime is innocent until proven guilty. Similarly, individuals who may be defendants in civil actions are presumed not to be liable for such claims unless a plaintiff proves otherwise. Admissions of guilt or liability are not typically a part of civil or private settlements. For more information, see our posting policy.