Fr. Paul S. Hart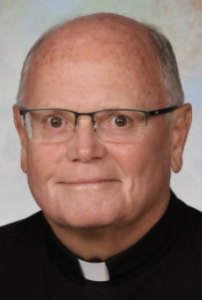 In 2012 a woman reported to the archdiocese that when she was a 17-year-old high school student in 1990 Hart sexually abused her. She was a participant in the CYO at St. Ann's in Metarie, where Hart was assigned. The archdiocesan review board determined that Hart had abused the girl. Because canon law at the time stated that adulthood was at age 16, Archbishop Aymond told the Vatican that Hart had not abused a minor. Hart was allowed to remain in active ministry. In 1/2022 he stepped down from his job as chaplain of Brother Martin High School after the school learned of the earlier allegation. Hart and the archdiocese reportedly said his retirement was due to health issues. Further, Hart said that he had never been accused of misconduct with anyone under age 18.
---
Return to main database page. See abbreviations and posting policy. Send corrections.
Our Database of Publicly Accused does not state or imply that individuals facing allegations are guilty of a crime or liable for civil claims. The reports contained in the database are merely allegations. The U.S. legal system presumes that a person accused of or charged with a crime is innocent until proven guilty. Similarly, individuals who may be defendants in civil actions are presumed not to be liable for such claims unless a plaintiff proves otherwise. Admissions of guilt or liability are not typically a part of civil or private settlements. For more information, see our posting policy.